« Union Dues and OUR Taxes At Work ~ SEIU Anti-AZ. Illigal Immigration Law Hotline! | Main | Thousands Rally Against Ground Zero Grand Mosque »
June 09, 2010
To Honor of Lcpl. Justin Wilson, a Fallen Marine Hero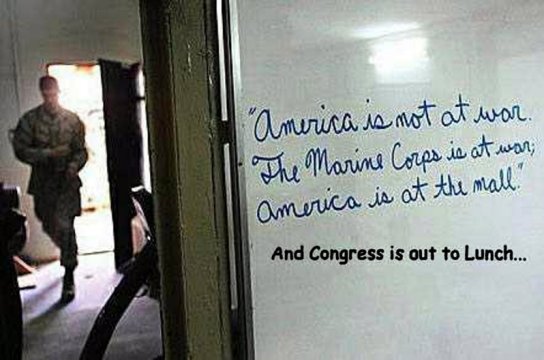 Passengers Refuse To Give Up Seats For Family Flying Home (Had Just Met Son's Casket) To Bury Son (FALLEN HERO)
by Colleen M. Getz
Gratitude should be foremost in American hearts and minds
by Colleen M. Getz
His name was Marine Lance Cpl. Justin Wilson - although I did not know it when his life brushed mine on March 25 at Ronald Reagan Washington National Airport. Lance Cpl. Wilson was not there in the terminal that afternoon; at age 24 and newly married, he had been killed in Afghanistan on March 22 by a roadside bomb. A coincidence of overbooked flights led our lives to intersect for perhaps an hour, one I will never forget.
I did not meet his family that day at the airport, either, although we were there together that evening at the gate, among the crowd hoping to board the oversold flight. I did not know that I had a boarding pass and they did not. I did not know they were trying to get home to hold his funeral, having journeyed to Dover, Del., to meet his casket upon its arrival from Afghanistan.
I also did not know that they already had been stuck for most of the day in another airport because of other oversold flights. But I did not need to know this to realize what they were going through as the event unfolded and to understand the larger cause for it. No matter how we as a nation have relearned the lesson forgotten during Vietnam - that our military men and women and their families deserve all the support we can give them - despite our nation's fighting two wars in this decade, it is all too easy for most of us to live our lives without having the very great human cost of those wars ever intrude.
But it did intrude heartbreakingly that day at the airport gate. It began simply enough, with the usual call for volunteers: Anyone willing to take a later flight would receive a $500 flight voucher. Then came the announcement none of us was prepared to hear. There was, the airline representative said, a family on their way home from meeting their son's body as it returned from Afghanistan, and they needed seats on the flight. And there they were, standing beside her, looking at us, waiting to see what we would decide. It wasn't a hard decision for me; my plans were easily adjusted. I volunteered, as did two women whom I later learned sacrificed important personal plans.
But we three were not enough: Six were needed. So we stood there watching the family - dignified and mute, weighed with grief and fatigue - as the airline representative repeatedly called for assistance for this dead soldier's family. No one else stepped forward. The calls for volunteers may have lasted only 20 or 30 minutes, but it seemed hours. It was almost unbearable to watch, yet to look away was to see the more than 100 other witnesses to this tragedy who were not moved to help. Then it did become unbearable when, in a voice laced with desperation and tears, the airline representative pleaded, "This young man gave his life for our country, can't any of you give your seats so his family can get home?" Those words hung in the air. Finally, enough volunteers stepped forward.
I had trouble sleeping that night; I could not get out of my mind the image of the family or the voice pleading for them.When I met my fellow volunteers the next morning at the airport, I found I was not alone. One had gone home and cried, and another had awakened at 3 a.m.; all of us were angry and ashamed that our fellow passengers had not rushed to aid this soldier's family and consequently had forced them to be on public display in their grief. We worried that this indifference to their son's sacrifice added to their sorrow.
It turned out my destination was his hometown, so I was able to learn his name and more. I learned he had been a talented graffiti artist and had married his sweetheart, Hannah, the day before he deployed to Afghanistan. They planned a big wedding with family and friends for after he returned home. I learned how proud he was to become a Marine in January 2009. I learned that he and his fellow Marines liked to give the candy they received from home to Afghan children. In sum, I learned that he was the kind of honorable, patriotic young person we want defending our country and how great our loss is that he had to give his life in doing so.
I posted a message to his family on the online condolence book. I told them I was sorry for what they went through in trying to see their son's body home, but because of it, many more people were going to have heard of Justin and his dedication to his country: I was going to tell everyone I knew about what I had witnessed and tell them his name. And I have.
I thought that was enough, until I received a thank-you note from Lance Cpl. Wilson's father-in-law.It was a completely humbling experience; he wrote that he was glad I had been able to learn about Justin, and he wanted me to know that Justin "served knowing the risks, but felt it was his obligation and privilege to serve his country." At that moment, I realized that in this day of an all-volunteer military and a distant war that touches so few of our lives directly, more people should hear the story of Lance Cpl. Wilson and his family.
I've thought a lot about what happened that day in the airport, and I choose to believe my fellow passengers were not unfeeling in the face of a soldier's death and a family's tragedy. They were just caught off guard - they were totally unprepared to confront the fierce consequences of the war in Afghanistan on their way to Palm Beach on a sunny afternoon.And I believe it was for this reason that people did not rush to the podium to volunteer their seats. It was not that they did not want to, and it was not that they did not think it was the right thing to do. Rather, it was because they were busy trying to assimilate this unexpected confrontation with the irrevocable cost of war and to figure out how to fit doing the right thing into their plans - to fit it into their lives not previously touched by this war. In the end, enough of us figured out how to do the right thing, and it turned out as well as such a painful situation could.
But still I wonder: Barring some momentous personal event that necessitated a seat on that flight, how could any of us even have hesitated? How could we have stopped to weigh any inconvenience to our plans against the sacrifice Lance Cpl. Wilson and his family had made for our country? In such circumstances, it is not a question of recognizing the right thing to do; we should know it is the only thing to do.
From what I have learned of him, in his short life, Lance Cpl. Wilson created a legacy of courage and patriotism that will not be forgotten by those who knew him. I hope there's a greater legacy as well. I hope through this account of his family's struggle to see him home, if ever again the war intrudes unbidden on my life or yours, we will know what we must do, and in their honor, and for all those who serve and sacrifice, we will do it.

.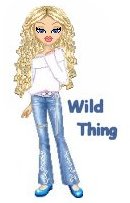 Wild Thing's comment.......
I am saddened and angered! The selfishness of people today is sickening. I hope there is a special place in hell for those selfish people that would not step forward to help the family of a fallen Marine.
Thank you to the author of this personal write up as we must never forget of what sacrifice means.
Thank you Lance Cpl Wilson for your ultimate sacrifice to our great nation.

......Thank you RAC for sending this to me.


RAC has a website that is awesome. 336th Assault Helicopter Company


13th Combat Aviation Battalion - 1st Aviation Brigade - Soc Trang, Republic of Vietnam

Posted by Wild Thing at June 9, 2010 06:55 AM
---
Comments
Ever notice how these SEIU members are the ones at protests, busting heads at town halls, manning phones for Democrats, and causing trouble? Do these union members ever work? Do they hold jobs other than what's mentioned above?
Posted by: BobF at June 9, 2010 10:05 AM
---
The sign on the pole says it all.America is at the Mall and congress's out to lunch. If anything has changed in 40 some years that doesn't seem to have changed that much.
But whenever we needed a flight, the Pilots would always ask if there were any Military Stand bys and take them ahead of anyone else.
Your right Chrissie, this is terrible too many people wrapped up in their own little worlds and to busy to give a damn about anyone else who may have a greater burden that those pompus asses have who couldn't give up their seat.
Posted by: Mark at June 9, 2010 09:59 PM
---
BobF., good point, your right too, they show up during the week at things too.
I remember that one time I posted a video of an SEIU guy saying he was paid to be there and hold up a sign for the democrat, but he said he was voting for the Republican. I forget who the politicians were but the video was shown on Fox news too.
Posted by: Wild Thing at June 10, 2010 03:39 AM
---
Mark, thanks for sharing that about the flights.
Posted by: Wild Thing at June 10, 2010 03:40 AM
---