« Obama Boards Bus and Americans Shout At Him " When are you going to QUIT?" "Impeach Obama" "Liar" | Main | Brecksville-Broadview Heights Ryan Nowlin Heading to The United States Marine Band »
June 04, 2010
The Coming Resignation of Barack Obama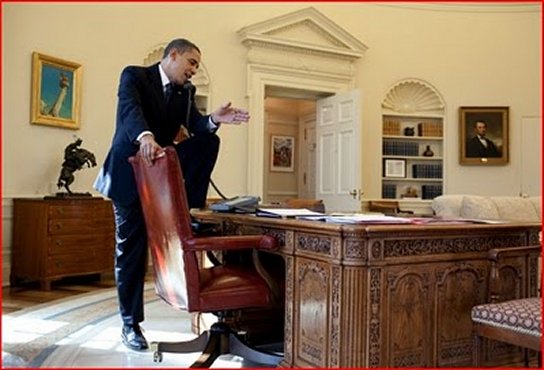 The Coming Resignation of Barack Obama
by Peter Ferrara

Months ago, I predicted in this column that President Obama would so discredit himself in office that he wouldn't even be on the ballot in 2012, let alone have a prayer of being reelected. Like President Johnson in 1968, who had won a much bigger victory four years previously than Obama did in 2008, President Obama will be so politically defunct by 2012 that he won't even try to run for reelection.
I am now ready to predict that President Obama will not even make it that far. I predict that he will resign in discredited disgrace before the fall of 2012. Like my previous prediction, that is based not just on where we are now, but where we are going under his misleadership.

Is the President Above the Law?
Watergate was supposed to have established that Presidents are not above the law. If that is so, President Obama may have to resign for breaking the law in the Sestak affair.
Rep. Joe Sestak (D-PA) is now the Democrat nominee for the Senate seat held far too long by Arlen Specter. President Obama induced Specter to switch parties and give the Democrats their very temporary, 60 vote, filibuster-proof majority, in return for endorsing him for reelection and promising him no opposition in the Democrat primary. But Sestak had already announced that he was running for the seat, and he refused to get out. Two week ago, Sestak defeated the unprincipled, opportunistic Specter for the Democrat nomination, continuing the perfect string of everyone who Obama endorses and campaigns for going down to defeat.
For months now, Sestak has publicly claimed that President Obama tried to keep his promise to Specter by offering him a high-ranking administration appointment if he would get out of the race. The rumor is that Sestak, formerly an Admiral, was offered appointment as Secretary of the Navy. The problem is that a federal statute explicitly provides that it is a federal felony, punishable by up to one year in prison, to attempt to bribe a candidate with a federal job, or anything of value, to influence an election.
As Rep. Darrell Issa (R-CA) has indicated, the White House is now engaged in a coverup that is only making matters worse. Former President Bill Clinton is now claiming that he carried the offer to Sestak of an appointment to an unpaid position on a Presidential Advisory Board in return for dropping out of the race. But that story is not plausible because as a sitting member of Congress he could not have legally served on such a Presidential Board. So is the White House now lying to the American people about the matter?
Moreover, indirectly offering the job through former President Clinton still violates the statute, as does the offer of an unpaid position. That is why Issa, Mark Levin, and others are saying that what the White House is publicly admitting still amounts to a federal crime, which is an impeachable offense. Democrats are going to have to decide if they really believe that presidents are not above the law. Presently, one reason to vote Republican for president is that Republican presidents are subject to the rule of law, but Democrat presidents are not.
Misfeasance or Malfeasance?
But the Sestak affair is just the early breeze of the gathering political storm that threatens to envelop President Obama. A mysterious explosion over six weeks ago in a deep sea oil well a mile below the surface of the Gulf of Mexico continues to gush oil to this day, heading for Gulf beaches and fisheries. The White House says the President held a meeting on it in the Oval Office on Day One. But we have not heard a word on what was done in that meeting 44 days ago, other than develop political talking points.
Democrat talking head Kirsten Powers, writing in the New York Post on May 27, explained what should have been done: "Turns out the National Oceanic and Atmospheric Administration back in 1994 drafted plans for responding to a major Gulf oil spill, a response called 'In Situ Burn.'…The idea was to use barriers called 'fire booms' to collect and contain the spill at sea -- and then burn it off." Powers cites former federal oil spill response coordinator Ron Gourget as believing "this could have captured 95 percent of the oil from the spill." But, Powers writes, "the Administration's chief response so far was to send out Interior Secretary Ken Salazar to do his best impersonation of a totalitarian thug, proclaiming that the government would 'have its boot on the throat of BP.'"
It is too late for the fire boom plan now, with the oil spreading across the Gulf. Louisiana Governor Bobby Jindal quickly developed another plan to build temporary sand barrier islands off the coasts to absorb the oil and protect fragile wetlands and fisheries. The law requires federal approval for such activity. But perhaps because Jindal is a Republican, the hyperpartisan Obama Administration has failed to even respond to his proposal first made a month ago, except to say that it is studying the idea, while the oil starts to wash ashore.
What President Obama has done instead is to suspend all offshore drilling in the Arctic, at least until the causes and solutions to the Gulf spill are discovered. No applications for drilling permits in the Arctic will even be considered now until 2011. Drilling scheduled to begin this summer under already issued Alaskan leases has also been halted. Investor's Business Daily explains how this punishes the American people, saying on May 28, "Alaska's Chukchi Sea holds more oil and gas than anyone thought – 1,600 trillion cubic feet of undeveloped natural gas, or 30% of the world's supply, and 83 billion barrels of undeveloped oil, 4% of estimated global resources. You can be sure the Russians won't be as reluctant." Nor will the Cubans and their Chinese partners expected to drill in the Gulf of Mexico off of Florida's coasts as well, just as the Brits and others have not been reluctant to drill in the stormy North Sea.
Moreover, President Obama has already begun to use the crisis to renew his political push for federal cap and tax legislation that will cripple the economy with arbitrary, unnecessary, soaring, energy cost increases. Does he plan to hold any future drilling hostage to passage of this legislation?
In the response to Hurricane Katrina, federal law specifically provided that the then Democrat Governor of Louisiana and Mayor of New Orleans were in charge. The federal and FEMA role was to "support…state and local assistance efforts" with the necessary, primarily financial resources. Nevertheless, in the days after the hurricane, President Bush's federal government was the only functioning authority, as the Coast Guard rescued 30,000 people off of rooftops. Hundreds of school buses that could have been used to whisk those people out of harm's way were left ruined under water due to Mayor Nagin's inaction in response to federal hurricane warnings. The partisan Governor acted only to deny and delay President Bush's control over the state's national guard for political reasons.
But the Gulf oil spill emanates from federal waters, which means President Obama is directly in charge, not state and local officials. And his derelictions are losing his own supporters. Democrat Powers writes, "If he promised us anything, Obama promised us competence. Instead, we've gotten the Keystone Cops." As Peggy Noonan said of the Democrats in last weekend's Wall Street Journal, "In time -- after the 2010 elections go badly -- they are going to start to peel off. The political operative James Carville, the most vocal and influential of the President's Gulf critics, signaled to Democrats this week that they can start to peel off. He did it through the passion of his denunciations." Therein lies the beginning of the end.
That end will be greatly accelerated if any email, document, or other serious evidence turns up indicating that President Obama or his cronies delayed the federal response in any way because they thought the spreading spill would advance their political agenda. Or if any evidence arises that Obama failed to respond to Jindal for partisan political reasons.
Geometric Downward Spiral
Moreover, all of this is just what's happening now. What leads me to predict President Obama's early political demise are his numerous, enormous vulnerabilities to further adverse developments, threatening a geometrically accelerating downward spiral, for him politically, and for America substantively.
Now and for the next six months, we will be enjoying the high point of the Obama economy, the tippy top of the Obamanomics, Keynesian, roller coaster. If Art Laffer's Coming Crash of 2011 arrives next year, or if the economy just dips into another downturn, President Obama no longer enjoys the political base to survive it. With African Americans suffering Depression-level unemployment for over a year now, even that most solid of all political bases will weaken and waver in the face of a renewed downturn.
Under the President's leadership, Congressional Democrats continue to pile more and more taxes on the investment necessary to create jobs and prosperity, "the most punitive tax rates on investment income since the late 1970s," as The Wall Street Journal reported on May 27. Even before Obama and the New Left takeover of Washington, the top 1% of taxpayers were already paying more in income taxes than the bottom 95% combined, as the Tax Foundation has accurately reported based on official IRS data. But this is not enough for the Obamunistas, who are justifying still higher taxes saying the rich must pay their "fair share," sort of like the last of the Romanov family had to pay their fair share.
This punitive tax piracy is already starting to cause capital flight from the U.S., which will accelerate into an outright capital jail break from America next year. That will only hasten a renewed downturn, cripple job creation, and restore rising unemployment. The American people will not endure mismanagement of the now two-year-old financial crisis into an extended depression.
Moreover, with the federal deficit already at a record smashing $1.6 trillion this year, a renewed recession next year will only cause it to soar further. How long can that go on before we arrive at Greece, where the markets refuse to buy the bonds necessary to finance the deficit, at least without soaring interest rates, which would only cause further economic decline.
Meanwhile, the Fed has long been busily creating new economic bubbles with its overly extended easy money and zero interest rate policies. Monetary policies so loose that they should be considered pornographic are creating new vulnerabilities for the President, which will arise as sudden surprises involving new dollar, interest rate or inflation scares. When the Fed finally decides it must pull back, it has laid the foundation for the bubbles to burst again, further inspiring economic downturn. Gold is already higher than the S&P 500. That is a blaring warning sign of trouble ahead.
Another blind spot for the President is energy policy itself. Those opposed to further offshore drilling need to end their hypocrisy and stop using the remaining oil and gas still available to the rest of us. Cap and tax is one of the biggest economic and political blunders in history just waiting to happen, a greater potential party builder for the Republicans than Abraham Lincoln and Teddy Roosevelt combined. The American people for once will be unified in coming together to get Democrats out of office so that the obvious, huge, fat, unnecessary, cap and tax cost sitting on top of the American economy can be removed. As the price of gas climbs over $4 a gallon due to that and to President Obama's anti-production policies, the public riot demanding immediate change in leadership will surprise establishment Washington.
Adding to all of this are the grave vulnerabilities posed by Iran successfully developing nuclear weapons, and President Obama's foreign policy weaknesses generally, which just invite war. Devilishly pursuing the opposite of every one of Reagan's policies, instead of Peace Through Strength, Obama is inviting War Through Weakness. If Iran launches a bloody attack on Israel, open calls for his resignation will be widespread. If Iran uses a nuclear weapon in that attack, or in any other attack against American interests, the Obama Administration will be over politically.
The President himself has laid the foundation for his biggest political vulnerability of all. He won our votes and the election in 2008 with "the firm pledge" not to raise taxes "in any form" on anyone making less than $250,000 a year. Now he has already backed away from that pledge to the American people by creating a Presidential Deficit Commission, with "everything on the table," including tax increases on working people in direct violation of the pledge. The much discussed Value Added Tax (VAT) could not be a more direct violation of the no tax increase pledge, increasing the prices of everything working families buy.
When the President directly violates the pledge that got him elected by openly endorsing such a tax increase, his resignation will immediately become a central political issue. The above problems and vulnerabilities will come together to increase the pressure for resignation to unbearable levels.
As Peggy Noonan suggested, the key will be the Democrats themselves (though she has never said a word about possible resignation). After suffering grievous losses in this year's elections, they will have limited tolerance for the above described political pressures and chaos. With the very survival of their party at stake, the Democrats will buckle and desert President Obama, joining the calls for his resignation. At that point, with zero prospects for reelection, and unable to govern effectively, he will resign.

.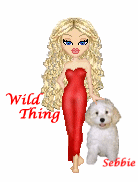 Wild Thing's comment........
In a sane world this logic would rule, But as one and all can see right now it is not a sane world, so it is very unlikely until we as a nation return to our founding's of Faith and Values.
I would love for this prediction to be right , but I won't bet the farm on it. It is well written and makes a lot of points to the why he would resign or should that's for sure. But IMO we are not talking about a mentally healthy normal kind of person. Obama has no conscience, he lies and then lies more. He is erratic and certainly not stable the way he blames Bush constantly, put up that website to compalin about anyone saying things he did not like about him. No other president has ever done that, even the horrible ones. His threats to we the people is shocking for any leader to do especially in our country, there is that too. His tremendous ego will never allow him to resign. I also don't think he'll do an LBJ, and announce that he will not seek a second term. Obama has no conscience. He has turned the entryway of the White House into a shrine to himself. He will have to be forced out. He believes the bs about himself and his handlers keep him in the bubble. The only way he is removed will be when his handlers think he has become too much of a liability,
The only way he would resign would be if his puppet master deems him to be a liability to their cause and directs him to do so. His puppet master of course being George Soros...and or Maurice Strong, and his other benefactors were guys like Khalid Mansour . The puppetmasters have far too much invested in their progressive agenda to ever again allow anyone other than a progressive to reside in the White House and I believe they will go to ANY lengths to make that happen.

I would dare say that Allende's fate awaits him. Allende as the most comparable elected leader; another Marxist who was popularly elected, but became the object of hatred and derision by the middle class of Chile.
It would be a dream come true if he did resign, we sure can hope and pray it would happen.

....Thank you Mark for sending this to me.


Mark
3rd Mar.Div. 1st Battalion 9th Marine Regiment
1/9 Marines aka The Walking Dead
VN 66-67


Posted by Wild Thing at June 4, 2010 05:45 AM
---
Comments
Were you taught whilst growing up that Real Men Don't Cry Mr. Obama? Well let me tell you now – that is a fallacy! Emotions right this moment, are what will touch those suffering on the Gulf Coast the most, and give them a sense of your love for them.
I believe they are sick and tired of the same old lines. "We're making good progress" just does not cut it any longer.
Posted by: Just ME in T at June 4, 2010 07:31 AM
---
Obutthead will resign in discredited disgrace before the fall of 2012? I doubt it but it gives me something to look forward to. Personally I believe (like many of you) that even if he looses the 2012 election he will declare some kind of national emergency and suspend the election results.
Posted by: MrHappy at June 4, 2010 11:12 AM
---
Wild Thing: I would dare say that Allende's fate awaits him. Allende as the most comparable elected leader; another Marxist who was popularly elected, but became the object of hatred and derision by the middle class of Chile.
Allende was a legally elected leader who was deposed in a military coup by Pinochet, a murderous thug who followed up his coup by rounding up thousands of Chilean liberals and leftists and systematically murdering them.
Is that what you dream about happening here?
This seems to be what certain Pinochet worshippers on the right are hoping for in this country.
Posted by: Pamela Troy at June 4, 2010 11:53 AM
---
He's too arrogant, now hios hanging around on a lamppost like his look alike Mussolini would suit me just fine, better if it were the black community doing the erection. :):)
Here is a link some of you might want to investigate, I check there weekly and yes I vote!!!
The website with the items to vote on is @ http://www.republicanwhip.house.gov/YouCut/

Posted by: Jack at June 4, 2010 01:35 PM
---
Alliende's fate, hmmmm I was sort of thinking along the lines of Musolini for ocrapo. At this point a simple 'I quit' would suffice.
Posted by: Mark at June 4, 2010 04:36 PM
---
Thanks so much everyone.
Jack thank you for the link and information, thanks for all you do!!!!
Pamela Troy, I let your comment through to inform you that you will never see me say anything like you are suggesting. I have no intention of going to jail or the men in black coming to my home.How sad that you cannot take what I wrote at face value and understand my point. Now go play with your kool-aid drinking friends.
Mark, that one is a better suggestion, thanks.
Posted by: Wild Thing at June 5, 2010 03:36 AM
---