« Hamas Supporter Obama Says Gaza Blockade Unsustainable ~ Hello Helen Thomas and Arafat Happy Now? | Main | Tea Party Member Stuns Crowd! ~A Must See Video »
June 06, 2010
Terror Suspects Arrested at JFK
NEWARK — The FBI has arrested two New Jersey men in a shadowy terrorism plot tied to a radical Islamic group based in Somalia, both apprehended as they were preparing to board separate flights from JFK International Airport earlier this evening.
Both individuals were charged with conspiring to commit an act of international terrorism through a group tied to Osama bin Laden's al Qaeda network, according to officials familiar with the details of the arrests. The sources declined to be identified because they were not authorized to discuss the case publicly.
The agencies involved in the arrests also declined to talk about the case.
Jose Lozano, a spokesman for the state Office of Homeland Security and Preparedness, said only: "Two individuals were arrested at JFK in connection with an ongoing investigation. At this time, we can provide no further details because the investigation is ongoing. The arrests do not relate to an immediate threat."
The arrests were the culmination of Operation Arabian Knight, officials said. Details remain sketchy, but authorities said the suspects have been under surveillance for some time and were being shadowed by an undercover New York City cop who managed to infiltrate their circle of friends and keep tabs as they bought air tickets and prepared to travel overseas.
The two were identified as Mohamed Hamoud Alessa, 20, of North Bergen, and Carlos Eduardo Almonte, 26, of Elmwood Park, who were both apprehended before they could board separate flights to Egypt. The arrests were made by teams of state and federal law-enforcement agents who have been investigating the pair since October 2006.
"Neither Alessa nor Almonte is married. Both are American citizens, said the anonymous officials."
Officials said the suspects were not planning an imminent attack in the New Jersey-New York area but were believed to be joining with the terrorist fight against Americans in Somalia.
Authorities said the men planned to wage jihad as part of a Somalia-based Islamist terror group called al Shabaab..."
.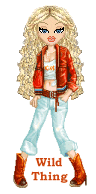 Wild Thing's comment........

Interesting they were on seperate flights. I am not sure but I think that is a first,the other times the terrorists traveled together. Maybe they thought being apart on their flights would be lessof a chance of getting caught.
Posted by Wild Thing at June 6, 2010 05:50 AM
---
Comments
Either good investgation techniques or great luck or a combination of both. The trouble is the terrorists only need to be lucky once. And it seems they have a lot of people who want to test their luck. With obama this could be the beginning of a long two years.
Posted by: Mark at June 6, 2010 09:24 AM
---
Mark, I agree, "The trouble is the terrorists only need to be lucky once. And it seems they have a lot of people who want to test their luck.".
Posted by: Wild Thing at June 6, 2010 03:05 PM
---
So when will we see Hussein arrested for being the true enemy of the people? I'll sit by and wait for your responses since its still early out here on the left coast.
Posted by: cuchieddie(Enemy of the State) at June 6, 2010 07:15 PM
---