« Not Hiring Ilegals Opens Up Job Opportunities For Americans! | Main | Grand Isle, Louisiana Residents Vent Their Feelings About America Hater and Failure Obama and Hero Jindal! »
June 19, 2010
Singer Trace Adkins on Obama's Drilling Moratorium

TWO different interviews with his various comments throughout.:
Trace Adkins on Obama's Drilling Moratorium:
"Most Idiotic Juvenile Overreeaction, Like Kicking a Man When He's Down"
Adkins has experience working in the oil industry, he tells AC360
Adkins has experience working in the oil industry, he tells AC360 that he worked in the Gulf on drilling rigs for 6 years.
.

TRANSCRIPT:

Oil worker turned country star Trace Adkins on career, oil rig disaster

At 6' 6", Trace Adkins is an imposing figure. When he sings, it's in a baritone that's sometimes tender, sometimes ironic and occasionally raucous. But when he speaks, he's generally pretty serious.
This is a man of strong convictions, a former hellraiser who straightened up, stopped drinking and suddenly found himself an icon of integrity, as seen during his 2008 stint on "The Celebrity Apprentice," where he came in second. In the meantime, his career keeps gaining momentum -- at age 48.
Not bad for a guy who spent his 20s as an oil rigger off the coast of his native Louisiana. Even in the wake of the deaths of 11 men in the explosion on the Deepwater Horizon, even in the wake of the oil spill that's gumming up the Gulf of Mexico, he defends offshore drilling.
"Until we find another alternative, that's what we gotta do," he says during a break in the filming of his new music video.
He recently spoke with CNN about his career and the Gulf Coast oil disaster.
CNN: You're 48, yet your career seems to be on the upswing.
Trace Adkins: Well, because we keep working hard. I don't ever take anything for granted. Until I decide that I don't want to do this anymore, I'm going to approach every day like it's the last day of my career.
CNN: The beginning was a bit of a rough ride. How'd that all turn around?
Adkins: Maturity, age, wisdom and a good woman — all those things. And a lot of kids. (He has five daughters)
CNN: What is it that really turned the corner for you?
Adkins: Well, when I quit drinking, really — if you want to get down to brass tacks, that's when things started to get a lot better for me. When I quit using, things got better. Simple as that.
CNN: Sounds like a nice incentive to not revisit that lifestyle.
Adkins: I'm not saying that I wouldn't ever, but I won't do it again unless my accountant tells me I can. (Chuckles)
CNN: Back in the day, you were an oil rigger.
Adkins: I worked in the oil field for 10 years.
CNN: Did you ever imagine something like this disaster could happen?
Adkins: Sure. We trained for it; we drilled for it. It was something that we were always cognizant of — always knew there was a possibility. I went to work for Golden Marine drilling company, and it was right after they had lost a drill ship called the Java Sea. 170-something men, I think, they lost on that drill ship. I've seen the hurt, because it's like a big family.
CNN: Oil is headed for the shore in the Gulf.
Adkins: It's just the price of doing business in the petroleum world, unfortunately. And people think, "If we just quit using petroleum in our cars." The day we stop using petroleum, you'd better find a way to make plastics, all kinds of medicines and clothes that we wear and the shoes that we wear, the houses that we live in. All that stuff is made out of petroleum, so don't just think it's gasoline.
CNN: Are you for offshore drilling?
Adkins: Absolutely. I mean, I don't know how many years now we've been drilling off-shore, but you've had one case where this has happened in all those years, and all these tens of thousands of wells that have been drilled out there. I'm all for weaning ourselves off of oil, don't get me wrong, but until we find another alternative, that's what we gotta do.
CNN: A lot of criticism is being levied at the national news agencies for not giving enough of a spotlight to flood victims in Nashville.
Adkins: I don't feel slighted in any way. I'm not worried about it because I think that Nashville — as a community and as a city — will cowboy up and will take care of the situation. We'll take care of it. We don't need everybody in the country to come run to our aid.

CNN: Pull yourself up by your bootstraps. That's what you've done in your life.
Adkins: Sure. You know, life's not always fair, man. You're going to get dealt a bad hand every now and then. You've just got to play the hand you're dealt, you know, and do the best you can.
.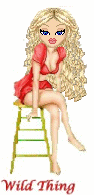 Wild Thing's comment........
Trace is a former oil rig worker who knows his stuff. I once heard him say, "If I had my say, you'd walk from Mississippi to Mexico without touching water. A rig every ten feet."
He spent his 20s as an oil rigger off the coast of his native Louisiana.
Posted by Wild Thing at June 19, 2010 08:55 AM
---
Comments
Good interview by Trace. His answers are realistic and based on actual experience in the drilling world. I wish he was the energy czar.
Posted by: TomR, armed in Texas at June 19, 2010 02:22 PM
---
He'd raise hell in the White House, that's for sure.
Posted by: Mark at June 19, 2010 09:30 PM
---
Tom, giggle that would be something if he was the energy czar. I like that idea better then what obama has in place. Good one Tom.

Mark, heh heh he sure would.
Posted by: Wild Thing at June 20, 2010 02:33 AM
---