« Congressional Candidate Marine Corp Veteran, Rick Barber Forces a Run Off! | Main | Dad's Rootbeer Was One Of The Sponsors for Indy 500 and Has Also Been To Vietnam »
June 03, 2010
Prime Minister Netanyahu's Response To U.N. and Obama "We will never apologize for defending ourselves"
Israeli Prime Minister Benjamin Netanyahu forcefully defending actions taken by Israeli Defense Forces to defend themselves in the face of attacks by passengers aboard a Pro-Palestinian Ship that attempted to run Israel's blockade of Gaza. Netanyahu said Israel "cannot permit Iran" and others to ship arms at will to Gaza. As a result, Israel will not permit ships to pass uninspected to port.
Netanyahu said Israel "time and again" offered to take any humanitarian aid on to Gaza, but the flotilla rejected the offers.
The Prime Minister said the passengers aboard the "Mavi Marmara" were not "pacifists, peace activists. These were violent supporters of terrorism." He said Israeli forces acted to defend themselves after being attacked.
Netanyahu said the International Community has once again taken the attitude, "Israel is guilty until proven guilty." He said it is as if the world wants to tell Israel they have the right to defend themselves, but every time they do so, they are criticized.
Netanyahu said "We will never apologize for defending ourselves. . . . Israel should not be held to a double-standard. . . . The Jewish State has a right to defend itself just like any other state."
What a great leader Netanyahu is. How refreshing it is to hear a leader speak with force and clarity, instead of with mealy-mouthed diplomatic double-speak.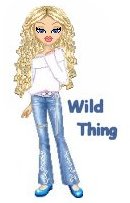 Wild Thing's comment........

If our country is going to elect someone who wasn't a natural born citizen, why couldn't have been this guy?
Israel regrets the loss of life, but we will never apologize for defending ourselves," Netanyahu declared.
Three Cheers for Bibi !! Obama should watch this-it's what a leader looks like, he doesn't want to be a leader,nope, Obama wants to be a dictator.
Posted by Wild Thing at June 3, 2010 07:47 AM
---
Comments
Hillary may as well be a representative for the UN she sure as hell is NOT representing the United States.
And what happened to Hillary's threat against Pakistan, "if we find out they were behind the New York Bomb plot, there will be Hell to pay." Well they know for sure Shazad was sponsored by Pakstan where is the 'Hell'.
They are turning us into a bunch of loud mouthed paper tigers, backed up by the UN.
Posted by: Mark at June 3, 2010 09:24 AM
---
Bibi presented Israel's case perfectly. I wish we had a Netanyahu leading America. He reminds me of Reagan and Thatcher.
Posted by: TomR at June 3, 2010 10:15 AM
---
Bibi is my POTUS by proxy. He's a true leader and obviously realizes his #1 job is to protect his country and its people. What a novel idea....
Posted by: jan at June 3, 2010 11:26 AM
---
If Bibi was POTUS, you can bet our southern border would be secured.
Posted by: BobF at June 3, 2010 12:38 PM
---
Mark, I agree, it is as if she is their spokesperson.

Tom, me too, those three all leaders. Unlike what we are s tuck with right now. waaaaa
Jan,I like that. Potus by proxy.

BobF., Amen to that, he would not be putting off making his country secure.
Posted by: Wild Thing at June 3, 2010 11:37 PM
---