« YouCut - A Project to Change the Spending Culture in Washington | Main | Small Business Manager Tells Joe Biden: "Lower Our Taxes" »
June 27, 2010
Petraeus to Modify Afghanistan Rules of Engagement, Source Says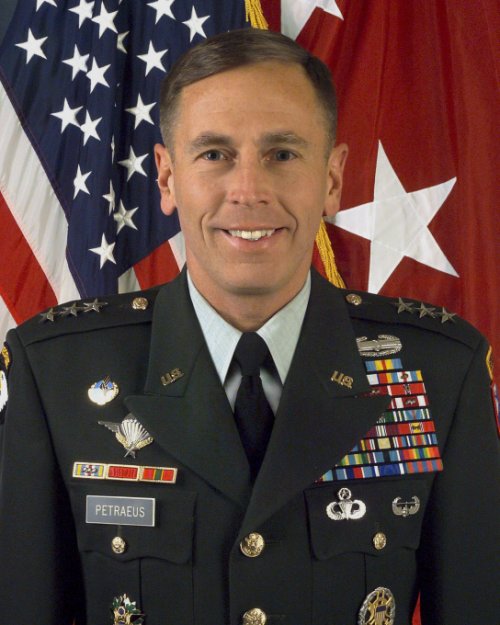 Petraeus to Modify Afghanistan Rules of Engagement, Source Says

A military source close to Gen. David Petraeus told Fox News that one of the first things the general will do when he takes over in Afghanistan is to modify the rules of engagement to make it easier for U.S. troops to engage in combat with the enemy, though a Petraeus spokesman pushed back on the claim.
Troops on the ground and some military commanders have said the strict rules -- aimed at preventing civilian casualties -- have effectively forced the troops to fight with one hand tied behind their backs.
The military source who has talked with Petraeus said the general will make those changes. Other sources were not so sure, but said they wouldn't be surprised to see that happen once Petraeus takes command.
The rules, put in place by outgoing Gen. Stanley McChrystal, are classified but generally aim to limit civilian casualties by prohibiting troops from firing unless they're shot at -- or from launching bomb or artillery attacks when civilians are near the target.
Petraeus spokesman Col. Erik Gunhus disputed the claim that those rules will be revised, telling Fox News it's too soon to tell whether Petraeus would change the current rules. But he said it is one of many issues the general will take under consideration during his assessment after he's confirmed and after he takes over command in Afghanistan.
Retired Maj. Gen. Robert Scales Jr., a Fox News military analyst, said there's no question Petraeus will have to make the changes.
"First of all, to reinforce his commitment to take care of the troops and secondly, because he realizes as does virtually everyone in Afghanistan that these rules are getting soldiers killed," he said.
Any adjustment to the rules of engagement does not mean the counterinsurgency strategy in Afghanistan will change. President Obama stressed Wednesday -- after he accepted McChrystal's resignation in the wake of a magazine article in which he and his staff were critical of the administration -- that the change-up does not represent a shift in war policy.
Rather, Defense Secretary Robert Gates said Thursday that Petraeus, currently head of U.S. Central Command and the former U.S. commander in Iraq, will have the flexibility to reconsider "the campaign plan and the approach."
At the same news conference at the Pentagon, Chairman of the Joint Chiefs of Staff Adm. Mike Mullen said Petraeus will be able to make tactical changes. But he said that does not necessarily mean changes will be made and echoed the president's insistence that the strategy stays as he prepared for a visit to the war zone.
"My message will be clear: Nothing changes about our strategy, nothing changes about the mission," Mullen said.
The issue is likely to be front and center in Senate confirmation hearings for Petraeus next week.

.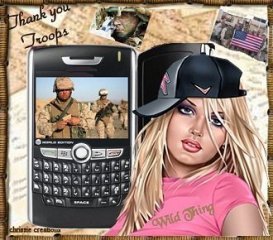 Wild Thing's comment........
I don't think obama will allow normal ROE's. Obama wants terrorists read rights. He is responsible imo for the added deaths of our troops. The current ROE's are one of the reasons why more of our troops have been killed.

Current ROE are ridiculous and make it impossible to actually win a war. If we are going to fight, we should fight to win. Kill the enemy, wherever they are. If they hold their weapons caches and safehouses in churches and hospitals then they must be destroyed.
By putting the gloves of "no attack zones" on our soldiers we virtually guarantee the war will never end. If we're not going to fight to win, we should not fight. All that accomplishes is to get our troops killed.
We must always remember that the CINC is a Marxist Muslim who doesn't give a rat's ass about our national security and achieving victory in Afghanistan. He won't even allow his adminstration to use terms like Radical Islam or the War on Terror. He is ONE OF THEM.
What has happened to us as a nation since WWII? We no longer fight to pacify the enemy, we don't even fight to win, but rather we bend over backwards to win their 'hearts & minds'!! IMHO that is a losing strategy and nothing more than a death wish on our part. Even worse, we're trying to win hearts and minds that CANNOT be won. Islam simply is not compatible with western ideals and values, and it never will be.
Of course there always is this:
Orchides Forum Trahite
Cordes Et Mentes Veniant

Praying it is changed for the better and not the worse.


.

....Thank you Mark for sending this to me.

Mark
3rd Mar.Div. 1st Battalion 9th Marine Regiment
1/9 Marines aka The Walking Dead
VN 66-67


Posted by Wild Thing at June 27, 2010 06:49 AM
---
Comments
I have listened to numerous speeches by General Petraeus. Throughout those speeches he has shown a George Bush type affection and respect for the troops. More than likely he will heavily cut the ROEs so that the safety of the troops comes first. This should result in morer advancement of our mission at lesser cost in casualties.
I also doubt that Petraeus voted for obama.
Posted by: TomR, armed in Texas at June 27, 2010 10:35 AM
---
we had no fire zones on the brown rivers in nam,it cost us some great shipmates..we did not leave them behind and we did win our battles!
the pot lickers need to stand clear or go home.
clear back to kenya.
Posted by: Chief at June 27, 2010 10:56 AM
---
It all sounds good until he actually gets there, then we can see what he does. When a group calls for fire support and are told, 'No ' too many civilians there, if that doesn't change then nothing will and we are wasting our time and just getting good troops killed.
If a platoon gets pinned down there should be no reason they can't call in an air strike and arty, better would be a Napalm strike, to put the fear of Mohammad in the enemy. That always seemed to work well. Does anyone know if the Abrams are Flame equipped ? If they want to win this thing quit fuckiin around with the enemy, kill them.
Posted by: Mark at June 27, 2010 12:00 PM
---
Mchrystal like Petraus have lots of ribbons but no Combat Infantry Badge therefore they were and are not qualified to lead combat troops. I'm ex-Army but maybe it's time to give a Marine command and see what he does. If that doesn't work, maybe the Liar in Charges kenyan auntie will get the job.
Posted by: cuchieddie(Enemy of the State) at June 27, 2010 05:10 PM
---
Thanks everyone sooooo much. Your input means a lot to me.
Regarding if he voted for Obama. My guess is only from various things I have read about him. But every one of them said he is a Republican and so I think he probably voted for George W.

Posted by: Wild Thing at June 27, 2010 07:39 PM
---