« Deepwater Drilling Ban Lifted by New Orleans Federal Judge | Main | Senators Challenge Pres. Obama on Rumors of Executive Order Amnesty »
June 23, 2010
Obama's Interior Secretary Ken Salazar Says He Will Impose NEW Drilling Moratorium

Interior Secretary says he will impose new drilling moratorium

New Orleans, Louisiana (CNN) -- Interior Secretary Ken Salazar on Tuesday called a six-month halt on deepwater drilling "needed, appropriate and within our authorities" in announcing he will issue a new order on a moratorium just hours after a federal judge blocked such a mandate.
"We see clear evidence every day, as oil spills from BP's well, of the need for a pause on deepwater drilling," Salazar said in a statement. "That evidence mounts as BP continues to be unable to stop its blowout, notwithstanding the huge efforts and help from the federal scientific team and most major oil companies operating in the Gulf of Mexico."
Salazar's statement did not give an exact date for when the new order would be imposed, saying only "in the coming days."
He promised that the new order will include evidence that "eliminates any doubt that a moratorium is needed, appropriate, and within our authorities."
U.S. District Judge Martin Feldman in New Orleans, Louisiana issued a preliminary injunction Tuesday against the ban, which halted all drilling in more than 500 feet of water and prevented new permits from being issued. The White House said it would appeal the ruling.
White House spokesman Robert Gibbs said the government will immediately appeal the ruling to the 5th Circuit U.S. Court of Appeals.
"The president strongly believes, as the Department of Interior and Department of Justice argued yesterday, that continuing to drill at these depths without knowing what happened does not make any sense," Gibbs said. Such drilling "puts the safety of those involved, potentially puts safety of those on the rigs and the safety of the environment and the Gulf at a danger that the president does not believe we can afford right now."
In issuing the ruling, Feldman said, "the court is unable to divine or fathom a relationship between the findings (of the government) and the immense scope of the moratorium. The plaintiffs assert that they have suffered and will continue to suffer irreparable harm as a result of the moratorium. The court agrees."
Transocean President Steve Newman, whose company owned the Deepwater Horizon, said Tuesday that he supported ending the moratorium, and the office of Louisiana Gov. Bobby Jindal filed a brief in support of blocking the moratorium.
Jindal and Sen. Mary Landrieu, D-Louisiana, were among those asking the Obama administration Tuesday not to appeal the ruling.
"I'm going to strongly urge the administration not to appeal this ruling, but to try to find a way forward that would achieve the president's goals for safety and responsibility, but at the same time would not jeopardize and threaten a very vibrant and necessary industry for decades," Landrieu told reporters during a conference call.
Legendary Texas oil and gas executive T. Boone Pickens also said such a ban is not needed. "The accident that BP has had could be likened to qualified pilots in an airliner and they have pilot error," he told CNN's "Campbell Brown" program Tuesday night. "(An) airliner crashes, starts a 50,000-acre forest fire and we shut down all flying? No more airlines until we have six months to see what happened?"
Ken Wells, the president of the Offshore Marine Service Association, said Tuesday that while the ruling is positive for his group -- which represents many of the ships that service oil rigs -- the decision is "tempered by the realization this is a big, strong government. And if they want to keep fighting on this, they will keep fighting."
Wells told CNN that many of the small business owners and workers who support the rigs felt "like innocent bystanders in all this," adding that many of them are losing their jobs left and right. He said Feldman's decision "may help our industry survive."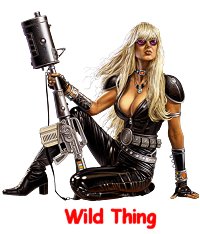 Wild Thing's comment.......
This really ticks me off. Obama is bound and determined to ban drilling.
Unchecked power. It's not a freaking ball game, it's peoples lives they are messing with.
People depend on drilling in the US and its waters. He can't just stop comerce and jobs to help his commie friends on the left.

....Thank you Brad for sending this to me.
Posted by Wild Thing at June 23, 2010 06:45 AM
---
Comments
To Obama and Salazar the Law means nothing. Court rulings mean nothing.
It's all about furthering the Agenda of this Administration, which is to bring everything under Government Control.
It is interesting that the States most effected by the Oil Catastrophe, are the same states that were among the lowest in the poll numbers during the last Presidential election.
Kind of like the Auto Dealerships that were forced to close or allowed to remain open, according to how they supported the Administration.

Posted by: Sean at June 23, 2010 10:56 AM
---
Ken Salazar--Colorado's Gift to America that keeps on giving. Some few of us here are embarrassed, but not enough to turn the State red again.
Posted by: Horace at June 23, 2010 11:27 AM
---
Milton had it wrong. Hell is the prefered place to rule at least Obama seems to think so. He certainly is working hard to reduce the US to/
Posted by: Avitar at June 23, 2010 12:43 PM
---