« Country Music Legend Jimmy Dean Dies at His Virginia Home ~ 1928-2010 | Main | Rancher Shoots Video of Armed Mexicans Invading America »
June 14, 2010
Obama Turned Down Britain's Offer to Help Clean Up BP oil Rig Spill
OBAMA SINGS KICK ASS SONG?!?!

Obama turned down Britain's offer to help clean up BP oil rig spill
It wasn't just the Netherlands who offered to help with the disaster.
Top officials in the British Cabinet offered assistance to help clean up the oil spill a few days after the explosion. The Obama Administration turned them down because they did not have the correct paperwork.
A high-level British offer of help to clean up the Gulf of Mexico oil spill was rebuffed by America shortly after the accident, fuelling fresh fears of political tension between the two countries over the disaster.
A few days after the BP-leased rig sank on April 22, the Cabinet Office made a direct offer to the US State Department to airlift half of Britain's 1,200-tonne stockpile of chemical dispersants, The Times has learnt.
At the time there was an urgent demand for fresh supplies. The offer to provide the chemicals, at the cost price of £3 million, was made through diplomatic channels and via the Civil Contingency Secretariat, the Government's emergency planning unit.
A spokeswoman for the Department of Energy and Climate Change, which was also involved in drafting the plan, said that the US had chosen not to accept the offer. Officials said the US claimed that the chemicals held in Britain did not have the correct paperwork.
.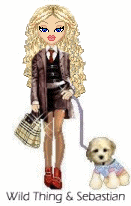 Wild Thing's comment........

What has Obama done?- turned down help from other Countries, banned help from the American citizenry, barred the media, accused, threatened lawsuits, blamed others, lowered profits, killed jobs, demoralized the American citizens and the hole is not plugged.
That, more than the spilling oil, represents Obama's failure of leadership. His failure to want to help. This is what will be remembered as his failure. He willed, he cursed, he blurted, and wanted to kick ass. But he would not help.

Obama's coolness under pressure — was actually decision-making paralysis masquerading as coolness.
In an AP story, it has been learned that the Bush Administration cited the Deep Water Horizon (The oil rig that sank after an oil well it dug in the Gulf of Mexico exploded) for six safety violations in less than five years beginning in 2002, but the Obama Administration gave it a safety award last year.
British business on Wednesday expressed alarm at the "inappropriate" and in-creasingly aggressive rhetoric being deployed against BP by President Barack Obama, warning that the attacks on the oil company could affect energy security and damage wider transatlantic industry relations.
But electing Obama was supposed to help our image around the world, right? Right?
Posted by Wild Thing at June 14, 2010 05:45 AM
---