« Fly Interrupts Obama Speech ~ What Is It They Say About Flys? | Main | Furious Obama Summons Gen. Stanley McChrystal to D.C »
June 23, 2010
Obama Orders Signed Copy of "New Yorker" Cover Showing Him "Walking on Water"
I thought obama's ego could not get any bigger. I was wrong!
New Yorker Editor David Remnick talking with Howard Kurtz on "Reliable Sources," where he revealed that President Obama ordered a signed copy of the magazine's cover earlier this year of him "walking on water."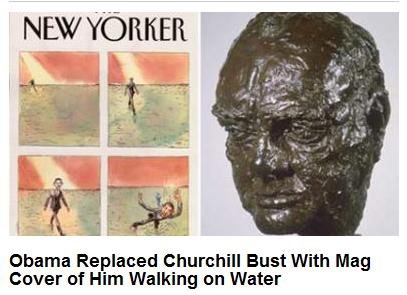 To make it worse, this is the same President Obama who unceremoniously got rid of the bust of U.S. World War II friend and ally Winston Churchill, but has now brought in an art piece of himself walking on water.
.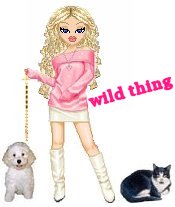 Wild Thing's comment........
He is soooooo disgusting!

Posted by Wild Thing at June 23, 2010 06:54 AM
---
Comments
It's extreme hero worship at the expense of liberty and freedom. His sickness is literally costing American lives!
Posted by: jan at June 23, 2010 07:44 AM
---
Curious is it not. The Media is always relating obama to Jesus, Didn't obama say he was a muslim ? Why wouldn't they use MoHAMmad as the obama look alike. Then the cover could show obama with his harem of Young under age 10 year olds doing his bidding.
Posted by: Mark at June 23, 2010 08:17 AM
---
Jan, well said. Like you said it is really costing American lives.

Mark, that is what they should do,I agree.
Posted by: Wild Thing at June 23, 2010 02:39 PM
---