« Ooh-rah! Mass. Governor Signs Bill, Saves Marine's Job | Main | Alert Issued for 17 Afghan Military Members AWOL From U.S. Air Force Base »
June 18, 2010
Obama Orders Jindal Shut Down 16 Oil Sucking Barges, so Life Vests, Fire Extinguishers Can bBe Checked
59 Days Into Oil Crisis, Gulf Coast Governors Say Feds Are Failing Them

Eight days ago, Louisiana Gov. Bobby Jindal ordered barges to begin vacuuming crude oil out of his state's oil-soaked waters. Today, against the governor's wishes, those barges sat idle, even as more oil flowed toward the Louisiana shore.
"It's the most frustrating thing," the Republican governor said today in Buras, La. "Literally, yesterday morning we found out that they were halting all of these barges."
Sixteen barges sat stationary today, although they were sucking up thousands of gallons of BP's oil as recently as Tuesday. Workers in hazmat suits and gas masks pumped the oil out of the Louisiana waters and into steel tanks. It was a homegrown idea that seemed to be effective at collecting the thick gunk.
"These barges work. You've seen them work. You've seen them suck oil out of the water," said Jindal.
Coast Guard Orders Barges to Stop
So why stop now?
"The Coast Guard came and shut them down," Jindal said. "You got men on the barges in the oil, and they have been told by the Coast Guard, 'Cease and desist. Stop sucking up that oil.'"

But the Coast Guard ordered the stoppage because of reasons that Jindal found frustrating. The Coast Guard needed to confirm that there were fire extinguishers and life vests on board, and then it had trouble contacting the people who built the barges.
.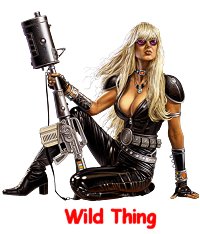 Wild Thing's comment.........

Obama is deliberately sabotaging Bobby Jindal and using the Coast Guard to harrass and delay him by checking fire extinguishers and floation vests on the oil-sucking barges!! Obama burying Louisiana in paperwork and only granting a fraction of what was requested!!
Obama probably heard it was working and HE didn't come up with the idea so he can't take credit.
"The Coast Guard needed to confirm that there were fire extinguishers and life vests on board"
JEEZ LOUISE! How long does it take to board and inspect 16 barges for life jackets and fire extinguishers whan you've got THE ENTIRE US MILITARY AT YOUR DISPOSAL????
These orders come from the very top....from Obama!

The governor said he didn't have the authority to overrule the Coast Guard's decision, though he said he tried to reach the White House to raise his concerns.
TRIED to reach the White House??? Given the gravity of this situation, it shouldn't take the governor of an affected state more than a few minutes to get through to a responsible party at the White House who can see to it that his concern is addressed very promptly. This means he is NOT getting through, his calls are NOT being taken STAT!
DAMN YOU OBAMA BURN in HELL!
Hussein Obama hates America and is lashing out in any way he can.
Treasonous Obama makes it very clear with every day that the goal here is the complete destruction of all private business in the region, and to make every person there completely dependent on the government for generations to come. That's exactly how the Obama administration wants it.

This is not an accident. It's becoming clearer that Obama WANTS the ecological disaster to continue, and worsen.
The Obama Regime does not want anyone or anything to clean up the oil. The longer this goes on and the worse the problem gets, the easier it will be for the Democrats to cram their will down our throats.

Screw the life jackets. Get your ass out of the way!! Obama is political history!! BP is NOT the problem it is Obama and these damned DEMOCRATS!! Stop this madness!!! Skim the oil and screw the JONES ACT . All we have is this grand standing Democrat Congress. God bless Joe Barton and these weak Republicans telling him to apologize better watch their political ASS.

Posted by Wild Thing at June 18, 2010 05:49 AM
---
Comments
obama and his cronies are trying to make this oil spill a political tool. Their incompetence and deceit is making a bad situation worse. They have been a stumbling block to every non Federal effort to start a cleanup by local authorities and civilians. obama is a sorry assed Marxist and his cronies are mostly crooks and hustlers.
Posted by: TomR, armed in Texas at June 18, 2010 10:15 AM
---
Well, it appears that the top man at the Coast Guard has no spine...
Posted by: Rick at June 18, 2010 10:38 AM
---
Tom, well said and so very true. He really found the worst he could to put in place.
Posted by: Wild Thing at June 18, 2010 03:39 PM
---
Rick, I was thinking too he might be an obama voter. Once and awhile I will meet a person in the military that voted for obama, not often maybe a 5 or so times in the last year. But it alwways shocks me when it is someone in our military.
Posted by: Wild Thing at June 18, 2010 03:41 PM
---
This is so bizarre. We're witnessing history here. The Federal government blatantly working to destroy a region of the United States. And we still don't know exactly why the explosion occured on the Deepwater Horizon. I will cut BP some slack too. Government is the problem here. Thugocracy.
Posted by: Jim at June 19, 2010 06:40 AM
---
Posted by: jan at June 19, 2010 09:13 AM
---