« Mexican Drug Cartel Threatens Nogales, AZ Police Officers with Snipers | Main | Remains of 72 people found at World Trade Center site »
June 24, 2010
Obama Halts Sand Berm Dredging Gov. Jindal and Louisiana Parish Pres. Nungesser Pleads With President To Allow Work To Continue
The federal government is shutting down the dredging that was being done to create protective sand berms in the Gulf of Mexico.
The berms are meant to protect the Louisiana coastline from oil. But the U.S. Fish and Wildlife Department has concerns about where the dredging is being done.
Plaquemines Parish President Billy Nungesser, who was one of the most vocal advocates of the dredging plan, has sent a letter to President Barack Obama, pleading for the work to continue.
Plaquemines Parish President Billy Nungesser, who was one of the most vocal advocates of the dredging plan, has sent a letter to President Barack Obama, pleading for the work to continue.
Nungesser said the government has asked crews to move the dredging site two more miles farther off the coastline.
"Once again, our government resource agencies, which are intended to protect us, are now leaving us vulnerable to the destruction of our coastline and marshes by the impending oil," Nungesser wrote to Obama. "Furthermore, with the threat of hurricanes or tropical storms, we are being put at an increased risk for devastation to our area from the intrusion of oil.
Nungesser has asked for the dredging to continue for the next seven days, the amount of time it would take to move the dredging operations two miles and out resume work. Gov. Bobby Jindal on Wednesday also joined Nungesser in asking for an extension.
Nungesser's letter includes an emotional plea to the president.
"Please don't let them shut this dredge down," he wrote. "This requires your immediate attention!"
– They have only accepted assistance from 5 of 28 countries.
– It took the Obama Administration 53 days to accept help from the Dutch and British.
– It took 58 days to mobilize the US military to the Gulf.
– They shut down crude-sucking barges due to fire extinguisher concerns.
– They ignore oil boom manufacturers that have miles of product stockpiled in their warehouses.
– They only have moved 5 of 2,000 oil skimmers to the disaster area off of Florida.
– The president continues to hit the golf course, ball games, hold BBQ's and party while the coast drowns in oil.
And, now the feds are shutting down the sand berm dredging off of the Louisiana coast.
.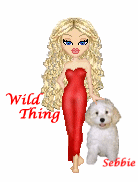 Wild Thing's comment........
Obama is purposely NOT doing anything that can help slow the flow of oil or protect the shoreline. He is actively fighting against every single protection of the gulf coast.
Nungesser who is always on CNN cheerleading Obama now gets stabbed in the back for it, as Obama does everyone eventually.

....Thank you Mark for sending this to me.

Mark
3rd Mar.Div. 1st Battalion 9th Marine Regiment
1/9 Marines aka The Walking Dead
VN 66-67


Posted by Wild Thing at June 24, 2010 01:48 AM
---
Comments
This is Obama's oil spill. He shares blame for the spill itself along with BP and the majority of responsibility for the oil reaching the gulf coast.
He has been "president" for near 1 1/2 years and can no longer hide behind Bush and previous policies. This belongs to his administration period.
Posted by: Bob A at June 24, 2010 09:55 AM
---
These people trying to build sand berms are not the New Orleans Katrina types. These are hard working people trying to do what they can to safeguard their homes and jobs and their environment. These folks are not sitting on their asses crying for Federal handouts. These Louisianians are willing to take on the job themselves, but obama wants to interfere so he can use this disaster for personal political reasons. If we had some courageous people in Congress, obama would be facing impeachment proceedings and treason charges.
Posted by: TomR, armed in Texas at June 24, 2010 10:13 AM
---
The moron in the white house is done absolutely nothing to stop this tinng now is shutting down efforts to help keep the beaches clean, but no he puts the fish ahead of the people who he's suppose to protect. Another violation of the Constitution.
Posted by: Mark at June 24, 2010 11:15 AM
---
There is a larger agenda here I believe.
That is the Cap and Trade bill which is on the immediate horizon.
Obama, Lieberman and others want desperately to have this passed before the November elections.
Once again this will be done it direct defiance of the opinoion of the majority of Americans, as was the Health Care bill.

Slowly but surely this President and Congress are pushing for Federal Control over all aspects of our lives, while trampling the Constitution.
The recent Federal Responses to Governor's Brewer and Jindal actions,are further evidence.
Posted by: Sean at June 24, 2010 11:33 AM
---
Makes one wonder if there is a conflict of interest at play. i.e. Obama cronies' investments in Petrobras, Nalco Chemical etc.
Posted by: Jim at June 24, 2010 01:06 PM
---
I agree so much with what all of you have said.
There sure is an agenda, and Soros is in there too with his pull on Obama and the Brazil investment.
Posted by: Wild Thing at June 24, 2010 11:16 PM
---