« An Unexpected Result for Some Census Takers: the Wrath of Irate Americans | Main | Report: Rahm Emanuel Expected to Quit »
June 21, 2010
Napolitano: Internet Monitoring Needed to Fight Homegrown Terrorism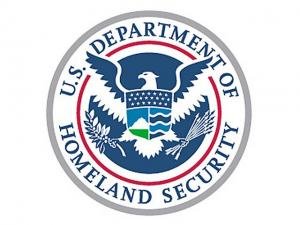 Napolitano: Internet Monitoring Needed to Fight Homegrown Terrorism

Fighting homegrown terrorism by monitoring Internet communications is a civil liberties trade-off the U.S. government must make to beef up national security, the nation's homeland security chief said Friday.
As terrorists increasingly recruit U.S. citizens, the government needs to constantly balance Americans' civil rights and privacy with the need to keep people safe, said Homeland Security Secretary Janet Napolitano.
But finding that balance has become more complex as homegrown terrorists have used the Internet to reach out to extremists abroad for inspiration and training. Those contacts have spurred a recent rash of U.S.-based terror plots and incidents.
"The First Amendment protects radical opinions, but we need the legal tools to do things like monitor the recruitment of terrorists via the Internet," Napolitano told a gathering of the American Constitution Society for Law and Policy.
Napolitano's comments suggest an effort by the Obama administration to reach out to its more liberal, Democratic constituencies to assuage fears that terrorist worries will lead to the erosion of civil rights.
The administration has faced a number of civil liberties and privacy challenges in recent months as it has tried to increase airport security by adding full-body scanners, or track suspected terrorists traveling into the United States from other countries.
"Her speech is sign of the maturing of the administration on this issue," said Stewart Baker, former undersecretary for policy with the Department of Homeland Security. "They now appreciate the risks and the trade-offs much more clearly than when they first arrived, and to their credit, they've adjusted their preconceptions."
Underscoring her comments are a number of recent terror attacks over the past year where legal U.S. residents such as Times Square bombing suspect Faisal Shahzad and accused Fort Hood, Texas, shooter Maj. Nidal Hasan, are believed to have been inspired by the Internet postings of violent Islamic extremists.
And the fact that these are U.S. citizens or legal residents raises many legal and constitutional questions.
Napolitano said it is wrong to believe that if security is embraced, liberty is sacrificed.
She added, "We can significantly advance security without having a deleterious impact on individual rights in most instances. At the same time, there are situations where trade-offs are inevitable."
As an example, she noted the struggle to use full-body scanners at airports caused worries that they would invade people's privacy.
The scanners are useful in identifying explosives or other nonmetal weapons that ordinary metal-detectors might miss -- such as the explosives that authorities said were successfully brought on board the Detroit-bound airliner on Christmas Day by Nigerian Umar Farouk Abdulmutallab. He is accused of trying to detonate a bomb hidden in his underwear, but the explosives failed, and only burned Abdulmutallab.
U.S. officials, said Napolitano, have worked to institute a number of restrictions on the scanners' use in order to minimize that. The scans cannot be saved or stored on the machines by the operator, and Transportation Security Agency workers can't have phones or cameras that could capture the scan when near the machine.

.
Bill Would Put DHS in Charge of All Civilian Computer Networks
New legislation expected to be introduced today would give the Homeland Security Department broad new authorities and powers over federal civilian networks.
The bill, however, does not include a "kill switch" for private sector networks, as widely reported previously.
The legislation, Protecting Cyberspace as a National Asset Act of 2010, sponsored by Sens. Joseph Lieberman (I-Conn.), Susan Collins (R-Maine) and Tom Carper (D-Del.), would move the responsibility of civilian agency cybersecurity to DHS from the Office of Management and Budget, according to a summary of the bill obtained by Federal News Radio.
The responsibility to develop, oversee and enforce IT security throughout the federal government would fall to a new office in DHS, the National Center for Cybersecurity and Communications. A director confirmed by the Senate would lead the NCCC.
.
Legislation that would put DHS in charge of civilian cybersecurity to get hearing
By Gautham Nagesh
06/13/10
Members of the Senate Homeland Security and Governmental Affairs Committee introduced a far-reaching cybersecurity bill on Thursday that would give the president new emergency authority over private networks.

"Under the bill, DHS's new National Center for Cybersecurity and Communications (NCCC) would be responsible for protecting against — and responding to — attacks on federal civilian networks as well as any private-sector assets deemed critical, a job that currently resides in the White House."

The bill also would allow the president to declare a national cyber-emergency. After notifying Congress, he could order immediate measures be taken to safeguard any critical assets.
.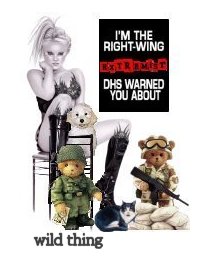 Wild Thing's comment......
Napolitano said it is wrong to believe that if security is embraced, liberty is sacrificed.
She added, "We can significantly advance security without having a deleterious impact on individual rights in most instances. At the same time, there are situations where trade-offs are inevitable."
I say BS. From the very founding of the nation it was understood:
Any society that would give up a little liberty to gain a little security will deserve neither and lose both. ~Ben Franklin
There is no illusion about what they attempt, and it is so against the grain for "We the People" that it will not stand. It will Not.

Can you imagine the noise that would have been heard if Bush had proposed such an idea?? They had their panties in a wad over the Patriot Act — and that was monitoring overseas sourced telephone transmissions (as I recall).

....Thank you Mark for sending this to me.

Mark
3rd Mar.Div. 1st Battalion 9th Marine Regiment
1/9 Marines aka The Walking Dead
VN 66-67


Posted by Wild Thing at June 21, 2010 07:49 AM
---
Comments
DHS seems to just grow and grow. More personnel and more powers. I cringed when Bush first announced it. Whether DHS has actually prevented another attack or not is questionable. It seems like all the attempted terrorist attacks have been thwarted either by our regular services(police, FBI, CIA), by citizens or by the bumbling of the terrorists themselves. I think DHS is just a big hiring entity.
Posted by: TomR, armed in Texas at June 21, 2010 10:10 AM
---
She added, "We can significantly advance security without having a deleterious impact on individual rights in most instances. At the same time, there are situations where trade-offs are inevitable."
So she's admitting we will sacrifice Liberty in this very statement....Also there are trade offs ??? i.e., Loss of Liberty. So Benjamin Franklin was Right.
These people are frightened to death over the Tea Parties, the American way frightens them to the point that we will be arrested for voicing an opinion.
We have had two actual Terrorists attacks and two or three not completed...None of these were sponsored by an American. They were bought and paid for by Islamic Muslims, but she's afraid of Americans.
Hey Nitwit, go after the Jihadi's and leave our Rights alone, you commie bastard you, ...Napolitano.
Posted by: Mark at June 21, 2010 11:49 AM
---
The tea party campaign to replace Joe Lieverman in 2012 started yesterday. He may be the best Democrat in the Seanate but his backing for this shows that he is not good enough.
Posted by: Avitar at June 21, 2010 01:42 PM
---
Ah, fighting homegrown terrorism... like Sara Palin, Rush Limbaugh and TEA Partiers.
Posted by: Anononymous at June 21, 2010 07:24 PM
---
Thanks everyone so much.
Tom I agree, it is such a double standard too. The left complained big time about the Patriot Act and now are silent about all this power over their lives from Obama and his administration.

Mark, ditto all you said, well said.
Avitar, thanks for sharing about that, I didn't know that.

Anononymous.yessss you nailed it. They hate those you mentioned and how they tell the truth.
Posted by: Wild Thing at June 22, 2010 12:34 AM
---