« AWESOME Dale Peterson for Alabama Ag Commissioner Latest Ad | Main | Obama Urging G20 Leaders to Continue to SPEND More! »
June 19, 2010
More Evidence: IHH Leader Urges Men to Throw Israelis Overboard 30 May2010

New footage from the Mavi Marmara was released by the Foreign Ministry on Friday afternoon, this time showing IHH head Bülent Yildirim inciting to violence against Israeli commandos hours before the encounter that claimed the lives of nine Turkish passengers.

.

In this footage, taken on board the Mavi Marmari on 30May2010, IHH leader Bulent Yildirim clearly instructs his followers to throw the Israeli commandos overboard when they land on the ship. His speech was made in Turkish and repeated in Arabic by a translator.

This shows the "peaceful" flotilla crew being instructed hours before the incident to throw the Israeli soldiers "into the sea, Allah willing."
"They are telling us: 'We will launch a military fleet, and the soldiers will board the ship!' If they board the ship we will throw them into the sea, Allah willing!"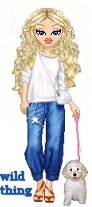 Wild Thing's comment......

But of course even with so much evidence showing the truth of what happened. They will still blame Israel.
Posted by Wild Thing at June 19, 2010 08:40 AM
---