« Pelosi Asks For Donations To Fend Off Potential GOP Investigations | Main | Obama Halts Sand Berm Dredging Gov. Jindal and Louisiana Parish Pres. Nungesser Pleads With President To Allow Work To Continue »
June 24, 2010
Mexican Drug Cartel Threatens Nogales, AZ Police Officers with Snipers
Mexican Drug Cartel Threatens Nogales, AZ Police Officers with Snipers

On the same day 15 Federales were gunned down in Mexico by drug cartel gunman, the cartel has threatened American police in Nogales, AZ with gunman and sniper attack if they again interfered in drug smuggling activity while off duty.
This follows an incident in early June when off-duty Nogales officers conducted a drug bust while off duty. Nogales police said they would not turn a blind eye to illegal activity when not on duty, but the threats are a new and menacing signal that Mexican-style murder and reprisals against law enforcement may be coming to America sooner than thought.

Gunmen kill 15 Mexican officers in 2 attacks

.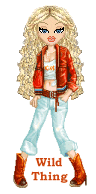 Wild Thing's comment........

The stench of weakness from Washington has not gone unnoticed. This is what happens when we "elect" a government that has no interest in securing its borders.

Remember when Calderon visited the White House Obama stated "We are not a nation defined by our borders."
Here is the Stand With Arizona website at Facebook.

Stand With Arizona (and Against Illegal Immigration)
They are also discussing it over at AR15.com. They do not like it at all either.
http://www.ar15.com/forums/topic.html?b=1&f=5&t=1056131

....Thank you Mark for sending this to me.

Mark
3rd Mar.Div. 1st Battalion 9th Marine Regiment
1/9 Marines aka The Walking Dead
VN 66-67


Posted by Wild Thing at June 24, 2010 01:47 AM
---
Comments
Illegal immigration and drug importation is an act of war by Mexico. There is no logical reason why our border should not be secured. Politicians, including our last x number of presidents, have treated illegal immigration too lightly. Cheap labor for business has been more important to them than border security. Eventually it will be up to local law enforcement and American individuals to stop this lawlessness unless we can get a president with real fortitude.
Posted by: TomR, armed in Texas at June 24, 2010 10:26 AM
---
The best way to take care of snipers is get your own sniper maybe a whole platoon of them, then take them bastards out.
If he signs an executive order, granting blankey Amnesty that will be the last straw. If we go to Mexico, and who in their right minds would want to go to mexico, you need a Passport, but Illegals don't need a passport. More double standards from the Omoron in the white house.
Posted by: Mark at June 24, 2010 11:21 AM
---
Mexico gets 20% of its GNP from the 10% of its population it sends here, while it jacks-up and toss back any Guatemalans who try to sneak across its border. Mexico is a corrupt, ineffectual hellhole, and its criminals need to learn the hard way to stay home and pick on their own. Screw amnesty and Mexico suing Arizona, neither Mexico nor its illegals pay taxes to nor give a crap about America beyond a free ride.
Posted by: Anonymous at June 24, 2010 03:30 PM
---
Thank you for the information.
Posted by: Wild Thing at June 24, 2010 11:18 PM
---