« Ginni Thomas Wife of SC Justice Clarence Thomas Says "We are in a Fight for our Country's Life" | Main | Super Tuesday Primaries Some Good, Some BAD and Some....God Help Us! »
June 09, 2010
Mark Levin on Rush Limbaugh's Wedding
Mark Levin on Rush Limbaugh's Wedding! And Hannity also has a great monologue concerning Rush's wedding on his show yesterday.
Mark Levin attended the Wedding and he commented on Elton John entertaining at the Reception.
Apparently, Elton was at the same Hotel in Hawaii when Rush had his heart issue. Elton heard about it and contacted Rush to see how he was doing.
Rush and Kathryn heard about Elton's concern and called him to thank him. Since then, they have been in contact with Elton and asked him if hew would perform at the Wedding. As Mark said, Elton took time during his performance to tell the guests that he was there because he valued building relationships, not tearing them down.
Mark said Elton was great and he enjoyed meeting him, as did many other guests. It was a celebration of family and friends and everyone including Elton had a great time.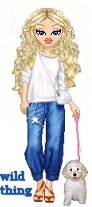 Wild Thing's comment........
I am glad Mark spoke about this, too many conservatives/republicans online at a few places I have seen are all upset that Rush had Elton John there. These people complaining would be the same type of people that when they have come to our home bashed Nicholas and I as well. Judgmental jerks that think they are perfect and live to complain about others that mean no harm to them in anyway. LOL Nick with Sean Connery playing football on their days off from one of the films they did together and we had to hear what a socialist he was or something. Or the photos of Hefner and I like I could control who owned Playboy modeling agency. hahaha You just have to say thank you for sharing to these complaints and know they won't be wanting to be friends.
Like Nicholas said, " if they walked in our place and saw some of the photos in the library of us with people we have worked with in showbiz they would throw a hissy fit....so screw them. "
I am happy for Rush and I want him to live a long healthy happy life.
Posted by Wild Thing at June 9, 2010 06:45 AM
---
Comments
Nick's right...screw em. Our past associations is what makes us what we are. I've seen the pictures of you and Nick on your web page and you both have a lot to be proud of. Those people who would throw a hissy fit...jealous.
Posted by: BobF at June 9, 2010 10:17 AM
---
I don't know about anyone else but one of my all time favorites is 'Daniel' By Elton John. The man is a talent. The song is incomplete, according to 'song facts', the last verse was chopped off here is the explanation:
The lyrics were written by Bernie Taupin, Elton's writing partner. When Elton wrote the music for it, he chopped off the last verse because he thought the song was already too long. This completely changed the meaning of the song, as the deleted verse explained that "Daniel" was a Vietnam Vet who returned home after the war, lost his eyesight, and decided to leave America and go to Spain. With the last verse chopped off, it became a fairly vague story of two brothers who part ways.
I always thought it was pretty clear what the song was about.
If you are in the Hospital and someone inquires about your health, I think that deserves a lot of credit and you first don't ask what his qualifications are before you accept the inquiry. Sounds pretty upfront to me.
Posted by: Mark at June 9, 2010 04:01 PM
---
BobF., thanks so much. I know Rush is tuff but sometimes anyone can be hurt and I hate when they have to pick on him about every single thing in his life.

Mark, I agree he is very talented. Great song you mentioned too. I never knew that happened regarding the song, thank you so much.
Posted by: Wild Thing at June 10, 2010 03:57 AM
---