« Grand Isle, Louisiana Residents Vent Their Feelings About America Hater and Failure Obama and Hero Jindal! | Main | OOH-RAH!!!!! Marines To Obama! »
June 20, 2010
Manhood Challenged Obama and His Trying To Weaken The Marine Corps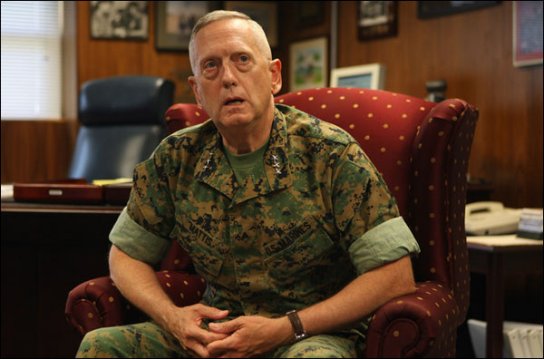 How The Obama Is Weakening the Marine Corps
When the first battle of Fallujah in April 2004 reached its climax and it appeared that the Marines and soldiers assaulting the city were close to securing the insurgent stronghold, General John Abizaid travelled to Anbar to order General James Mattis, commander of the 1st Marine Division, to stop the assault. Disingenuous news reports from Arab media outlets which painted the assault as a massacre of innocent civilians had caused an outcry in the international community and as a result the Bush administration and its Iraqi allies waivered in its support for the operation. Abizaid met Mattis in his command post outside the city, where he had been leading the battle from the front for weeks. Over three dozen soldiers, sailors, and Marines had died in the assault. Mattis's own command element had been attacked multiple times by this point and had suffered casualities. His uniform was soiled and dirty from the weeks of constant combat. When Abizaid (a four-star general in charge of CENTCOM) told Mattis (a two-star divisional commander) to stop the assault Mattis looked Abizaid in the eye and growled IF YOU ARE GOING TO TAKE VIENNA TAKE FUCKING VIENNA. Abizaid just nodded and Mattis stormed out of the room.
That story for me is the embodiment of General James Mattis, whom I think many Marines would agree is the greatest Marine general since Chesty Puller.

Mattis has been an infantry officer for close to forty years. He led a battalion in Desert Storm, led the first Marines into Afghanistan in 2001, and then commanded the legendary 1st Marine Division in the initial invasion of Iraq and when the division occupied Anbar province in 2004. He is credited with developing many of the counterinsurgency tactics that would eventually lead to victory in Iraq (the phrase "No better friend, no worse enemy" encapsulates his beliefs about counterinsurgency warfare and would become the 1st Marine Division's motto). He was also a constant advocate for the enlisted Marine, especially the grunts. He even advocated at one point giving special duty pay to squad leaders in infantry units, recognizing their extra burdens and responsibilities in the war in Iraq. Every Marine that I met who served with him in the 1st Marine Division spoke of him in only the highest terms. It was natural to assume that this fine infantry officer who had contributed so much to the Corps would be chosen to be its next commandant. He met all the standards that almost every previous commandant had established. He was an infantry officer, he had led men in combat, he had commanded everything from a rifle platoon to a Marine Expeditionary Force, and he even held important joint billets at places like Joint Forces Command. He is also unmarried and has absolutely nothing but the Marine Corps to devote his life to. However, the Obama administration did not think that this great Marine who has already had such a great impact on the Corps was worthy of its top job.

This quote from the AP sums up why Mattis was passed over for Commandant:
In choosing him, the Pentagon passed over Gen. James Mattis — an expert in counterinsurgency warfare but also expected to pose a stiffer challenge to proposed budget changes.
"This guy is a very blunt, clear thinker," Loren Thompson, a defense analyst who heads the Lexington Institute, said of Mattis. "He thinks big ideas and doesn't suffer fools."
Thompson said he thinks the Pentagon's decision to pick Amos to lead the Marines was a signal that it doesn't want push-back if some of the service's most cherished programs, like the Marine's Expeditionary Fighting Vehicle, are scaled back.
In Marine-speak: They wanted a bitch for Commandant. General James Amos is the type of general officer who doesn't rock the boat. He is an air-winger and most of his operational commands were of air-wing units. I am not saying Amos is a bad officer or general, but he can't hold a candle to Mattis and what he has accomplished.
Amos also doesn't have a problem with political correctness like Mattis does. As you can probably tell from the opening paragraph in this post, Mattis isn't afraid to tell it like it is. In 2005, Mattis got in trouble for saying this about the Taliban:
"You go into Afghanistan, you got guys who slap women around for five years because they didn't wear a veil. You know, guys like that ain't got no manhood left anyway. So it's a hell of a lot of fun to shoot them. Actually, it's a lot of fun to fight. You know, it's a hell of a hoot. It's fun to shoot some people. I'll be right upfront with you, I like brawling."
Of course many in the media blew a gasket over that and Mattis was forced to apologize. But you know what, 99 percent of the Marine Corps feels that way and so do most people in the Army, Navy, and Air Force. The media of course ignored some of the more insightful statements Mattis made about operation in Iraq and Afghanistan, particularly the lack of a coherent strategy in both those countries. A guy like Mattis however probably would offend the delicate sensibilities of a limp-wrist like Obama.
Mattis would also call bullshit on Robert Gates's plan to weaken the Marine Corps. Over the past several months, Gates has been attacking the Marine Corps plans to field a new amphibious assault vehicle (the EFV), the Joint Strike Fighter, and requests for new amphibious assault ships for the Navy. Gates has repeatedly said he doesn't forsee any forced-entry ampihibious operations in the future. However, Gates clearly is ignorant of the fact that almost every year that Marine Corps conducts real-world amphibious operations (Haiti anymore? How bout New Orleans?). Potential future operations in places like Somalia, Iran, or even North Korea clearly could require an ampihibious assault. Not to mention at the very least these ships provide a lift capacity to move massive amounts of equipment (not only for Marine Corps either) and not require a major port to unload it.
Gates's criticism of the Marine Corps is similar to President Truman's in the late 1940s', when that President tried to abolish the Corps altogether. The Corps won that battle with the help of its allies in Congress and because of strong general officers who were leading the Corps during that time. Gates and Obama clearly don't want accomplished general officers who aren't to afraid to speak their mind like General Mattis leading the Marine Corps. And sadly probably not the Army, Navy, or Air Force either.
.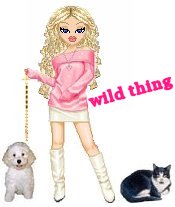 Wild Thing's comment........
I have always liked Chesty Puller and this write up is right, those quotes of Mattis remind me of Chesty.
Posted by Wild Thing at June 20, 2010 06:45 AM
---
Comments
When Chesty was promoted to CG 2nd Mar.Div. He had a problem with the neighboring town. J-Ville, or Jacksonville. They were in the habbit of ripping off the Marines on everything, from clothing from the Hong Kong tailor to restaruants.
After many complaints General Puller made the city of J-ville off limits, He shut it down. Marines wanting to go on Liberty were bussed to Wilmington instead. The City of Jacksonville went nuts Local congressmen and Senators, called and complained but to no avail. Chesty wouldn't relent.
Nobody was going to screw with his Marines and get away with it. This went on for about 3 weeks and the pressure from all over Washington and the Commandant Chesty finally had to relent but not before getting a deal from J-ville to stop screw over the Marines.
General Mattis reminds me very much of General Puller. Ideally, both would have made great commandants, but they were not politically correct and didn't believe in kissing ass to get the next star.
During the trial of S/sgt.McKeon, who was charged with murdering 6 recruits in the Ribbon Creek incident Chesty testafied in his behave and virtually save his bacon. General Puller said, "I would say that this night march was a deplorable accident.… I think from what I read in the papers yesterday … [Pate](General Randolf Pate was Commandant) regrets that this man was ever ordered tried by a general court-martial." What this says 90 % of the platoon did survive, which is about standard, that wasn't applauded just the unfortunate deaths.
Here General Puller and the Commandant stood behind Sgt. McKeon, you would not see that today, but because of public pressure the courtmartialed went forward. One of the most high profile cases of any service.
This is why, I think General Mattis would fit right in. This is why he was passed over for Commandant. This is done often these days they need useful idiots to agree with obama.
Posted by: Mark at June 20, 2010 09:02 AM
---
Good article. The obama administration, even more so than normal, will require yes men everywhere in govt. My hope is that we elect a real conservative in 2012 and make all these yes men unemployed. Maybe in 2 and 1/2 years their will be a commandants position for General Mattis.
Posted by: TomR, armed in Texas at June 20, 2010 10:30 AM
---
Sounds like an officer I would be glad to follow.
Posted by: Dave 18Zulu at June 20, 2010 02:28 PM
---
.... you mean Man Cub One?
Posted by: darthcrUSAderworldtour07 at June 20, 2010 05:53 PM
---
Mark, that was great, thank you soooo much!!!!
Tom, I hope and pray that happens.2012 will be so important to all of us and to America's survival.

Dave, good one.

Darth, heh heh yes, Obama is icky and very unmanly. hahaa
Posted by: Wild Thing at June 21, 2010 12:51 AM
---