« Charlie "Judas, Benedict Arnold" Crist by Colonel Bob Pappas, USMC, Retired | Main | Give U.S. Troops Time To Win, Generals Say »
June 19, 2010
LIAR Obama Breaks Promise To Arizona Gov. Jan Brewer, Hillary Clinton Says Obama To Sue AZ. Over SB1070

Governor Jan Brewer Learns of President's Directive to Sue Arizona via Ecuadorean Television Interview
PHOENIX

Governor Jan Brewer said she was stunned and angered to learn during an Ecuadorean television interview with Secretary of State Hillary Clinton that the Obama Administration had decided to sue Arizona over its recently passed anti-illegal immigration law, SB1070.
Secretary Clinton announced during the interview on June 8th that President Obama has directed the U.S. Justice Department to "bring a lawsuit against the Arizona law."

.
"This is no way to treat the people of Arizona," said Governor Brewer. "To learn of this lawsuit through an Ecuadorean interview with the Secretary of State is just outrageous. If our own government intends to sue our state to prevent illegal immigration enforcement, the least it can do is inform us before it informs the citizens of another nation."
Governor Brewer said, "I just visited with the President in the Oval Office about our differences over immigration policy, and the one firm understanding we had was that within two weeks he would provide details of his commitment to deploy National Guard troops to the border. While I am grateful that communications have taken place about a possible visit by Administration staff before the end of the month, there is not yet a confirmed date. More importantly, no information about additional troop and border security enhancements has been provided by the Obama Administration to the citizens of Arizona."
.
Arizona Governor Vows to Fight Any Federal Lawsuit Over Immigration Law
Arizona Gov. Jan Brewer expressed outrage Thursday over Secretary of State Hillary Clinton's comments that the Obama administration will sue over Arizona's controversial immigration law -- and Brewer said she's ready for a fight.
Clinton said in an interview with a TV station in Ecuador that the Obama administration "will be bringing" suit against Arizona for its immigration law, though the Justice Department for weeks has said that the issue is still under review.
"What a disappointment," Brewer told Fox News' Greta Van Susteren on Thursday, saying she was shocked the administration would make such an announcement on foreign TV without giving Arizona officials the news first. Her office hadn't heard from the administration as of Thursday evening.
"We are not going to back away from this issue," Brewer said. "We are going to pursue it, we're going to be very aggressive," Brewer said. "We'll meet them in court ... And we will win."
She added: "The population of America agrees with Arizona."

.
Last night Greta talked to Gov. Brewer on the phone while she was doing her show.
Obama: We'll get back to you within 2 weeks.
Greta: Have you heard anything from the President?

Governor Brewer: "We've not heard a word"...

2 Republican Governors, Brewer and Jindal, that have states in absolute crisis keep getting snubbed by a President who promised to end the bitter partisan divide

Greta: "He made some promises about deploying the National Guard...Have you heard anything today?"
Brewer: "We have not and you know, I was so hopeful, I was so hopeful that today that during the early hours we would hear from the Obama Administration but unfortunately it is night and we've not heard a word on what they are gonna deploy or how many troops we're going to get and I am really disappointed, what can I say, you know you make a commitment, people there with us, we all heard the same thing, 2 weeks...This is unacceptable, unacceptable"

.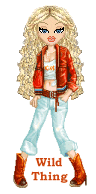 Wild Thing's comment........

Poll after poll have conclusively demonstrated overwhelming support for Arizona's immigration law by a majority
of Americans. But the administration is not concerned with what Americans want only with what illegal immigrants want.
The Arizona law simply enforces Federal immigration statutes.

Obama and his people will be the number one top LAW breakers in our country.
Posted by Wild Thing at June 19, 2010 08:48 AM
---
Comments
This is going to be fun to watch, seeing that the Arizona Law is merely an enhancement of the Federal Statute.
I'm interested to see how the Federal Govt. chooses to procecute this, without getting egg on their face.
The Attorney General of Az., refuses to get involved with this, because he doesn't agree with the law.
The fact that he is running for Gov. vs. Brewer, may have something to do with it. YA THINK?
Which brings up another question. How can an elected official, who is sworn do what is required of him, refuse to act accordingly.
Lots of drama in this one. Stay tuned.
Posted by: Sean at June 19, 2010 10:47 AM
---
This story is a jaw-dropper! Wow! How much more stupid can this jerk get??
Posted by: jan at June 19, 2010 05:41 PM
---
Yeah obama's as good as his word, just ask him about taxes...Now all of Arizona knows too. Instead of sending the troops he's sending a lawsuit. What a man, gutless bastard.
Posted by: Mark at June 19, 2010 09:15 PM
---