« Great RNC Ad ~ "Obama's Chicago Network " | Main | Obama's Secretary of Labor Hilda Solis Will Now Sue U.S. Companies To Get Minimum Wage For Illegal Aliens!!! »
June 22, 2010
Kagan, Obama's Radical Mominee to the Supreme Court: " Bork hearings were the best thing that ever happened to Constitutional Democracy."
From her speech at Case Western Reserve, 1997: "And I, like Professor Toulouse, I loved what happened in the Bork hearings. I wrote a review of Stephen Carter's book recently where I said, "no, he has it all wrong. The Bork hearings were great, the Bork hearings were educational. The Bork hearings were the best thing that ever happened to Constitutional Democracy." So, I share that view with Professor Toulouse."
In 1987, Judge Robert Bork was nominated to the Supreme Court by President Ronald Reagan, but the Senate rejected his nomination.
, Robert Bork announced that he would publicly oppose Kagan for the Supreme Court.

Bork to publicly oppose Kagan for Supreme Court
Supreme Court nominee Robert Bork is joining anti-abortion activists to publicly oppose confirming Elena Kagan as a justice.
Bork plans to detail his criticisms of Kagan during a Wednesday news conference organized by Americans United for Life. The group calls itself the country's first national pro-life organization, and brands Kagan a pro-abortion activist.
Bork was nominated in 1987 by then-President Ronald Reagan to serve on the high court, but the Senate rejected him after an intensely partisan debate.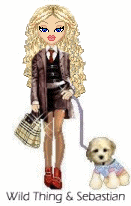 Wild Thing's comment.......
Good grief! The Bork hearings were a witch hunt against arguably the greatest legal minds! Robert Bork is, quite possibly, the most brilliant Constitutional legal mind this side of Antonin Scalia. The country would've been a better place if he were on the high court alongside Roberts, Alito, Scalia and Thomas. We'd never lose.
Posted by Wild Thing at June 22, 2010 05:50 AM
---
Comments
Roberts, Alito, Scalia, Thomas, and Bork on the bench would ensure the Republic as defined by the Constitution is safe.
Posted by: BobF at June 22, 2010 09:37 AM
---
Hopefully Kagan gets kicked out the door. Too many leftist looney-tunes already. don't need one more.
Bork would have been ideally suited for the Court, Kennedy and all of his lies helped nix his nomination.
Posted by: Mark at June 22, 2010 11:21 AM
---
BobF., just reading that makes me smile. It would be wonderful.
Mark, I agree, too many!!
Posted by: Wild Thing at June 23, 2010 03:06 AM
---