« Wake UP Obama Voters Obama Hates YOU and America ~ Obama Does Boxer Fund Raiser Instead of Gulf Memorial Service | Main | Rabbi Who Exposed Thomas Gets Death Threats »
June 12, 2010
" I can't suck it up with a straw," Obama says of Gulf Oil Spill

Obama told Louisiana residents battling against the Gulf oil spill that he couldn't "suck it up with a straw" during his recent visit to the region, it emerged Friday.
The president's previously unseen comments were posted in a video on the White House website.
"Even though I'm president of the United States, my power is not limitless," he told residents from Grand Isle as they sat round a table together.
"So I can't dive down there and plug the hole. I can't suck it up with a straw."
"All I can do," Obama continued. "Is make sure that I put honest, hard-working smart people in place to implement this thing."
"I will do everything in my power to do right by you guys. And everybody along the coast."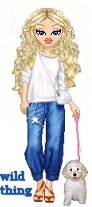 Wild Thing's comment........
Sucking is something he excels at.

Posted by Wild Thing at June 12, 2010 05:55 AM
---
Comments
Do you think Obama's lack of response and actions to the oil spill in the Gulf may be due to the Gulf states having Republican Governors?
Posted by: BobF at June 12, 2010 09:45 AM
---
"I can't suck it up with a straw"
Why not" He's sucked as president for almost a year and a half.
Posted by: Bob A at June 12, 2010 10:36 AM
---
obama needs to get the hell out of the way. He and his radical infested administration are only proficient at screwing up the economy and bowing to our enemies.
Posted by: TomR at June 12, 2010 11:22 AM
---
Sounds like king obama is getting testy with the peasants.
Posted by: MrHappy at June 12, 2010 11:27 AM
---
Arrogance. He can't suck it up with a straw ? Also, he's saying.' What do you want me to do, I've blamed everybody I can think of'.
This is off his radar, he hasn't a clue. First of all he said he would get the most honest people, he doesn't know any honest people so how would he even be able to recognise them if he did fine any.
Second if he's really concerned, there are Oil Men all over the country, is ideology standing in the way from him finding the best to deal with this. He's a liar, this problem he couldn't care less about.
Posted by: Mark at June 12, 2010 11:58 AM
---
With every passing day we see how incredibly incompetent this Fraud and his Administration are in handling, not just this crisis, but any crisis.
His total lack of experience in leadership at any level, is becoming more and more evident as time passes.
He relies on advisors(syncophants), who were put in place, due to favoritism, rather than actual abilities.
Obama has had but one agenda from the get go. To turn the United States into just another Third World Country.

Anything that diverts from this quest, as this Oil Spill, and other previous Crisis situations, are at first ignored, and then when the pressure to act becomes too great, we see that this Administration is very adept at shirking their responsibilities and passing the blame off to others, and nothing more.
Posted by: Sean at June 12, 2010 12:14 PM
---
I think his response is always me. wait. me. wait. squander time and they may go away. party. wait...country last (if any is left of it!). Thus because the gulf coast region DOES have -R leaders he can't stand it and just stays out of the kitchen. He is truly following a scorched earth policy and will do nothing to prevent this downward spiral. We need to push him to the side and work around this "cow on the line." Fool me once...fool me twice..
Posted by: jan at June 12, 2010 02:35 PM
---
I think Obama is glad this happened. He really wants to shut down drilling at least for our country, he is all for his friend Soros and Brazile to do it.
I agree about his goal. He really wants us to be a poor nation and dependent on big government and similar to Hugos' and other third world countries.
I agree too it is all about obama he is really filled with himself.
Posted by: Wild Thing at June 13, 2010 12:38 AM
---