« John Boehner to Bush-Bashing Beatle: Apologize! And Karl Rove on IDIOT Beatle McCartney! | Main | Terror Suspects Arrested at JFK »
June 06, 2010
Hamas Supporter Obama Says Gaza Blockade Unsustainable ~ Hello Helen Thomas and Arafat Happy Now?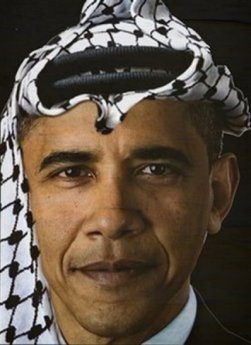 Obama now siding with Hamas over Israel. Despite the documented ambush on the Israeli soldiers this week by radical Islamists in the Mediterranean, the White House is pressuring Israel to end its blockade of Gaza essentially undermining Israel's last wall of defense against the Islamic killers of Hamas.
Obama refused to side with Israel after the attack and told Prime Minister Netanyahu to go back to Israel out of concern that the Israeli Prime Minister would use the White House as his backdrop while discussing the flotilla ambush.
The White House said on Friday Israel's blockade of the Gaza Strip was unsustainable and urged a Gaza aid vessel sent by pro-Palestinian activists to divert to an Israeli port to reduce the risk of violence.
"We are working urgently with Israel, the Palestinian Authority, and other international partners to develop new procedures for delivering more goods and assistance to Gaza," said Mike Hammer, spokesman for the White House National Security Council.
"The current arrangements are unsustainable and must be changed. For now, we call on all parties to join us in encouraging responsible decisions by all sides to avoid any unnecessary confrontations," Hammer said in a statement.
Israel was preparing to intercept the Irish-owned ship the Rachel Corrie, bound for Gaza with aid and activists, after its naval operation on Monday in which nine Turkish activists were killed on another ship when it was boarded by Israeli forces.
.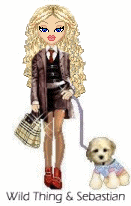 Wild Thing's comment........
Obama is on the side of those who hate Israel and the Jews.
Unsustainable?!? By who's account? I think it's working just fine thank you – and the IDF doesn't appear to be the least bit over-extended. So what makes it unsustainable? The opinion of anti-semites the world over? Let them pound sand.
Barack Obama is is unsustainable and needs to be evicted from a power position.
Who does he think he is telling a sovereign country how to protect itself.
He isnt King of the world—————yet.

....Thank you Mark for sending this to me.


Mark
3rd Mar.Div. 1st Battalion 9th Marine Regiment
1/9 Marines aka The Walking Dead
VN 66-67


Posted by Wild Thing at June 6, 2010 05:49 AM
---
Comments
I wish that that worthless hag Thomas would drop dead already, she's polluting our air with her CO2 output.
Posted by: cuchieddie(Enemy of the State) at June 6, 2010 07:17 PM
---