« Singer Trace Adkins on Obama's Drilling Moratorium | Main | Manhood Challenged Obama and His Trying To Weaken The Marine Corps »
June 20, 2010
Grand Isle, Louisiana Residents Vent Their Feelings About America Hater and Failure Obama and Hero Jindal!
Grand Isle, Louisiana residents vent their feelings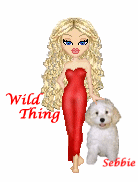 Wild Thing's comment...........
It would be great if some of these people would send their signs to the WH, fill up the Obama oval office with thousands of angry signs.
Posted by Wild Thing at June 20, 2010 06:40 AM
---
Comments
Good folks those Cajuns. Very independent. I hope their coastline is not ruined.
Except for Crist, the Gulf Coast states governors are some of the best and most conservative governors around. Because they are all Republicans could be a reason why obama was not quick to react to the oil rig disaster. Bobby Jindal is certainly a potential candidate for higher office.
Posted by: TomR, armed in Texas at June 20, 2010 10:39 AM
---
Cajuns are a hardy bunch of good folks. They will remember obama's non response to this disaster and in 2012 obama will only get votes from New Orleans. The rest of the state will be solid Repub.
Posted by: TomR, armed in Texas at June 20, 2010 10:47 AM
---
Obama made his big appearence last week and a speech to cap it off. And then nothing, just like before. He's done nothing but look for people to blame. He may think is helps him, and thats what this is all about, obama, but the oil is still gushing out. So for all his hot air, absolutely nothing has gotten any better and the problem is still there.
He sucked 20 billion from BP but why aren't the governors of the coast states not handling that money. Instead of the White House?
Posted by: Mark at June 20, 2010 02:12 PM
---
Tom and Mark, thank you so much.
I agree too that the money should be handled by the coast States and not Obama and his thieves.
Posted by: Wild Thing at June 21, 2010 12:54 AM
---
Posted by: Wild Thing at June 24, 2010 05:02 PM
---