« Why is Obama Handing out Millions of Dollars to Terrorists? by Patrick Brown | Main | Wake UP Obama Voters Obama Hates YOU and America ~ Obama Does Boxer Fund Raiser Instead of Gulf Memorial Service »
June 12, 2010
Gibbs Asked About Obama Social Security Number

White House Press Secretary Robert Gibbs being asked about President Obama's Social Security Number by Worldnet Daily reporter Lester Kinsolving. It is interesting to note that Gibbs himself then raised the issue of Obama's "birth certificate" with Kinsolving, rather than answering the "Social Security Number" question.
Since the Social Security question is related to a belief by some that Obama was not born in the United States, Gibbs asked Kinsolving if he thought the President was born in the United States, and he said "I don't know." It was a bizarre exchange for a White House that attacks everyone for questioning the President's "birth certificate," to have the White House Press Secretary be the one to actually utter the words "birth certificate."
Gibbs sidesteps Obama's Social Security Number
Asked about affidavits that president's ID was assigned to Connecticut address

The White House apparently isn't going to be answering questions about a mystery uncovered by private investigators, who, working independently, found that President Obama is using a Social Security number set aside for applicants in Connecticut, while there is no record he ever had a mailing address there.
WND previously reported the investigators discovered that the number was issued between 1977 and 1979 – while Obama's employment reportedly dates back to 1975 at a Baskin-Robbins ice-cream shop in Oahu, Hawaii.
The questions were raised by affidavits filed separately in a presidential eligibility lawsuit in the U.S. District Court of the District of Columbia by Ohio licensed private investigator Susan Daniels and Colorado private investigator John N. Sampson.
The investigators believe Obama needs to explain why he is using a Social Security number reserved for Connecticut applicants that was issued at a date later than he is known to have held employment.
Robert Siciliano, president and CEO of IDTheftSecurity.com and a nationally recognized expert on identity theft, agrees the Social Security number should be questioned.
"I know Social Security numbers have been issued to people in states where they don't live, but there's usually a good reason the person applied for a Social Security number in a different state," Siciliano told WND for its earlier report.
WND asked Siciliano whether he thought the question was one the White House should answer.
"Yes," he replied. "In the case of President Obama, I really don't know what the good reason would be that he has a Social Security number issued in Connecticut when we know he was a resident of Hawaii."
Siciliano is a frequent expert guest on identify theft on cable-television networks, including CNN, CNBC and the Fox News Channel.
WND reported Daniels and Sampson each used a different database showing Obama is using a Social Security number beginning with 042.
WND has further confirmed that the Social Security number in question links to Obama in the online records maintained by the Selective Service System. Inserting the Social Security number, his birth date and his last name produces a valid Selective Service number.
To verify the number was issued by the Social Security Administration for applicants in Connecticut, Daniels used a Social Security number verification database. She found that the numbers immediately before and immediately after Obama's were issued to Connecticut applicants between the years 1977 and 1979.
"There is obviously a case of fraud going on here," Daniels maintained. "In 15 years of having a private investigator's license in Ohio, I've never seen the Social Security Administration make a mistake of issuing a Connecticut Social Security number to a person who lived in Hawaii. There is no family connection that would appear to explain the anomaly."
There is no indication in the limited background documentation released by the Obama 2008 presidential campaign or by the White House to establish that Obama ever lived in Connecticut.
Nor is there any suggestion in Obama's autobiography, "Dreams From My Father," that he ever had a Connecticut address.
Also, nothing can be found in the public record that indicates Obama visited Connecticut during his high-school years.
Continue HERE for the rest of the article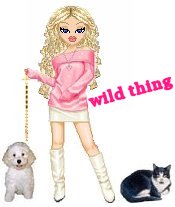 Wild Thing's comment........
This was a good exchange Gibbs goes mum as a bum.
Posted by Wild Thing at June 12, 2010 05:49 AM
---
Comments
Its just great watching Gibbs dance around a question he has no answer to. Gibbs is a schlep like the rest of the obama low life bottom feeders.
As General Vallely said, he's not a birther but this question has never been addressed properly and obama has spent Millions covering up something.
Posted by: Mark at June 12, 2010 12:42 PM
---
Barry seems kind of young to have a soc that was issued in 1890. Anything to the story that he, or some with the same name, has up to 37 different numbers?
Posted by: Dave 18Zulu at June 12, 2010 01:18 PM
---
Mark, haha it sure is, he stuttered and the whole thing.
Dave, good point, I posted just a little about it before but it is not have that much information at the time. Good question Dave.
Posted by: Wild Thing at June 13, 2010 12:46 AM
---