« Dad's Rootbeer Was One Of The Sponsors for Indy 500 and Has Also Been To Vietnam | Main | Flotilla Passenger: "I Want to Be a Shahid (Martyr)" »
June 03, 2010
From The IDF: Global Jihad links on flotilla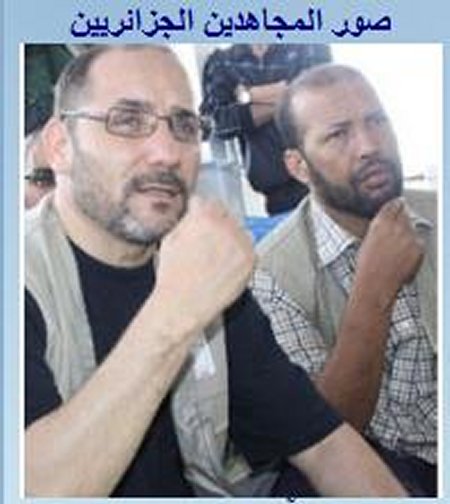 Photo of flotilla participants

Despite the fact that the world has now seen video after video of radical Islamists attacking Israeli soldiers with pipes, metal rods. chairs and knives as they boarded the Mavi Marmara, the Obama Admnistration refuses to support Israel. On Tuesday , Obama Administration condemned Israel and sided with the Gaza Flotilla.
Assistant Secretary of State P.J. Crowley and the Obama White House refuse to stand with Israel.
The Arab Media reported that several of the flotilla participants were writing wills, preparing for martyrdom, and determined to reach Gaza or die. ( source )

.
IDF: Global Jihad links on flotilla
Fifty 'Mavi Marmara' passengers tied to global jihad network
Dozens of passengers who were aboard the Mavi Marmara Turkish passenger ship are suspected of having connections with global jihad-affiliated terrorist organizations, defense officials said on Tuesday, amid growing concerns that Turkish warships would accompany a future flotilla to the Gaza Strip.
According to the defense officials, the IDF has identified about 50 passengers on the ship who could have terrorist connections with global jihad-affiliated groups.
During its searches of the Mavi Marmara on Tuesday, the military also discovered a cache of bulletproof vests and night-vision goggles, as well as gas masks. On Monday morning, at least nine foreign activists were killed during the navy's takeover of the Mavi Marmara, which was trying to break Israel's blockade of the Gaza Strip.
The group of over 50 passengers with possible terror connections have refused to identify themselves and were not carrying passports. Many of them were carrying envelopes packed with thousands of dollars in cash.
The military is working to identify the passengers and is looking into the possibility that some of them have been involved in terror attacks. Some of them are apparently known Islamic extremists.
"This is the group that was behind the violent lynch against the naval commandos," a defense official said. "They came on board the ship prepared and after they had trained for the expected navy takeover."
Late Tuesday, there were reports that Issam al-Budur, Jordan's consul in Israel, reached an agreement with Israel according to which another group of 124 detained flotilla activists would be taken by bus to Jordan and sent from there to their home countries. The detainees are Jordanian, Mauritanian, Moroccan, Kuwaiti, Pakistani, Indonesian and Syrian.
Meanwhile Tuesday, Turkish Prime Minister Recep Tayyip Erdogan warned Israel not to test Ankara's patience.
"Turkey's hostility is as strong as its friendship is valuable," he said. "Israel in no way can legitimize this murder, it cannot wash its hand of this blood."
This comment, officials said, could signify a change in Turkish military posture in the event that another flotilla is dispatched to the Gaza Strip. One official said that the chances that Turkey would send navy ships were slim – due to its membership in NATO – but that the issue was of great concern.
"This is a definite possibility that we need to prepare for," a senior defense official said.
The flotilla that arrived late on Sunday night comprised six ships, and another two ships, including the Rachel Corrie, are expected to attempt to enter Israeli waters in the coming days.
Greta Berlin of the Free Gaza Movement, which organized the flotilla, said that two vessels, one a cargo ship and another carrying about three dozen passengers, would arrive in the region late this week or early next week.
"This initiative is not going to stop," she said from the group's base in Cyprus. "We think eventually Israel will get some kind of common sense. They're going to have to stop the blockade of Gaza, and one of the ways to do this is for us to continue to send the boats."
Irish Prime Minister Brian Cowen described the Rachel Corrie as Irish-owned and said it should be allowed to finish its mission, according to Reuters. The ship was carrying 15 activists, including a northern Irish Nobel Peace laureate.
"The government has formally requested the Israeli government to allow the Irish-owned ship... to be allowed to complete its journey unimpeded and discharge its humanitarian cargo in Gaza," Cowen told members of parliament in Dublin.
Navy sources said that the ships sailing toward Gaza would be intercepted the same way the flotilla was stopped on Monday morning, although it had yet to be decided if the operation would be carried out by Shayetet 13, the navy's commando unit.
"We are tracking the ships and are under orders to stop them," a top navy officer said.
According to the sources, in a future operation, the navy would use more force.
"We boarded the ship [the Mavi Marmara] and were attacked as if it were a war," one officer said. "That will mean that we will have to come prepared in the future as if it were a war."
.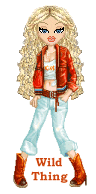 Wild Thing's comment.......
The worldwide bias is amazing. None of the major news outlets seems to mention that the flotilla ships were repeatedly contacted and told to head for Ashdod, where their cargo would be inspected and transported to Gaza. They don't mention that the ships failed to respond against multiple warnings. What would they prefer Israel do sheesh!!!

Israel has nothing to lose - no matter what they do, their enemies will condemn them. They might as well protect themselves.

....Thank you Mark for sending this to me.


Mark
3rd Mar.Div. 1st Battalion 9th Marine Regiment
1/9 Marines aka The Walking Dead
VN 66-67


Posted by Wild Thing at June 3, 2010 07:49 AM
---
Comments
It's like pin-headed school teachers punishing a kid for defending himself when he gets attacked by a bully because "all violence is wrong."
Posted by: Anonymous at June 3, 2010 02:02 PM
---
Are these people on drugs Look at their eyes. It looks like they are on 'downers'.
Posted by: Mark at June 3, 2010 02:17 PM
---
Anonymous, well said, thanks.
Mark, good call, looking at it again they really do look like that.
Posted by: Wild Thing at June 3, 2010 11:30 PM
---