« Toon Time | Main | Move America Forward's Third Annual Troopathon »
June 28, 2010
Durbin Asks Obama To Appoint Carp Czar

I typed Carp into YouTube and this video above was at the top of the list. ~ Wild Thing
Durbin asks Obama to appoint carp czar

As concerns mount about the presence of Asian carp near Lake Michigan, U.S. Sen. Dick Durbin today urged President Obama to appoint a carp czar to oversee efforts to keep the invasive species out of the Great Lakes.
"We need to have one person who coordinates the efforts of the federal, state and local agencies that are doing everything they can to keep the Asian carp out of Lake Michigan," Durbin said during a news conference at the Shedd Aquarium. "We believe it's absolutely essential."
Durbin was responding to the discovery of a bighead carp, a variety of Asian carp, during routine sampling this week in Lake Calumet, just six miles from Lake Michigan. Standing beside environmental advocates who have championed closing Chicago-area locks as a way to prevent carp from entering Lake Michigan, Durbin called the finding a possible "game changer" and said "we have to take it very seriously."
Durbin said scientists will try to determine where the carp came from, whether it was likely dumped there or whether it reached the lake by swimming up the Chicago water system. That's a critical question as biologists try to figure out how many Asian carp may be lurking below the water's surface.
Durbin said he plans to introduce a bill next week that will ask the U.S. Army Corps of Engineers to look at "hydrologic separation" between the Great Lakes and the Mississippi River, a potentially massive engineering feat that would require severing the 100-year-old, man-made shipping corridors that now link the two waterways. Durbin expects the Army Corps to deliver its report within 18 months.
"This isn't just a matter of the Asian carp, but any other invasive species that would find its way up the Mississippi and Illinois rivers into our Great Lakes ecosystem," Durbin said.
.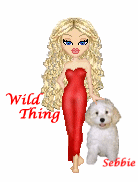 Wild Thing's comment........
I have lost count how many Czars there are now.
Besides Obama has already appointed one of his marxist buddies to the position of great lakes czar. He gave Cameron Davis a title and 20 billion dollars and we haven't heard from him since.
Obama names Chicago environmentalist as Great Lakes czar Cameron Davis heads the Alliance for the Great Lakes
Obama has named Cameron Davis, president of a Chicago environmentalist group, to oversee the administration's initiative to clean up the Great Lakes.
Davis is president of the Alliance for the Great Lakes, one of the organizations that has lobbied for implementation of a restoration program expected to cost more than $20 billion.
So why does there have to be a second one, that is paying for the same thing twice.

....Thank you Mark for sending this to me.


Mark
3rd Mar.Div. 1st Battalion 9th Marine Regiment
1/9 Marines aka The Walking Dead
VN 66-67


Posted by Wild Thing at June 28, 2010 05:40 AM
---
Comments
Those Asian carp increase almost as fast as our national debt.
Posted by: TomR, armed in Texas at June 28, 2010 11:06 AM
---
And while he's at appoint an Oil czar to prevents leaks in the Gulf, be about as productive as the Carp Czar.
Do the democrats know how to waste money or What?
Posted by: Mark at June 28, 2010 11:59 AM
---
I nominate O'Vomit as the Czar of Excrement.
Posted by: Eddie (A libs worst nightmare) at June 28, 2010 01:40 PM
---
They even think they can regulate 'fish' these people's ambitions are beyond bounds. They are so full of themselves they stink.
Posted by: Mark at June 28, 2010 06:18 PM
---
"and we haven't heard from him since." Classic. You made my day.
Are we sure they have spelled 'carp' correctly? Maybe it's all a big misunderstanding :)
Posted by: Jim at June 28, 2010 08:42 PM
---
You think its a 'Typo' Jim, hehehehehehe.
Posted by: Mark at June 28, 2010 10:11 PM
---
Jim and Mark. hahahahahahahhaaa
Posted by: Wild Thing at June 29, 2010 01:15 AM
---