« Democrats In Senate Reject Move to Block Greenhouse Gas Regs | Main | REP. Ted Poe Republican Texas on OBAMA's Mandatory Use of CFL Light Bulbs »
June 12, 2010
Despicable On So Many Levels Gov. Charlie Crist Vetoes Abortion Bill
The Republican Party of Florida releases a new ad exposing Charlie Crist for his numerous flip-flops.
.
As he positions himself to the center in the U.S. Senate race, Gov. Charlie Crist on Friday vetoed a measure requiring most women to pay for an ultrasound and hear a description of the fetus before they can have an abortion.
"This bill places an inappropriate burden on woman seeking to terminate a pregnancy," Crist said in his veto message.
Anti-abortion advocates and Crist's Republican critics in the Legislature immediately pounced on the decision. John Stemberger, head of the Florida Family Policy Council, called the veto "profoundly disappointing" and said it's now "crystal clear that he's pro-abortion."
Crist's move marks the third veto of a high-priority bill passed by the GOP-controlled Legislature. While lawmakers were still in session and he was still a Republican, Crist vetoed a campaign finance bill that he said would reinstate legislative "slush funds." He also vetoed a controversial teacher tenure bill that earned him wide acclaim among educators.
"Individuals hold strong personal views on the issue of life, as do I," Crist wrote. "However, personal views should not result in laws that unwisely expand the role of government and coerce people to obtain medical tests or procedures that are not medically necessary."
The other major candidates in the Senate race — though on opposite sides of the issue — harshly criticized Crist for the veto. Republican Marco Rubio noted that Crist has recently removed the "pro-life/family" section of his website.
.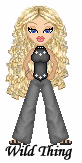 Wild Thing's comment.......
I really really don't like this guy. He would sell his soul to Satan if Satan wanted it.
Posted by Wild Thing at June 12, 2010 05:40 AM
---
Comments
Crist would throw his own mother under the bus if it would further his political career. He's underhanded and untrustworthy to the point where even the Democrats don't want him.
Posted by: BobF at June 12, 2010 09:54 AM
---
This is despicable. I always thought that there should be something like this before the mother is allowed to have an abortion, at least they'd know up front what/who they were killing. The more anonymous they make it the easier it is for someone to have an abortion, this is how Planned Parenthood likes it.
Their story used to be until the first 3 months (it)the baby is nothing more that a fish, this was a lie then and it still is.
How have we allowed ourselves to sink so low?
Posted by: Mark at June 12, 2010 07:37 PM
---
Crist is going RINO-leftist-suck-up in 2010 when that's going to be political suicide with the voters... basic failure of sense in terms of electability, just by itself. Look what it did for Arlen Spector.
Posted by: Anonymous at June 12, 2010 11:38 PM
---