« Illegal Alien Legal Challenge | Main | Prime Minister Netanyahu's Response To U.N. and Obama "We will never apologize for defending ourselves" »
June 03, 2010
Congressional Candidate Marine Corp Veteran, Rick Barber Forces a Run Off!
His opponent is a RINO!

On June 1st, after being outspent 7 to 1, Marine Corp Veteran Rick barber forces a Run off! 1 by the establishment-GOP's chosen candidate .....Marine Corps veteran and tea party candidate Rick Barber forced a runoff election for the 2nd District's Republican nomination.


"This experience has been thrilling, overwhelming, exhilarating, but, most of all, humbling," said Rick Barber after learning that his campaign was going to be extended until July 13th.
"When I entered this race, nearly all of the pundits were saying that I had no chance. To force a runoff with an opponent who had national endorsements behind her is just amazing."
Rick Barber has never run for elected office before. In 2009, he became a prominent tea party leader in Montgomery and the surrounding areas. He held tea party events at his place of business, spoke at several rallies, marched on Washington on 9/12, and even campaigned for Scott Brown in January to help the Massachusetts Senator win the 41st filibuster vote for the GOP.
"Throughout the campaign, we've been broke," added Barber. "There were moments when we thought we couldn't continue for another week, but around every corner there's been a miracle. Tonight was just the latest and greatest miracle."
The Rick Barber for Congress campaign now has six weeks to turn the tide in district 2 away from the handpicked GOP favorite Martha Roby who has spent more than $500,000 thus far in her bid to take the nomination.
"We're not intimidated by Martha's money," said Barber.
"Our message has been the strength of our campaign from the start. We believe in limited government, lower taxes, the right to life and the US Constitution."
"We're not planning on deviating from a winning message."
The runoff election will be held on July 13th, but, for the moment, the Barber campaign is enjoying its accomplishment. Being outspent 7 – 1, Rick Barber managed to force a runoff.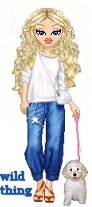 Wild Thing's comment.........

I LOVE his hard hitting ad!!!

Rick Barber is a Republican candidate for Alabama's Second Congressional District (southeast corner of the state).
Rick Barber at Facebook
This November, We The People must take America back!!!

....Thank you Mark for sending this to me.

Mark
3rd Mar.Div. 1st Battalion 9th Marine Regiment
1/9 Marines aka The Walking Dead
VN 66-67


Posted by Wild Thing at June 3, 2010 07:45 AM
---
Comments
Great ad! Straight forward talk....He's one to keep an eye on for sure!
Posted by: jan at June 3, 2010 08:32 AM
---
Isn't it a shame that for true conservatives, one of their greatest foes is the Republican establishment. Go Rick!
Posted by: TomR at June 3, 2010 10:22 AM
---
well the republican party is either going along or they will fall by the way side. Rick Barber has a message where the other guy funneled all the money is wasting time fighting an American who will lead us out of the wilderness. Where are the republicans sending the wrong message.
Clearly Rick Barber is the Republican but no the asswipes at the RNC in all of their RINO wisdom stilll wants to put a liberal republican in congress just to give obama another vote.
I haven't looked at the numbers but they got to be close if there is a runoff. And he's been outspent 7-1. Any normal person would get the message, but not the RNC.
Posted by: Mark at June 3, 2010 11:30 AM
---
I agree with all of you so much. We have the RNC that is mow the enemy of our own conservatives running for office. This is insane.
Posted by: Wild Thing at June 3, 2010 11:39 PM
---