« Jew HATER Helen Thomas Gets Dropped By Agency ~ Good! | Main | Investigation Reveals Possible Criminal Activity Connecting Obama to BP Oil Spill »
June 07, 2010
Congratulations Rush and Kathryn ! ~ Limbaugh Heads Down the Aisle!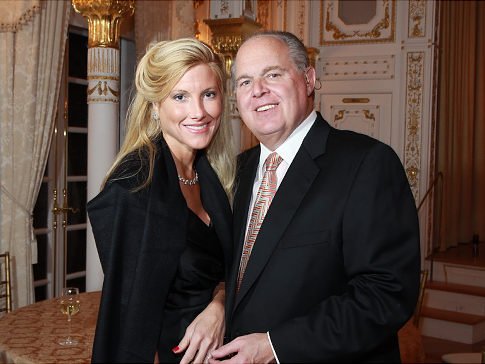 It was a lavish Hawaiian-themed wedding bash headlined by none-other-than Sir Elton John Saturday in Florida.
He made a plea for privacy in an e-mail statement to the Post.
"We try to live our lives as normal people. We do not seek media attention.We do not want it, especially for this," he wrote.
Radio Host Rush Limbaugh Heads Down the Aisle

American radio host and conservative political commentator Rush Limbaugh, 59, wed for the fourth time in a Florida ceremony Saturday, The Palm Beach Post reported.
Uncharacteristic to his conservative and anti-gay commentary, Limbaugh reportedly hired British crooner Sir Elton John to play at his Hawaiian-themed wedding.
Sir Elton, who is openly gay, will reportedly receive $1 million for the singing gig.
Limbaugh married West Palm Beach resident Kathryn Rogers, 33, whom he met at a celebrity golf tournament in 2004. Rogers is a direct descendant of former U.S.
President John Adams and her father was a classmate of Sen. John McCain (R-Ariz.) at the U.S. Naval Academy.
"I grew up so differently, traveling around the world, that I'm sometimes not able to relate to the average person my age," Rogers told The Post regarding the 26-year difference between the two.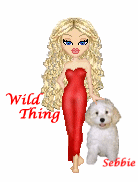 Wild Thing's comment.......

There were 400 to 500 people there, Bill Bennet ( radio tak show ) discussing it right now( 6:00a.m.) on the very early talk show Bennet has. He and his wife went to Rush's wedding.
Bill Bennet said Sean Hannity and his wife there as well.
The music included Phantom of the Opera and classical as well as other songs. Bennet said no politics from Elton John unlike what some have done like McCartney did the other day.

He said it was wonderful and Rush is totally happy. He said the party started Friday and ended Sunday. There were people there that had helped Rush all his life and other friends and family. Lots of military people, and NO gifts, donations made as a gift are being sent to the Marine Corps-Law Enforcement Foundation .
Rush conducts an annual drive to help the Marine Corps-Law Enforcement Foundation collect contributions to provide scholarships for children of Marines and law enforcement officers/agents who have died in the line of duty.

Congrats, Rush, you rock!
You know what else I love about this......heh heh....having Elton John there to sing will drive the left NUTS! hahahhaha

....Thank you Mark for sending this to me.


Mark
3rd Mar.Div. 1st Battalion 9th Marine Regiment
1/9 Marines aka The Walking Dead
VN 66-67


Posted by Wild Thing at June 7, 2010 05:48 AM
---
Comments
I have just LOVED listening to Dr. Bennett talk about the wedding!!! Isn't this wonderful? I am so happy for them!
Posted by: jan at June 7, 2010 07:44 AM
---
Good Luck Rush. When I heard last week he would gone for a while, and a week before that said he was getting married. It sort of fell together why.
Posted by: Mark at June 7, 2010 04:34 PM
---
Jan oh wow that is great, we had him on at the same time.

Mark, your so right.
Posted by: Wild Thing at June 8, 2010 04:17 AM
---