« Jindal Refuses to Vote Present While Rome Burns Orders Nat.Guard To Build Sand Barrier Walls and Urges Drilling Moratorium To Be Lifted | Main | Democrat Rep. Bob Etheridge Should be "Expelled from Congress" ~ Mark Levin »
June 15, 2010
Calif. Marine Released In Iraqi War Crimes Case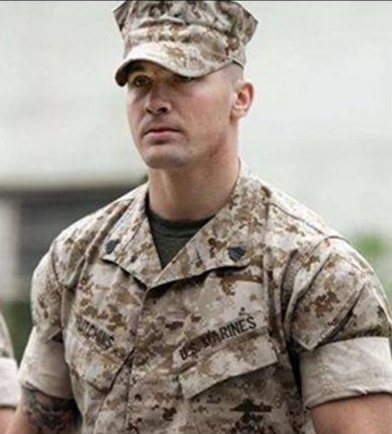 .
Calif. Marine released in Iraqi war crimes case
SAN DIEGO
A Camp Pendleton Marine convicted in a major Iraqi war crimes case was released Monday and will remain free while his case is being reviewed after a military appeals court ruled he had an unfair trial.
Monday's decision by a military judge at Camp Pendleton marked another major blow for the government's prosecution of U.S. troops accused of killing unarmed Iraqis.
Sgt. Lawrence Hutchins III has served four years in prison for the killing of a 52-year-old Iraqi man by his squad.
"I'm going to be the best Marine I can be today," an elated Hutchins told The Associated Press in an exclusive interview after being released. "Today is really a surreal experience. I think we had a good judge. ... It's hard to describe exactly what I'm feeling. I'm happy."
Prosecutors could not be immediately reached for comment after the hearing Monday evening.
Attorneys for the government say Hutchins led a squad of seven troops who killed the man in the Iraqi village of Hamdania in 2006, and then planted a shovel and AK-47 to make it appear he was an insurgent.
The U.S. Navy-Marine Corps Court of Criminal Appeals in Washington ruled Hutchins was not given a fair trial because his lead defense lawyer left the case shortly before his 2007 trial.
The Navy is appealing and the case is now in the hands of the U.S. Court of Appeals for the Armed Forces, which can either affirm or overturn the Washington court's ruling.
Hutchins, 26, says he was not with his squad at the time. He was sentenced to 11 years. The others in his squad served less than 18 months.
His defense attorney, Capt. Babu Kaza argued that the married father of a 5-year-old girl is not a flight risk or a threat to society. The couple prayed with a rosary Monday at the hearing.
Hutchins said he called his family immediately afterward to tell them he will see them soon. He was preparing to call his daughter, Kylie, next.
"I'm going to tell her she's my little princess, of course," said Hutchins, who went to a Taco Bell outside Camp Pendleton after being released.
The U.S. Court of Appeals for the Armed Forces is expected to hear arguments from both sides in the case this fall and could take until next year to make a decision.
Navy Secretary Ray Mabus told the Marine Corps Times last year that he believes Hutchins was the ringleader in the premeditated murder plot and attempted cover-up, and that he should complete the full sentence. Hutchins was initially sentenced to 14 years but that was later reduced to 11.
Hutchins said his squad told him they had killed an insurgent leader, and he did not learn of the mistake until after the investigation.
Hutchins told a Naval Clemency and Parole Board in January that he wants to live with his parents in Plymouth, Mass., and help them pay off their mortgage since they refinanced their home several times to cover his legal expenses.
He also said he suffers from Post Traumatic Stress Disorder and would like to help others suffering from PTSD.
"I am forever diminished by the death and violence I witnessed in Iraq, and forever consumed with regret over what I brought about with my hands," Hutchins wrote to the board. "I do not find forgiveness as I lay in bed at night, nor would I accept it if it could somehow be offered. I am responsible for the loss of a human life on the night of April 26th, 2006."
.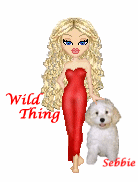 Wild Thing's comment........
Sgt. Lawrence Hutchins III was part of the Pendleton 8.. All the rest got released from prison.
They almost did the same thing to Ilario Pantano, now running as the GOP challenger in NC's 7th. That is how I met Pantano, his mom atarted a website to support him and many of us joined it and wrote emails to her son.He wrote me back a wonderful email.
Posted by Wild Thing at June 15, 2010 04:49 AM
---
Comments
It sickens me to no end to what lengths the military will go to prosecute its members for doing the job they were asked to do. In my humble opinion, the upper echelons of our military forces need to be taken out behind the wood shed and have their ass's severely kicked.
Posted by: Eddie (A libs worst nightmare) at June 15, 2010 11:16 AM
---
Why didn't the Marines give him a decent lawyer ? If he was a terrorist he'd have the best lawyer(s) in the country for free. But no they didn't do that his parents had to re-finance their home several times to get him a decent Attorney. Something is certainly wrong with our morals.
Again it sounds like the fouled up ROE's again. As Eddie says, the man did his job and they stabe him in the back. Marines don't have to plant evidence. this whole thing is bullshit.

Posted by: Mark at June 15, 2010 12:24 PM
---
Eddie, I agree sooo much.

Mark, yes the whole thing stinks. I agree too about the lawyer.
Posted by: Wild Thing at June 15, 2010 06:29 PM
---