« U.S. Supreme Court Rules Chicago Gun Ban is Unconstitutional | Main | Government Must "Stop Spending, Stop Spending, Stop Spending!" »
June 29, 2010
Awesome Arizona Governor Brewer Responds After Meeting With Obama's Officials

A Disappointed Arizona Governor Jan Brewer Talks To Press After Meeting With WH Officials

The Texas and Arizona governors criticized the Obama administration's border security plans Monday, saying not enough National Guard troops are being deployed to their states.
"What we heard wasn't anything what we hoped to hear," Arizona Gov. Jan Brewer told reporters after a 90-minue briefing by federal officials sent by President Barack Obama.
Texas Gov. Rick Perry, a Republican like Brewer, said the deployment to his state was "insufficient to meet the needs of securing the Texas-Mexico border."
A White House statement said plans to deploy 1,200 additional National Guard soldiers along the U.S.-Mexico border would "complement the unprecedented resources and additional efforts already devoted by this administration to securing the Southwest border."
Arizona would get 524 National Guard troops, Texas would get 250, California 224 and New Mexico 72, officials said. Another 130 would be at a national liaison office.

.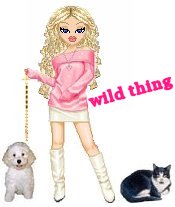 Wild Thing's comment........
She's pissed and she has every right to be. Governor Brewer is a credit to the United States of America. She deserves a medal.... hopefully, history books will reflect her courage.
Obama should be brought up on charges of treason!
If the Feds get their way on immigration, there will be a complete breakdown of the rule of law. What law-abiding U.S. citizen is going to obey federal laws?
Posted by Wild Thing at June 29, 2010 05:45 AM
---
Comments
Put Governor Brewer, Sarah Palin, Michelle Bachmann, and Lynn Cheney, on the same team and that is a very formidal group.
They not only share the American Ideal, but they are in a position to be heard.
Much preferred to the "go along and get along" group that calls themselves the RNC.
Makes one have faith in the system, again.
Posted by: Sean at June 29, 2010 10:09 AM
---
Gov Brewer is a fireball. She courageously takes a stand and sticks with it.
My Gov Perry is an economic conservative. However, he, like Bush before him, has been weak on border security. They come from the school that says cheap illegal labor is good for business. Perry and Bush overlook the social costs of massive illegal immigration.
Now with reelection looming and with a lot of public outcry to close the border, Gov. Perry has begun to request increased border security from the State of Texas and the feds. Maybe Gov Perry, the man who used the S----- word(seccession), will now join Gov Brewer and stand up for border security.
Posted by: TomR, armed in Texas at June 29, 2010 11:04 AM
---
The border is 1900 miles long, what and how are a mere 1200 troops going to do on the border. Like last time they weren't even armed. The Drug dealers have all kinds of nasty weapons. Obama's main concern is the destructiono of this country and he is right on course.
Posted by: Mark at June 29, 2010 03:39 PM
---
Sean, great list, I agree.

Tom, I hope Perry does as you say. It would be an awesome thing to see the two of them with the same passion and then others joining in too.
Mark, your right, Obama really is right on course. He sure is doing things fast too, it makes my head spin.
Posted by: Wild Thing at June 29, 2010 04:27 PM
---