« Israeli Navy Warned Turkish Ship; Received Anti-Semitic Responses | Main | Mexico Opens California Office to Provide ID For Illegals »
June 05, 2010
Anti-Semite Helen Thomas: Jews Should 'Get the Hell Out of Palestine and Go Back To Germany And Poland'
Helen Thomas: Jews Should 'Get the Hell Out of Palestine and Go Back To Germany And Poland'
by Jeff Dumetz
Helen Thomas is as fair and open minded as she is good looking. The most senior (she turns 90 this summer) of White-House correspondents has given up being a real reporter and instead spends her time spewing venom at America's war on terror and/or anything Israel does. For example during the 2008/09 Israeli battle with Hamas in Gaza, Thomas was interviewed by NPR and compared the IDF action to Nazi Germany
I mean, you can't remain neutral. I remember the rabbi who spoke at the Martin Luther King march on Washington. Heschel had a cameo appearance, and he said, "The greatest sin of all in the Nazi era was silence." When you remain silent to the suffering and the incredible aggression against a people, then you are culpable.
Just two days ago Thomas berated Robert Gibbs for America's initial reaction to the violence created by the Guerrilla Flotilla; she said Israel committed a deliberate massacre, international crime, and called Israel a terrorist state.

.

I used to attribute Thomas' venom to the combination of her liberal leanings and Lebanese heritage, but the video below indicates that her intentions are more nefarious than that: Thomas is just not a big fan of the Jewish people.
My friend, Rabbi David Nessenoff, an award winning film-maker, visited the White House for the Jewish Heritage Month Ceremonies. There, he had the chance to meet Helen Thomas and asked her about Israel:
Helen Thomas tells Jews to go back to Germany ......."These people are occupied. And it's their land." Rabbi Nesenoff broke this story on RabbiLIVE.com Rabbi David F. Nesenoff interviewed Helen Thomas on the White House Lawn on American Jewish Heritage Celebration Day at the White House.

Go back to Germany and Poland?? Why, Ms. Thomas? You do remember the Holocaust right? Heck you're old enough to remember the Crusades.
There are some people who believe that any criticism of Israel is anti-Semitism. That belief is as ignorant as anti-Semitism itself. There is however, a great deal of crossover between hatred of Israel and hatred of the Jews. To find out what people really mean you need to examine the words they use.
Helen Thomas' comparing of the IDF to Nazi Germany is nothing but an attempt to water-down the horror of the Holocaust, and to dehumanize Israel. And her advice to the Jews to get the hell out of Palestine, and go back to Poland and Germany is nothing short of anti-Semitism. If Thomas' comments were directed toward any other group but the Jews, she would have been out of work a very long time ago. Maybe it's time for Helen's bosses to retire her to the The Home For Crazy Old Anti-Semites.
.

Helen Thomas Apologizes for Saying Jews Should 'Get the Hell Out of Palestine'

Veteran White House reporter Helen Thomas has issued an apology after saying in an interview that Jews should "get the hell out of Palestine."
Thomas, a longtime White House correspondent who now writes a column for Hearst newspapers, made the comments May 27 after a White House Jewish heritage event.
Asked by Rabbi David Nesenoff of RabbiLive.com if she had "any comments on Israel," Thomas replied, "Tell them to get the hell out of Palestine."
Thomas went on to say that the Palestinian people "are occupied and it's their land" and that Israelis should "go home" -- to Poland, Germany, America "and everywhere else."
In a written statement issued Friday, Thomas apologized, saying, "I deeply regret my comments I made last week regarding the Israelis and the Palestinians."
She said the comments "do not reflect" her "heart-felt belief that peace will come to the Middle East only when all parties recognize the need for mutual respect and tolerance."
"May that day come soon," she added.

.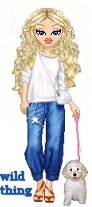 Wild Thing's comment........
I say BS to her apology. She spoke right from her freaking DNA, she hates Jews and made it very clear how she feels about them.
All those that hate Jews will be coming out of the closet now. She/they are emboldened by the Israel hating Muslim loving Obama too.
Contact information to let the WH know how you feel about this FREAK terrorist lover in their WH press pool, Helen Thomas antisemite who publicly advocates the destruction of an ally ISRAEL and the Jews!!
Contact the White House (EMail)
She has no business being there, period!
White House switchboard 202-456-1414
Capitol switchboard 202-224-3121
Posted by Wild Thing at June 5, 2010 06:50 AM
---
Comments
This is priceless, The Jews should go back to Germany ? When she goes back under her bridge, the old ugly friggin hunch-back troll if she had a hunch a little bit bigger it wouild be perfect.
And now that she has apologized that makes it all better, She can't take back the words she spit at the Jews, she can't now make nice and pretend it didn't happen and she didn't say it. She is just one nasty son of a bitch. When her time comes to go, she won't go like everybody else, she'll just Nasty away.
Posted by: Mark at June 5, 2010 10:12 AM
---
A left/liberal troll speakin' from the heart. I was surprised they let someone so crude ask questions on camera.
Posted by: Anonymous at June 5, 2010 12:21 PM
---
Helen Thomas passed away years ago. Sadly though, they never removed her from the WH press room and her mouth still utters screwy statements.
Posted by: TomR at June 5, 2010 02:11 PM
---
Posted by: Anon at June 5, 2010 09:18 PM
---
My folks were members of synagogues in Sioux Falls, SD and Boulder, CO over the years. The ladies who lit the Sabbath Candles had tattoos on their arms. One had survived Auschwitz. I do believe they would have very eloquent responses for Ms. Thomas.
Me on the other hand, not so nice.
But she should read the Old Testament and specifically the Torah, The Five Books of Moses. They are an excellent historical text concerning who is holder of what. But then again as a Godless liberal, one would almost expect such behaviour from a foul, bad mannered old biddy who is no longer relevant in world.
I suggest a visit with several Rabbis. Chief Rabbi of Jerusalem, Warsaw, Riga, Vilnius and a few places such as that.
Posted by: Glenn Mark Cassel AMH1(AW) USN Ret. at June 5, 2010 11:00 PM
---
As I said over on KisP, the worst thing about being a (D) president is it moves Helen Thomas to the front row for all the press conferences.
Talk about a demotivator.
Just keep making Israel the bad guy in this; you think Arabs gonna vote for the D's the next time around??
Posted by: Rick at June 6, 2010 12:10 AM
---
Hell, the Arabs are hoping not to vote because we'll have Sharia next time around (at least, the thought may keep them warm at night).
Posted by: Anonymous at June 6, 2010 01:00 AM
---