« Obama Orders Jindal Shut Down 16 Oil Sucking Barges, so Life Vests, Fire Extinguishers Can bBe Checked | Main | AWESOME Dale Peterson for Alabama Ag Commissioner Latest Ad »
June 18, 2010
Alert Issued for 17 Afghan Military Members AWOL From U.S. Air Force Base

Alert Issued for 17 Afghan Military Members AWOL From U.S. Air Force Base

A nationwide alert has been issued for 17 members of the Afghan military who have gone AWOL from a Texas Air Force base where foreign military officers who are training to become pilots are taught English, FoxNews.com has learned.
The Afghan officers and enlisted men have security badges that give them access to secure U.S. defense installations, according to the lookout bulletin, "Afghan Military Deserters in CONUS [Continental U.S.]," issued by Naval Criminal Investigative Service in Dallas, and obtained by FoxNews.com.
The Afghans were attending the Defense Language Institute at Lackland Air Force Base in Texas. The DLI program teaches English to military pilot candidates and other air force prospects from foreign countries allied with the U.S.
"I can confirm that 17 have gone missing from the Defense Language Institute," said Gary Emery, Chief of Public Affairs, 37th Training Wing, at Lackland AFB. "They disappeared over the course of the last two years, and none in the last three months."
Each Afghan was issued a Department of Defense Common Access Card, an identification card used to gain access to secure military installations, with which they "could attempt to enter DOD installations," according to the bulletin. Base security officers were encouraged to disseminate the bulletin to their personnel.
"The visas issued to these personnel have been revoked, or are in the process of being revoked. Lookouts have been placed in TECS," it reads.
Treasury Enforcement Communications System (TECS), which is shared by federal, state and local law enforcement agencies, is a computer-based database used to identify people suspected of violating federal law.
Included in the bulletin are photos of the 17 men, accompanied by their dates of birth and their TECS Lookout numbers.
The bulletin requests, "If any Afghan pictured herein is encountered, detain the subject and contact your local Immigration and Customs Enforcement (ICE) office, the FBI or NCIS."
A senior Defense Department official in Washington told Fox News he had no direct knowledge of the 17 men being AWOL. The official added that this is not the first time foreign trainees have gone missing, and said some cases in the past have turned out to be more of an immigration concern than a national security threat.
The FBI and NCIS did not respond to requests for comment. A Department of Homeland Security spokesman referred FoxNews.com to the FBI.
The following 17 Afghan military members have gone AWOL from an Air Force base in Texas and are being sought in a nationwide alert in the U.S.

They only give their names and once again NO photo of the person. What is it with this no photo, is that because Obama would say it is profiling????
I added a photo ~ Wild Thing
.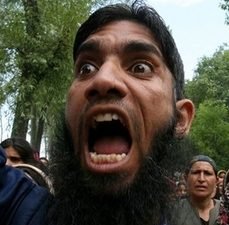 Abdul Ghani Barakzai, born 8/8/1977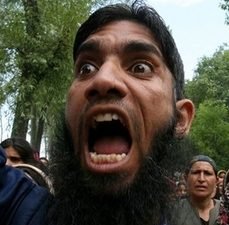 Mohd Ali Karimi, born 9/3/1982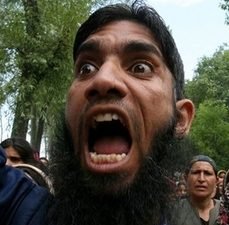 Mohammad Nasim Fateh Zada, born 12/4/1966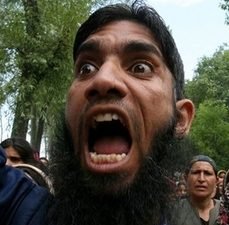 Aminullah Sangarwal, born 8/27/1982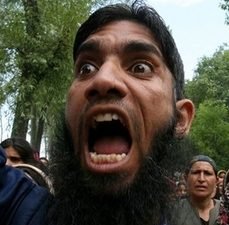 Mohd Ahmadi, born 5/5/1978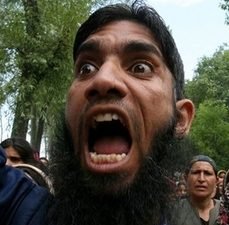 Ahad Abdulahad, born 5/5/1984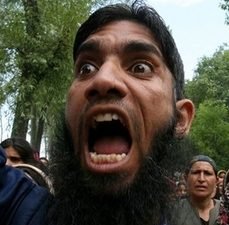 Sayed Qadir Shah Habiby, born 5/7/1985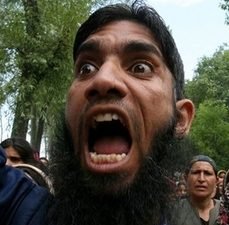 Javed Aryan a.k.a. Aryan Javed, born 1/1/1987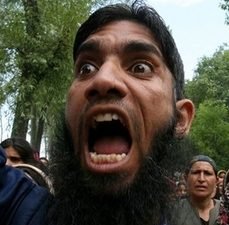 Mirwais Qassmi, born 4/24/1974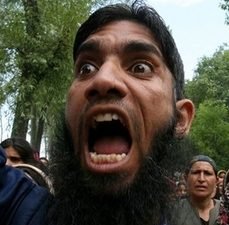 Barsat Noorani, born 6/3/1981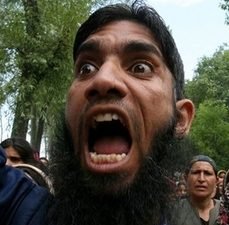 Atiqullah Habibi, two dates of birth are listed on the alert: 6/2/1982 and 7/2/1982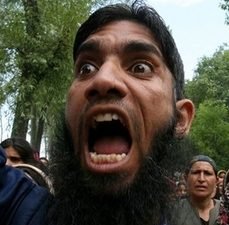 Ahmad Sameer Samar, born 5/2/1983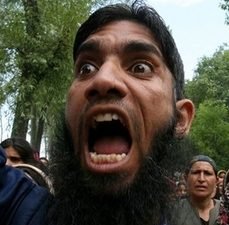 Mohamed Fahim Faqier, born 6/1/1987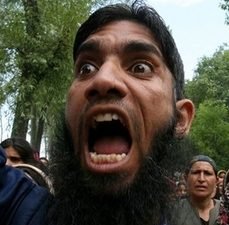 Obaiddullah Abrahimy, born 8/1/1979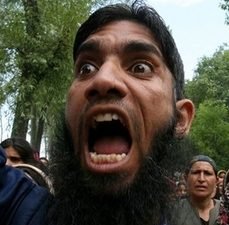 Sayed Nasir Hashimi, born 4/5/1972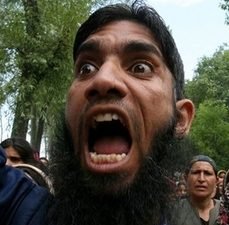 Shawali Kakar, born 12/31/1979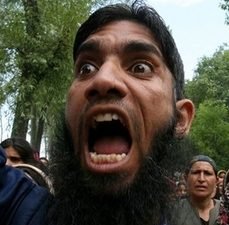 Khan Padshah Amiri, born 4/1/1978

.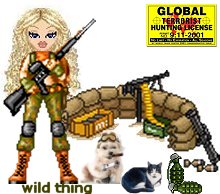 Wild Thing"s comment.......,.
I have got to ask this. Why didn't they train these men have been trained just as well in, oh, I don't know, Afghanistan or something?

This entire story is insane. I don't know where to begin.
Didn't it occur to ANYBODY that AWOL foreign nationals with CAC cards are a risk, BEFORE 17 went missing?
Anyway, it should also be a concern when someone has two birthdays:
Atiqullah Habibi, two dates of birth are listed on the alert: 6/2/1982 and 7/2/1982
Maybe one day is on his Hawaii certificate and the other is on his Kenyan BC.

And WTH is this??!!
"They disappeared over the course of the last two years"
It has taken the authorities THIS long to alert us to the fact that possible terrorists are on the loose?? God help us!

Since Obama was sworn in and then this............
" The visas issued to these personnel have been revoked, or are in the process of being revoked"
I mean God help us all. SOME of the visas issued are STILL in the process of being revoked?????????????
Sheesh They've been running off over the last two years and they are just now revoking the visas for some of them? Incredibly stupid.

DNI & CIA Chief Predict Terrorist Attack In Next 6 Months ( date on the video is Feb. 2010)
Excerpt:
A video documenting the sighting of a mysterious periscope off the coast of Florida. This may or may not tie into the four unmanned subs that went missing a few weeks back.

Navy loses four underwater unmanned vehicles off Norfolk ...from June 8,2010
Hampton Roads

Four underwater unmanned vehicles went missing Sunday during training to conduct search, classify and map missions.

The Navy, Coast Guard and local authorities were searching for the missing vehicles in the Thimble Shoals Channel between the Hampton Roads Bridge-Tunnel and the Chesapeake Bay Bridge-Tunnel, a Navy news release said.

Communication was lost with four of the 13 unmanned vehicles Sunday about 1 p.m. while the vehicles were using bottom-mapping sonar to look for mine-like contacts in the water as part of the training. Search and recovery operations began immediately.

Efforts continued Monday using small-craft, shore-based teams, air assets and marine mammal systems, which could include sea lions and dolphins trained to hunt mines.

The cause of the vehicles' disappearance is under investigation. The missing vehicles do not pose a danger to civilians or the environment, the Navy release said, but if an unmanned vehicle is discovered floating in the water, boaters should avoid it as they would any other navigation hazard.

If one of the missing vehicles is found, please call the U.S. Second Fleet commander at (757) 443-9821. The unmanned vehicles were being used as part of a larger training exercise with about 2,500 personnel from Canadian and U.S. military forces and government civilian agencies. The annual training exercise will continue through Friday.




These unmanned underwater vehicles were equipped to handle explosives. At the very least, this deserves a second thought.
Sub Spotted on the Coast of Florida - Navy Missing Mini Subs ( this one is just YESTERDAY June 17, 2010 — We have had numerous reports of missing subs throughout the United States.
Posted by Wild Thing at June 18, 2010 06:50 AM
---
Comments
This story reminds me of the group(18?) of islamic students who disappeared several years ago. Seems like they were Saudi or Kuwaiti and vanished in Minnesota or Massachusetts when they supposed to be on their way to a college out West. Never heard any more about them. We already have so many potential muslim terrorists in America we don't need the govt. bringing in more.
Posted by: TomR, armed in Texas at June 18, 2010 10:07 AM
---
Tom, oh wow yes, I had forgotten about them. I think your right it was a couple of years ago.
That time they actually had photos of them unlike
this time. But Bush was president then so the alerts were done much better.
Posted by: Wild Thing at June 18, 2010 03:35 PM
---