« Gov. Jindal Blasts Obama Inaction, Moves on Sand Booms | Main | US Troops Afghanistan Ordered to Patrol With Their Weapons Unloaded »
May 24, 2010
Taliban Responds To Obama Wanting To Reach Out To Them and Bombs US Bases in Afghanistan
The assault on the Kandahar air field comes just days after two Taliban attacks on US and Nato forces in Afghanistan.
The group says it has now begun its "summer offensive" and will increasingly hit foreign troops.
Codenamed Al Fatah, or victory, the operation anticipates a planned summer offensive by coalition forces in Kandahar, aimed at driving the Taliban from their traditional heartland.
.
The Taliban launched yet another ground attack on a major Coalition military base in Afghanistan.

A Taliban force launched a coordinated attack today against Kandahar Airfield, the largest base in southern Afghanistan and a major hub for operations in the south. More than 10,000 Coalition soldiers and contractors are based at the airfield.

The attack began at about 8:00 p.m. local time when Taliban fighters moved close to the perimeter and fired mortars and rockets at the sprawling airbase. Three rockets landed inside the base; one struck a helicopter terminal and another a shopping center
The attack is the third major strike against the Coalition in six days, and the fourth attempt to overrun a Coalition and Afghan base in the country during the same time period. The largest assault targeted the airbase at Bagram in central Afghanistan, the largest Coalition base in the country.

On May 17, a team of three suicide bombers armed with assault rifles attacked a border police headquarters in Kandahar. The first suicide bomber detonated at the outer wall, opening a hole that allowed the two other bombers to enter the compound. Police killed the two other bombers during a gunfight that lasted nearly an hour.
On May 18, a suicide bomber rammed into a Coalition convoy in Kabul. Twelve civilians and two colonels, two lieutenant colonels, and two soldiers were killed in the attack.

On May 19, a Taliban assault team attempted to storm the US airbase in Bagram in Parwan province, but was beaten back by US forces defending the base. An estimated 30 to 40 Taliban fighters carried out the assault. During the attack, 16 Taliban fighters, including four suicide bombers, as well as a US military contractor were killed.
.

I posted last that Obama Wants to Reach Out to Hezbollah Terrorists
The Taliban responded this week with 3 attacks in 6 days, striking at the heart of the NATO mission in Afghanistan.
– On Tuesday May 18th, a Taliban suicide bomber targeted a NATO convoy in Kabul killing 5 US troops and a Canadian soldier.
– On Wednesday May 19th Taliban forces launched an early morning attack on Bagram Air Force Base killing a contractor and injuring 9 US troops.
– On Saturday the Taliban launched a separate attack on Kandahar base.
As Obama extended his hand – The Taliban launched a rocket on Bagram.
.
On Tuesday… Deputy National Security Advisor John Brennan told an audience that the Obama Adminstration wants to reach out to the "moderate" elements of the Hezbolllah terror group.
On Friday… The Lebanese militant group Hezbollah inaugurated a "Jihadist Museum" in Milta, east of the port city of Sidon, for tourists. The jihadist tourist museum will highlight the achievements of its "resistance" in southern Lebanon against Israel.

.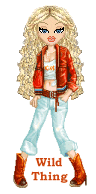 Wild Thing's comment......
Obama is dangerous to our country, to our troops and people need to know the things mentioned above are happening. Most of the media is not covering this.
Wonder how many of those deaths are connected with the inability to act when needed. Obama is aiding and abetting the enemy with these ROEs. That should keep anyone with a conscience at the Pentagon awake at night.

God Bless our troops and keep safe while in harm's way from enemies, both foreign and domestic. Their courage and sacrifice is what keeps our nation.
Posted by Wild Thing at May 24, 2010 06:50 AM
---
Comments
yup obama still looking for that one moderate moslem. Maybe it he looks in the mirror he'd have a better chance of finding one.
Posted by: mark at May 24, 2010 09:38 AM
---
The puppet should be made to take a patrol out with unloaded weapons. Maybe he could fine his moderate muslem.
Posted by: mark at May 24, 2010 12:33 PM
---
I wonder if it is time to mimic the successful Iraq strategy, which as I understand it was(?):
1. Hunker down in strongholds and make the troops an impregnable target.
2. Al Quaeda, frustrated, turns viciously on the civilian population and alienates them.
3. US and allied forces "surge", wipe out Al Quaeda, civilian population is grateful.
Or was there more to it than that? Military specialists, fill me in.

Posted by: Curmudgeon at May 24, 2010 03:30 PM
---
All plans are perfect until the first shot is fired. I am no expert just know what worked for us.
What I know for sure you can't expect troops to go into a situation where their lives are on the line and they are also expected to fight with blinders on and no protection.
When you have officers more interested in getting that next star is more important than the troops safety, as much as it can be, then there is a problem.
I know too, you can't have a commander-in-chief sending double messages and confusing signals to the troops then to the enemy. That won't work.
I know this too, curmudgen, when the troops give everything they got life, limb and their blood and the goddam c-i-c quits on them, that's bullshit.
Write obama and ask him what the hell he's doing.
Posted by: Mark at May 24, 2010 07:34 PM
---
Thanks sooo much for the information Mark.
I love the idea too about obama going on patrol and see how he likes his own R.O.E.'s.
Posted by: Wild Thing at May 25, 2010 01:01 AM
---