« Mike Pence On Gulf Oil Rig Disaster | Main | U.S. Marines Boot Recruits with Confederate Tattoos »
May 06, 2010
Prosecution Rests in Navy SEAL Matthew McCabe's Court Martial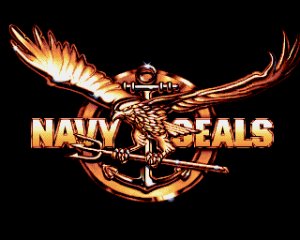 Prosecution Rests in Navy SEAL Matthew McCabe's Court Martial
NORFOLK

The prosecution has rested its case in the military trial of 24 year old Matthew McCabe, the Navy SEAL accused of assaulting a suspected terrorist he had helped capture last September in Iraq. Ahmed Hashim Abed, accused of killing four American contractors in Fallujah six years ago, claims he was beaten while in the custody of McCabe and two other Navy SEALs.
Earlier, as prosecutors called their witnesses, Navy Petty Officer Third Class Kevin Demartino, who is not a SEAL, testified that he saw McCabe deliver a "right punch to the chest" of his detainee.
Demartino was in charge of the detention facility where the disputed incident occurred, and was responsible for the prisoner's safety. He testified that after he witnessed the assault, three Navy SEALs left the detainee's cell. Demartino says Abed had fallen from his chair to the floor and there was blood coming from under the prisoner's hood.
A Navy commander who was in charge of all American forces in Fallujah at the time, also testified today. He says he noticed Abed's bloodied mouth the next morning and asked Demartino what had happened, but didn't get an answer.
Asked on cross examination why he said nothing at first about the alleged assault, Demartino told the court "I had a choice of being in good graces with the Navy SEALs or being in good graces with God." Demartino admits he's guilty of dereliction of duty for not immediately reporting what he saw.
Abed is the alleged mastermind of the grisly attack on four Blackwater contractors who were ambushed and killed in Fallujah, Iraq in 2004. Their bodies were burned and dragged through the streets as crowds cheered. Two of the bodies were hanged from a bridge over the Euphrates River.
This is the second day of testimony in the case of McCabe, the Navy SEAL from Perrysberg, Ohio. A seven member jury is hearing the case, presided over by a Judge Advocate General, Captain Moira Modelewski. Two other SEALs faced trial in Baghdad and were found not guilty last month. Demartino gave the same testimony in those earlier trials.
Abed's taped testimony was heard in open court Tuesday. He said he was handcuffed and blindfolded and placed on a chair in the holding cell. He claims he was hit on the back and shoulders and knocked to the floor. He says he was kicked in the stomach and sworn at while he was down. But he says he could only see one person's feet and legs from under his hood and cannot identify his assailant.
The defense claims Al Qaeda detainees are trained to claim abuse and that Abed caused his own lip to bleed.
Abed testified in person during the previous two trials, but the defense in this case declined the opportunity to confront the accuser in court. If McCabe's lawyers had wanted Abed to testify in person, the trial would have been held in Iraq, where Abed remains a prisoner of the Iraqi government.
In his testimony Wednesday, Petty Officer Demartino said two of the Navy SEALs in the holding cell at the time of the alleged assault basically told him not to worry about any injuries to Abed. On the witness stand, Demartino says he was told by Pettty Officer 2nd Class Jonathan Keefe, "Don't feel bad for this guy." And, according to Demartino, Petty Officer 1st Class Julio Huertas said, "He's killed Americans." Keefe and Huertas are the two SEALs earlier acquitted in this case.
.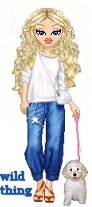 Wild Thing's comment.......
I hope that Navy Petty Officer Third Class Kevin Demartino, who is not a Navy Seal, enjoys the wrath and scorn of his peers everyday for the rest of his career in the Navy. The PO is an informer and a Judas. Maybe he will leave the service and be on leftist TV and other groups I bet, because they would be the only ones to accept him, unless he becomes a high official in the Obama administration.

....Thank you Mark for sending this to me.


Mark
3rd Mar.Div. 1st Battalion 9th Marine Regiment
1/9 Marines aka The Walking Dead
VN 66-67


Posted by Wild Thing at May 6, 2010 05:48 AM
---
Comments
They were doing good until this 'ringer' came along. Why haven't we heard of him before. And your right WT. Demartino's day are numbered.
I don't know if there is double jeopardy in Military Courts Martial but if now they recharge the other two SEAL's that would indeed be an injustice. This whole thing will destroy morale.
Posted by: Mark at May 6, 2010 12:37 PM
---
Demartino needs to find another job. Preferably in the civilian world.
Posted by: TomR at May 6, 2010 02:18 PM
---
The funny thing is that international law in the form of the Genave Conventions authorize supmery execution on the battle field of captured illegal combatants.
(US Uniform code of military justice requires agreement by three flag offices first)
Posted by: Avitar at May 6, 2010 04:50 PM
---
Posted by: Robert at May 6, 2010 06:40 PM
---