« Nobody Beats Kilroy Anywhere! by Colonel Bob Pappas, USMC, Retired | Main | NOT Doing His Job Eric Holder on Arizona Law: "I have not read it yet" Yet He Is Against It! »
May 15, 2010
A Message From Major General John K. Singlaub, US. Army (Ret.)

Coalition to Salute America's Heroes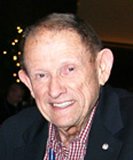 Dear Patriotic American,
My name is Major General John K. Singlaub, U.S. Army (Ret.).
I'm writing to you as Memorial Day approaches because I know, based on the causes you support, that you are a patriotic American. So I'm sure you'll be thinking about all the brave servicemen and women who have lost their lives for our country.
I parachuted into Nazi-occupied France during WWII to prepare French Resistance fighters for the Allied invasion, trained Chinese guerrillas for operations against the Japanese, ran covert operations against the North Koreans and the Chinese, and commanded all U.S. Special Operations Forces in Southeast Asia.
Now I'm working with the Coalition to Salute America's Heroes, an excellent nonprofit organization that provides emergency aid to our troops who have been severely wounded in Iraq or Afghanistan.
Our wounded heroes must often wait 3 to 6 months, sometimes up to year or longer, to receive their first disability checks.

That's where the Coalition to Salute America's Heroes comes in to provide emergency financial assistance.
I'd like to take a moment and tell you about Sgt. James Sides, whose photo appears below.

Sgt. Sides suffered multiple strokes and countless bruises to his brain. His right arm was broken and his right lung collapsed.

James Sides' world was completely turned upside down upon returning home from Iraq.

Because of his injuries, James was unable to work. And the bills quickly piled up making it hard just to put food on the table for his family of five.

James Sides was a chopper pilot flying over the Tigris River in Baghdad...

...Suddenly, he found himself trapped in the helicopter, drowning in the river.

He was under water for nearly six minutes before being rescued.
Financially struggling and unable to work, James had to move in with his parents. The mounting debt and the pain of his injuries were making it extremely difficult for him to care for his three young boys.
This Memorial Day - if only for a day - you can make sure a wounded hero like James doesn't have to worry how he's going to feed his family.

As I've mentioned, the Coalition will be sending as many wounded heroes on our list as possible a $60 card to provide their families with food this Memorial Day.
James was extremely grateful for the support provided...
"The Coalition to Salute America's Heroes is a great organization, and can help when you think it all is over. Every need I had, they were able to help with, and I am so thankful."
As you may have noticed in the news, there has been an uptick in the amount of injuries and fatalities in Afghanistan.
When these wounded soldiers return home, they're going to be calling us for help. I don't want to have to turn anyone down.
The need is great.
Will you hope the Coalition meet the need for our wounded heroes?
Major General John K. Singlaub
U.S. Army (Ret.).
.
Throughout the year, Coalition supporters will be providing emergency financial aid to disabled GIs through the following programs:
•Emergency Financial Assistance for severely wounded troops unable to afford groceries, clothes and other necessities, as well as those facing auto repossessions, utility cutoffs and other financial disasters.

•Wounded Troops Foreclosure Fund: Hundreds of burned, paralyzed or brain-damaged soldiers are in danger of losing their homes. These veterans are caught up in the nationwide foreclosure crisis, made worse by the immense financial strain they face because of their severe wounds. The Coalition has already made nearly 200 grants to wounded troops to help give thee heroes a place to lay their heads.
•Annual Road to Recovery Conferences: More than 300 disabled troops and their families have attended these unique, all-expense-paid educational events. Along with their spouses and children, wounded servicemen and women learn how to cope with their injuries, receive counseling and attend educational seminars. Several have even landed jobs at the event's Career Fair.
•Homes for Heroes: The Coalition's donors have helped to build six new, disability-adapted homes for troops who have been blinded or paralyzed. Many other homes have been renovated to make them handicapped-accessible.
.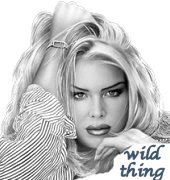 Wild Thing's comment........

I got this from Jim, it was in an email he received and I wanted to share it with all of you. I am so glad there are organizations like this one that are helping our troops.
This is their webstie if you would like to check it out.
I put part of the email above and also part of what the Major had to say at the website.
https://www.saluteheroesproject.org/
A little about Major General John K. Singlaub:
Poor Leadership in the 1970s handcuffed the CIA for decades to come
By Ilario Pantano ( Pantano is running for Congress in N. Carolina).........
I have known Pantano since his trial when many of us were supporting him at his mothers website. He was amazing and after the trial he wrote to me thanking me for the support and emails etc. ~ Wiild Thing
Ilario Pantano, a former Marine Corps officer, author, and deputy sheriff. Pantano's service began at age 17 when he enlisted in the Marine Corps and became an elite scout sniper. Pantano returned to the service and led a platoon of infantry Marines in Fallujah through some of the fiercest fighting of the war. During combat operations, Pantano killed two terrorists and was later accused of murder. A military hearing dismissed all charges against him, but after receiving Jihadist death threats to his family, Pantano chose to resign from the Marine Corps. Since 2006 he has protected his local community in North Carolina as a Deputy Sheriff. After his honorable discharge, Pantano authored a book about his experiences.
Here is the artilce about Major General John K. Singlaub that Pantano wrote:
American Legion Magazine, May 2010
He was a living legend in the Special Forces community during VietNam...he was the father of the Studies and Observations Group(MACV-SOG)...they ran recon teams 'across the wire' i.e. into Laos and Cambodia along the Ho Chi Mihn trail...and were very effective in gathering NVA intel.
He once parachuted into Nazi-occupied France for Operation Jedburgh, former Office of Strategic Services (OSS) officer John K. Singlaub is eminently qualified to answer questions about the historical precedent of prosecuting intelligence officers during a time of war. If he or his men had been captured by the enemy, they would have been tortured and executed. Many of his friends suffered that fate. NOw a retired Army major general, Singlaub's career in intelligence began before the CIA or many of its officers were even born. Recently questioned about the idea of prosecuting agents during wartime, he paused and said, "If we prosecute anyone, we need to go after Jimmy Carter and his appointee to head (the) CIA, Adm. Stansfield Turner. (No one) has done us more harm. Turner gutted covert-action capabilities when he reduced the Directorate of Operations by a thousand experienced officers in 1977, and exposed the United States to crises which continue to haunt us 30 years later: Afghanistan and Iran."
Singlaub, who helped organize the French resistance in support of the Normandy invasion and ran intelligence operations in Manchuria and, later, special ops in Vietnam. "At the time, Carter wanted to rely on reconnaissance satellites and electronic surveillance. He was looking for white-glove ways to combat Soviet-sponsored subversion of the Third World, which is how we got into trouble in Iran. CIA officers in France actually had agents inside the operation of Ayatollah Ruholla Khomeini. The station chief warned that successful penetration would be compromised and that this was the wrong time to make Turner's drastic cuts. 'We've got operations going!' was the objection. The response from Washington: 'Let the French handle it.'"
Former deputy national counterintelligence executive and current professor of intelligence studies Kenneth deGraffenreid, a retired Navy captain, recounts the 1970s cultural shift that bastardized the uniformed and clandestine services in the wake of Watergate, campus protests and the Church/Pike committees. Carter "ran his '76 campaign against the 'troika of evil' - Watergate, Vietnam, and the CIA," deGraffenreid recalls. "We saw it again in 2008, when Obama ran against Bush, Iraq, and the CIA. I pray the results of that chronic naiveté are better this time around, but with SEALs being prosecuted, terrorists suing federal officials, ringleaders like Kalid Sheik Mohammed being tried in New York instead of (before) tribunals, and CIA officers prosecuted at home and overseas, where 23 were convicted in Italy, I'm just not convinced."
The sense of déjà vu strikes Singlaub as tragic. "Carter favored sterile forms of intelligence like satellites, things that couldn't blow up in his face," he said. "The rest, he chopped. Apologists will tell you Carter's cuts were about cleaning out the bad eggs. Tell that to the Navy SEALs, the Green Berets and all of the other paramilitary forces that Carter wanted to either cut, or in the case of the SEALs, eliminate completely."
Singlaub's 35-year military career included vanguard action and command of various intelligence and special-ops missions in World War II, China, Korea, Vietnam and Latin America. Today, the 88-year old Legionnaire still lectures at the advanced Special Forces course.
Carter was "simply not comfortable with unconventional operations and deemed them too politically risky," Singlaub says. 'Desert One' (the failed mission to rescue hostages from Iran) would prove beyond a doubt the degree to which he let our capabilities atrophy.

.... Thank you Jim for sending this to me.


Posted by Wild Thing at May 15, 2010 06:47 AM
---