« Pope Wanna Be Pelosi Says She's Told Catholic Cardinals, Archbishops and Bishops Tell Catholics That Immigration Reform Is | Main | The Truth About the Health Care Bill - by Michael Connelly, Ret. Constitutional Attorney »
May 12, 2010
Outrage: Obama Administration Targets Military for Pay Reductions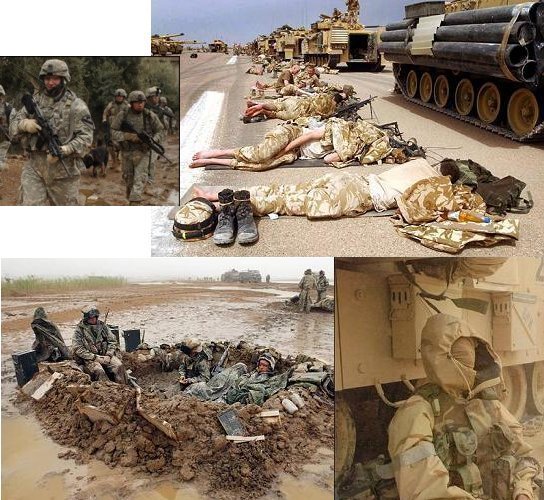 Outrage: Obama Administration Targets Military for Pay Reductions

Barack Obama — who came to power with the help of government employee unions across the nation and has lavished on them hundreds of billions in stimulus funds to keep them on federal, state and local payrolls with no strings attached — is moving to cut spending on salaries for military personnel.
This weekend The Washington Post headlined story, "Pentagon Asking Congress to Hold Back on Generous Increases in Troop Pay," disclosed that the Obama administration is "pleading" with Congress to give military personnel a much smaller increase in pay than lawmakers have proposed.
The Pentagon contends that Congress simply has been too generous with troops during the past decade.
In fact, lawmakers have lavished so much money on troops, according to the Post, that service members are now better compensated than workers in the private sector with similar experience and education levels.
For example, the military brass claims that an average sergeant in the Army with four years of service and one dependent would receive $52,589 in annual compensation, according to the paper. This figure includes basic pay, housing, and subsistence allowances, as well as tax benefits.
Meanwhile, a U.S. postal letter carrier, with no supervisory or hazardous duty, makes approximately $80,000 a year when all benefits are factored in.
Critics of the Obama administration's efforts to cut soldier's pay say America's security has been strengthened by higher pay rates, as qualified veterans are re-enlisting at record rates, reversing the problem the military witnessed just a few years ago.
"Any attempt to link rising military personnel costs with shrinking military readiness is total nonsense," said Thomas J. Tradewell Sr., who leads the Veterans of Foreign Wars, the largest and oldest major combat veterans organization.
"If the Defense Department needs a larger budget for personnel programs, then let the VFW carry that message to Congress. Just don't pin the budget blame on service members and military retirees."
Tradewell's ire was targeted this past week at Clifford L. Stanley, the Defense undersecretary of personnel and readiness, who said during recent testimony before the personnel subcommittee of the Senate Armed Services Committee: "Rising personnel costs could dramatically affect the readiness of the department."
"What's hurtful," said Tradewell, a combat-wounded Vietnam veteran from Sussex, Wis., "is a continuing perception that DoD is more concerned about the budget than they are about recruiting and retaining a professional volunteer force that's been at war now for more than eight years."
According to Stanley, last year was the military's most successful recruiting year since the establishment of the all-volunteer force in 1973.
Although advocates for military families argue that the decade-long spending spree reverses severe cuts that the military suffered in the 1990s, Defense Secretary Robert M. Gates and other military brass fear that the spending will threaten security in the years to come. That will mean less money to buy weapons and maintain aging equipment.
On Saturday, Gates told reporters that massive deficits can impact how the president and policy makers confront emerging threats like Iran.
Lawmakers consistently have overruled the Pentagon and mandated more-generous pay raises than requested by both the Bush and Obama administrations. Congress has also rejected attempts by the Pentagon to slow soaring healthcare costs, which Gates told reporters are "eating us alive," by raising co-pays or premiums.
The military admits the improving compensation for troops is helping retention.
For example, improvements in pay and benefits have made it more likely that sailors will stick around longer, Vice Adm. Mark E. Ferguson III, the chief of naval personnel, told the Post.
A Navy survey last year found that about 60 percent of spouses wanted their sailors to make a career of Navy life, meaning a stint of at least 20 years. In 2005, only about 20 percent of spouses felt the same way.
"I think pay was previously a concern, but it's started to change," Ferguson said. Congress had been "extremely generous" but rising personnel costs were already influencing what the Navy spends to operate, maintain and modernize its fleet, he added.
The Pentagon wants a pay raise of 1.4 percent for service members next year, an increase based on the Employment Cost Index, which the Labor Department uses to measure private-sector salary increases.
Congress, as it has for the past several years, has indicated it favors a slightly bigger bump, of 1.9 percent.
Although that extra half of a percent may not seem like much, one expert told the Post that it would accrue annually and cost about $3.5 billion over the next decade.
But congressional supporters of the men and women in the Armed Services are questioning why they are being singled out for future pay cutbacks when other government agencies and unions are not.
The U.S. Postal Service, for example, is slated to give letter carriers an increase of 1.9 percent this coming year.
And postal employees are considered to be grossly overpaid compared with their private counterparts. A postal supervisor, for example, can make $70,000 or year or more, plus significant benefits.
Last year, Congress had to help fill a $3.8 billion deficit at the federally backed agency, but there has been no discussion of salary cuts for postal employees. Instead, postal officials have focused on reducing service, including Saturday delivery.

.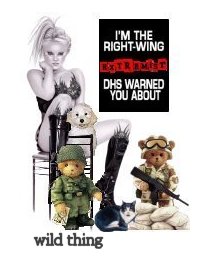 Wild Thing's comment.......
Just when I think there is no way I can despise the SOB-in-chief any more than I already do, I find out that I really can. What a worthless glob of flesh!!!!!!
When Clinton was inaugurated, two of his first initiatives where allowing gays in the military (the backlash caused him to fall back to "don't ask, don't tell) and and order for no pay raise for the military. The armed forces were already angry about his draft dodging and "loathe the military letter", but the rest of his actions made them despise him.
Obama has been way outdoing Clinton.
Obama knows the military hate him, and rightly so, the alien moron.
This is terrible.
If they do it to the military how about cutting all of Congress' wages too?
And Obama's?
And the cabinet members?
And the White House staff's?

....Thank you Mark for sending this to me.


Mark
3rd Mar.Div. 1st Battalion 9th Marine Regiment
1/9 Marines aka The Walking Dead
VN 66-67


Posted by Wild Thing at May 12, 2010 05:49 AM
---
Comments
the jerk literally sickens me! I keep praying; a powerful force against the devil.
Posted by: jan at May 12, 2010 08:55 AM
---
This wouldn't be the first time military pay raises were reduced because of budget problems. It happened throughout my 26 year career. We have to remember though, the President can only recommend but Congress has the final say. Being an election year and many in congress in trouble, they just may give the military a good raise so as not to look like they're against the troops.
Posted by: BobF at May 12, 2010 10:03 AM
---
Once again, I'll bring the rope if someone else brings the nails and wood. You need that stuff for gallows.
Posted by: Eddie (A libs worst nightmare) at May 12, 2010 10:10 AM
---
Yeah they need to cut the Military pay to pay for illegal health care. Some trade off, our safety in exchange for Illegals get a free ride.
This should be a real morale booster,...NOT. Gonna be even tougher to get these men to re-enlist.
Posted by: Mark at May 12, 2010 12:13 PM
---
Exactly some morale booster this is to our troops. GRRRRRRRRRRRRRRR
Posted by: Wild Thing at May 13, 2010 02:42 AM
---