« New Black Panther Party Hosts National Black Power Convention This Weekend In Atlanta | Main | Rush: "We Know why Obama and Bill Clinton had Lunch Yesterday, to get Their Stories Straight" »
May 29, 2010
Rush Limbaugh to Wed Longtime Girlfriend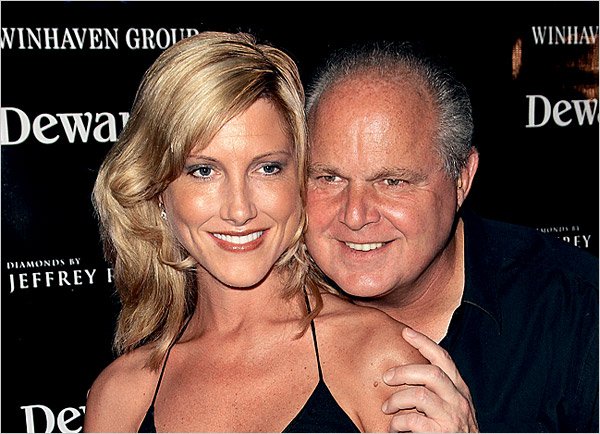 Limbaugh to Wed Longtime Girlfriend
Palm Beach Post
Radio talk show host Rush Limbaugh is set to marry his longtime girlfriend, Kathryn Rogers, next week in an intimate ceremony at his beachfront home in Palm Beach, Fla.
Limbaugh, 59, met 33-year-old Rogers, a direct descendant of Founding Father John Adams, in 2004 when she ran a golf tournament/charity fundraiser and Limbaugh was a celebrity guest, Jose Lambiet reports in his column in the Palm Beach Post.

.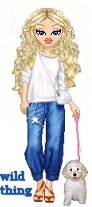 Wild Thing's comment.......
Congrats, Rush!
I wish them every happiness and many long and fruitful years together.
Posted by Wild Thing at May 29, 2010 06:45 AM
---
Comments
Congrats Rush and Good Luck !
Posted by: Mark at May 29, 2010 09:12 AM
---
Best Wishes to Mr. Limbaugh and Ms. Rogers.
Posted by: Jim at May 29, 2010 02:03 PM
---
Congratulations, Rush!!!! ;)
Posted by: jan at May 29, 2010 10:42 PM
---
That's wonderful! Congratulations Rush.
Have a good Memorial Day everybody, thank you Chrissie and Nick.
Posted by: Jack at May 29, 2010 11:46 PM
---
Congrats, Rush and Kathryn, and best wishes always!
Posted by: rosegil7 at May 30, 2010 12:01 AM
---
Thank you Jack, you too and thank you for being here.
Thank you everyone for being a part of TW.
Posted by: Wild Thing at May 30, 2010 04:07 AM
---