« Johnny Clem "Drummer Boy of Chickamauga." | Main | "AMERICA" Sung by Brittini Black »
May 31, 2010
Gene Simmons From KISS-A Patriotic Salute to the Military
Gene Simmons From KISS-A Patriotic Salute to the Military
"It's about America, it's about God and Country!" ~ Gene Simmons
GENE SIMMONS: It is embarrassing what's happening to America nowadays. I'm embarrassed. The same thing happened in Vietnam, and I lived through that era. It was unbelievable. The answer seems to be, from some political experts, just get up and leave and the bad guys will decide, "Hey let's disarm and everything's going to be okay." I'm so fucking sick and tired of such idiotic behavior.
It's not the policies and the bills; it's how we treat our military. It's how we treat our young men or women who go out there, at 18 years old, and risk their lives. There's no fame, they're certainly not getting rich, and a lot of them are dying, simply for something they believe.
.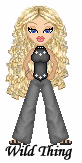 Wild Thing's comment........
God bless Gene Simmons, he also goes to the VA hospitals and visits the wounded.
.

......Thank you SSGT Steve

SSgt Steve
1st MarDiv, H Co., 2nd Bn, 5th Marine Regiment
2/5 Marines, Motto: "Retreat, Hell"
VN 66-67
Posted by Wild Thing at May 31, 2010 04:47 AM
---
Comments
Genesure knows how to rouse the troops. His patriotism is always on display.
Posted by: TomR at May 31, 2010 09:56 AM
---
I didn't know he was a conservative. Wow, of course I can never understand what he saying anyway, it's good to know we are on the same side.
But I'll have to listne closer.
Posted by: Mark at May 31, 2010 02:36 PM
---
Tom, giggle he sure does. I love the high energy he has and his passion for our troops. It shows and is contagious.

Mark, I met him a few times and each time was a pleasant experience. I was never sure about him politically since we did not discuss it, but to find out now he is a conservative like this and very pro our Veterans and troops makes it even better.
Posted by: Wild Thing at May 31, 2010 07:48 PM
---