« Graham Prays at Pentagon, says 'Islam got a pass' | Main | VA To Limit Surgeries At Some Hospitals »
May 08, 2010
For Those Like Me That Love The Huey ~ Thank You Veterans and Troops!
This video is footage from various sources of the huey helicopter at work. It includes different models of the world's best helicopter. The song is by "Airtime" .

.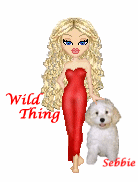 Wild Thing's comment........
Excellent video.

......Thank you RAC for sending this to me.

RAC has a website that is awesome. 336th Assault Helicopter Company

13th Combat Aviation Battalion - 1st Aviation Brigade - Soc Trang, Republic of Vietnam


Posted by Wild Thing at May 8, 2010 06:47 AM
---
Comments
I miss the sound of Hueys. The Army NG here used to fly them overhead a lot. Now they fly Chinnoks and Blackhawks.
One of the wilder Huey rides I took was in Nam on RAC's gunship, T-Bird 4. RAC might have made a good candidate for SF, but I guess he decided to return to a "normal" life.
Posted by: TomR at May 8, 2010 10:50 AM
---
Excellent video! I am surprised Eddie has not seen this yet.
Posted by: MrHappy at May 8, 2010 10:55 AM
---
huey is so nice for beating schools, churches and mosques in GAZA.

Posted by: truth at May 8, 2010 11:31 AM
---
120 knots, nap of the earth, skids in the brush no time to blink if you FU, that's as intense as getting direct fire, God I love Huey's. I miss them too Tom, I get over to Ft. Lewis about once a month where the modern stuff is flown, they still have that venerable old work horse the Chinook there. I can set all day watching them and wishing one of the crew would yell out "come on old fat bastard and go for a ride with us". Thanks RAC
Posted by: Jack at May 8, 2010 05:57 PM
---
What churches in Gaza truth??
Posted by: TomR at May 8, 2010 06:51 PM
---
Truth is a dumbass. HUEY's allow much more selective fire than a Bomb from high overhead.
HUEY A Model #58-2091 is on display, (very dilapitated now), outside the Old Division/Post Headquarters building. I crewed that helicopter in 1962, in Air Mob Co. 101st Avn Bn(Prov), 101st Airborne Division. That one is an "A" model. Cajun Dustoff of Ft. Polk is the last of the HUEY Dustoff companies and they are flying the HUEY "V" model. That is some evolution. They are phasing in Lakotas and phasing out the HUEYs. I get to see the Cajun Dustoff guys at work when they are covering for the 6th Ranger training Bn Swamp segment of RANGER school.
Most distinctive Army aircraft ever.
Nuf Sed
Posted by: Frankly Opinionated at May 8, 2010 08:35 PM
---
Thank you everyone sooo much for your sharing and experieces.

No thank you to Truth you are full of it to say the least.
Posted by: Wild Thing at May 9, 2010 06:13 AM
---