« The Awesome POW NETWORK Identifies the PHONY Standing Next To LIAR Blumenthal | Main | ILLEGALS TO THE LEFT OF ME, MUSLIMS TO THE RIGHT, and here I am, stuck in the middle with you! »
May 19, 2010
AZ Passes English Language Law ~ Three Cheers For Gov. Brewer!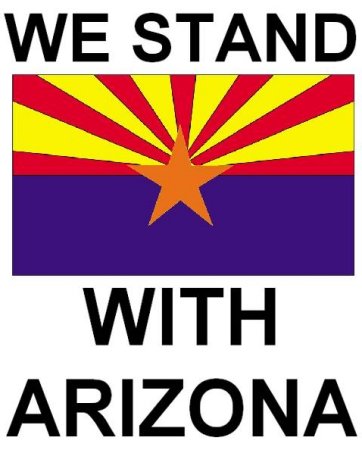 AZ Passes English Language Law

PHOENIX - A Glendale optometrist's yearlong legal fight over what services he had to provide for a Spanish-speaking customer has translated into new protections for other businesses.


Gov. Jan Brewer has signed legislation affirming that nothing in state law requires businesses to provide "trained and competent" interpreters when a customer comes in speaking a language other than English.

Assistant Attorney General Michael Walker said that has probably always been the law. But that didn't save John Schrolucke from having to spend time and money defending himself and his practice before Walker's office finally dismissed the case.

Schrolucke told lawmakers the incident stems from a patient who spoke only Spanish. Although she did bring her 12-year-old child with her to the office, he said allowing the child to interpret for the parent would have gotten him into legal trouble.

He said he faced a potential malpractice lawsuit if the child did not properly translate some of the more technical explanations being provided, so he turned the woman away, telling her through her child to come back with someone at least 18 years old.

Schrolucke said he also gave the woman the option of going to one or two other optometrists who speak Spanish.

Instead, he said, the woman filed a discrimination complaint with the Attorney General's Office.

State law prohibits discrimination in places of "public accommodation," which include restaurants, hotels, theaters and any place that offers services or goods to the general public.

Schrolucke said he was given an option to settle. But that would have required him and anyone who bought his business to provide interpreters and documents in Spanish, something he said would set a bad precedent for not only his operation but other small businesses.
.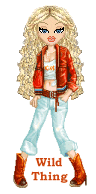 Wild Thing's comment......
The AZ. Gov. is so awesome. I wish they would take that horrible press 2 off of all business and heck everywhere. Why don't the spanish speaking people in our country realize it is actually a put down that they have this. No other immigrant that has come to our country ( LEGALLY) has demanded such a thing.
What the heck would be next anyway.......1 for English- Press 2 for Spanish- Press three for French-Press 4 for German- press 5 for Chinese- Press 6 for Arabic-Press 7 for Farsi....etc.?
Posted by Wild Thing at May 19, 2010 05:55 AM
---
Comments
Give credit to Jan Brewer and the Legislature of the State of Arizona.
They have seen the tremendous/overwhelming support that has been demonstrated for the first bill that they passed and are now following up with more.
My only hope is that all of these bills are worded in such a way as to withstand the lawsuits that are already coming.

In California, over the past few years there have been a few ballot propositions dealing with Illegal Immigration. Most have passed with overwhelming majorities, only to be struck down in the courts, due to poor wording among other things.
I hope and pray that this will not be the case here, because this could well be the last opportunity to stem the tide of Illegal Immigration, in this Country.
Posted by: Sean E. Hanagan at May 19, 2010 11:17 AM
---
I feel that I can better express myself with my digital art than with writing at times; so I have done up these designs on this topic:
http://www.cafepress.com/frankopinions/6568398,
http://www.cafepress.com/frankopinions/7152751,
This one is to the whole Illegal Immigration section in my online shop:
http://www.cafepress.com/frankopinions/2068238,
Lest any trolls read here and try to accuse me of being against "Immigration"- Take a hike! I am not against "Immigration", as this great nation was built on immigration. it is the "Illegal Immigrant" that I argue has no rights, none, nada, zero; over the rights of the citizens of this country.
And, further, Trolls, how about we scrap our immigration laws and adopt Mexico's immigration laws? Like the ones they use to enforce their Southern Border?
Illegal Immigration does nothing of value for this country. Jobs that Americans won't do? I would bet that "Legal Immigrants" would do those jobs. And when the job is done they can take their bucks home to Mexico just like the wetbacks are doing these days.
Perhaps Wild Thing will do a post showing the beautiful Sonoran Desert down near Tucson........
Nuf Sed
Posted by: Frankly Opinionated at May 19, 2010 02:04 PM
---
Good for Arizona! A number of years ago, I tried to find work in El Paso, TX. No habla espanol, no work. I ended up in Missouri, probably better off there anyway.
Posted by: Jim at May 19, 2010 02:20 PM
---
As I said before if they grant amnesty then Illegal immigration is/must be against the law. That said, if that's the case then Burglaries should be granted amnsety too. I don't see any difference between someone breaking into your house as opposed to breaking into the country.
Jim Demint tried to add an amendment to a bill that would force the government to put up THE fence along the border but Senior Reed put the Kye bosh on that real quick.
This is a good start for Arizona. We will see more Illegals entering California than in Arizona. Hell when this the population in California swings too far Mexican maybe they can be annexed by Mexico, by the time Arnold's done they will be as productive as Mexico. Then he'll have all his little brown frieds as nearby as he can stand.
Posted by: Mark at May 19, 2010 03:40 PM
---
On the home home from SC last week we heard a C&W radio dj say on the radio, "Do you speak SPenglish?" It was hysterical!
Posted by: darthcrUSAderworldtour07 at May 19, 2010 06:56 PM
---
Posted by: Anonymous at May 19, 2010 09:10 PM
---
Sean, I sure do, thank God for Gov.Brewer.
Posted by: Wild Thing at May 20, 2010 03:51 AM
---
Frankly,thank you so much. You are very talented and I agree, what you do is a great way to express yourself.
Posted by: Wild Thing at May 20, 2010 03:52 AM
---
Jim, wow that is really something. Thank you for sharing about your experience related to this.
Posted by: Wild Thing at May 20, 2010 03:53 AM
---
Mark, well said, thank you.
Posted by: Wild Thing at May 20, 2010 03:54 AM
---
Darth, hahaha good to see you. Thanks Darth.
Posted by: Wild Thing at May 20, 2010 03:56 AM
---
Anonymous, ditto that!!! yesssss
Posted by: Wild Thing at May 20, 2010 03:57 AM
---