« Feds Invade Farm For 5 a.m. Inspection | Main | Not Worried About American Citizens Obama Criticized Arizona's Immigration Bill ~ He Is Worried About His Illegals »
April 24, 2010
Second Navy SEAL Cleared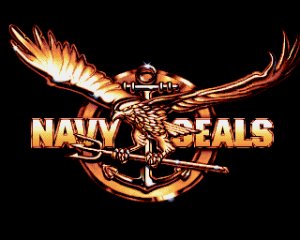 Petty Officer 2nd Class Jonathan Keefe was cleared today of charges of dereliction today in Iraq.

A U.S. military judge has cleared a Navy SEAL of wrongdoing in the alleged beating of a prisoner suspected of masterminding the grisly 2004 killings of four American contractors in Iraq.
The military says the judge found insufficient evidence to convict Petty Officer 2nd Class Jonathan Keefe on charges of dereliction of duty.
Keefe — one of three SEALS charged in the case — was not accused of assaulting Ahmed Hashim Abed but of failing to prevent the abuse.
The case has drawn fire from at least 20 members of Congress and other Americans who see it as coddling terrorists to overcompensate for the notorious Abu Ghraib prison scandal.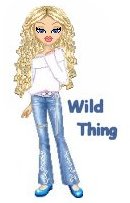 Wild Thing's comment.......
Thank You Lord, again! I wish they would just drop all charges unilaterally.
Posted by Wild Thing at April 24, 2010 05:49 AM
---
Comments
This was very good news. It's just a shame these brave men who risked their lives for this country had to go through this ordeal.
Posted by: BobF at April 24, 2010 07:33 AM
---
So an American killing, muslim douchebag gets punched in the stomach while being captured. Or so he claims. And our ever vigilant, promotion seekng, REMFs decide to ruin the careers of three fighters. I sure am glad that the trials so far have fizzled out. Public response to this has scared these PC REMF's.
Now if we can just get several of our other fighters out of prison.
Posted by: TomR at April 24, 2010 09:54 AM
---
So how much money did the DOD spend to persecute...er prosecute these evil nae'r do wells. Just to find out they were guilty of NOTHING.
WE have got to clean house and dump all these corruptocrats. I can't remember the government being this corrupt. The worst part is it is so obvious.
Posted by: Mark at April 24, 2010 06:01 PM
---
Tom, exactly, well said, that is what is happening with this.
Mark, I guess they won't let us know, but good question for sure. I agree I never remember our country being this much in danger and this amount of corruption from our government. never.
Posted by: Wild Thing at April 25, 2010 12:30 AM
---