« Charles Krauthammer Discussss Obama's 17-minute, 2,500-word Response to Woman's Question of Being 'over-taxed' | Main | Obama Commander in Chief... NOT! Obama Limits When U.S. Would Use Nuclear Arms »
April 06, 2010
Obama Still Throwing Worse Then A Girl As He Throws Out First Pitch At 2010 Nationals Opener
Obama Says He 'Absolutely' Practiced Two Hours Before Throwing Wild Pitch
.
Obama was booed loudly at the Nationals Game today in Washington DC, a city where he collected over 90% of the vote in 2008. To top it off, he threw an arcing sissy pitch that barely made it to home plate. It's a good thing that catcher can jump.
The MSNBC hosts came to his defense in this clip, insisting that Bush was probably booed more...which of course is a total LIE from MSNBC jerks!

.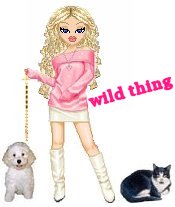 Wild Thing's comment........
High and outside to say the least. sheesh!
Obama was quoted as saying; "I never played organized baseball"....Duh, you have to have a birth certificate to sign up. hahaha
Barack Obama just commented on his opening pitch yesterday at the Major Leagues and just gave himself a "strong B+" for his errant throw.
Last year he threw a dirtball (appropriate). This year he throws high (over cost) and outside (of constitutional limits).
This is getting ridiculous! And now he will tour the country giving speeches to try to convince the American public that he threw a strike right across the heart of the plate.
Posted by Wild Thing at April 6, 2010 05:50 AM
---
Comments
Chicago has two professional baseball teams the White Sox and the Cubs, any kid growing up in Chicago has played sandlot ball. But then again, you actually have to grow up in chicago. Nobody knows for sure where Barry Soetoro grew up, his wife says Kenya but we don't know for sure where the usurper grew up.
What they say about obama:
--to the tune The Adams Family--
He's always pissing on us,
He's rotten and dishonest,
He's the meanest,
He's a horse's ass.
Posted by: Mark at April 6, 2010 07:01 AM
---
Well, obama strutted his stuff, then threw a wild pitch. Let's hope his plans go as awry as that pitch.
Posted by: TomR at April 6, 2010 10:19 AM
---
He throws worse than a faggot with a didldo up his butt. Oh he is a faggot with a dildo up his butt? Well then, it all makes sense.
Posted by: Eddie (Enemy of the State) at April 6, 2010 12:01 PM
---
You don't have to play organized baseball to be able to throw a baseball. I was throwing rocks before I ever picked up a baseball.
Posted by: BobF at April 6, 2010 01:05 PM
---
Obviously, he never threw rocks at anything as a kid.
Posted by: Anonymous at April 6, 2010 05:12 PM
---
I can't top that Eddie, just picture that would ya. AIEEE MY EYES!!!!
"Oh Rahm, just hold my toy in place while I toss the ball"
Posted by: Jack at April 6, 2010 05:30 PM
---
Mark, LOL good one.
Thanks everyone.
Posted by: Wild Thing at April 6, 2010 10:03 PM
---