« Mayor Says His Mind About Obama and Being A Citizen Or Not | Main | Justice Clarence Thomas: We're 'evading' eligibility" »
April 18, 2010
Global Shield Interval Take Off (MITO) launch of B-52's and K-135's

This is how we did the MITO back in the day, BEFORE the colapse of the Soviet Union. These are B-52G's and KC-135A's from the 416 BMW, at the former Griffiss AFB, NY. The Buff with the old "lizzard" paint scheme is piloted by Capt. John Hannen. The loud voices you hear are the maint specialists that stayed up all night getting the air[lanes ready.
From BobF:
"Video of a Global Shield Minimum Interval Take Off (MITO) launch of B-52's and K-135's back in 1987. This was back in the glory days of the Strategic Air Command under President Ronald Reagan. What you're seeing in the video is taking place, simultaneously, at every SAC base in the United States. Every B-52 in the video was eventually sent to the boneyard by HW Bush to be chopped up according to STAT Treaty. We went from a fleet of 300 of these monsters to under 70 today.
You'll notice the KC-135's are flying heavy by the amount of runway they're taking and they're also trying to fly under the jet wash of the BUFF's. The turbulence really bounces them around. "
From a comment at YouTube::
"I'm counting 12-17 seconds in between each plane. Absolutely stunning"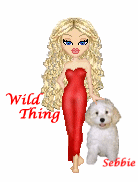 Wild Thing's comment.......
LOVE it! I wish we still had all of these. I hate it so much how there have been cut backs in our military.
I want it all for our troops and more.

.....Thank you BobF, for sending this to me.

BobF
SMSgt, USAF
1973 - 1999

Posted by Wild Thing at April 18, 2010 03:48 AM
---
Comments
Wow, that is impressive video. I have seen films of these MITO exercises before and I am always awed by them. I hated it when Bush 41 agreed to the destruction of most of our B52 fleet. So much for the "peace dividend", but the New World Order seems to be thriving.
Posted by: TomR at April 18, 2010 10:07 AM
---
"Where has AIR POWER gone General Billy Mitchell and Hap Arnold?" That BUFF B-52 BOMBER surge was awesome Wild Thing. SAC (Strategic Air Command) ruled and President Harry Truman's 'Massive Retaliation Policy' was and is what FREEDOM is all about...
Thank-You!!!
Posted by: darthcrUSAderworldtour07 at April 18, 2010 10:19 AM
---
Thanks BobF. Teriffic footage. Awesome military might.
Posted by: Jim at April 18, 2010 03:24 PM
---
Posted by: Mark at April 18, 2010 04:21 PM
---
Thank you everyone, and thank you BobF..
Posted by: Wild Thing at April 18, 2010 11:35 PM
---
Please keep in mind that average age of those planes would be over fifty years today. Preserving past greatmess is no substitute for the failure to build new.
The video did help me decide to send some money to JD Hayworth the man running to replace McCain as Senator. The Air Force would have the replacments for the KC's if not for John McCain.
Posted by: Avitar at April 19, 2010 01:19 AM
---