« "Defeat the Bastards" Code Red 2.0, March on Washington Tea Party! | Main | Communist China Seeks to Extend Its Naval Power »
April 25, 2010
Democrat Putz Chuckie Schumer Half Way Slams Obama Policy Toward Israel; Says it "Has to Stop"~ But Obama Hates Israel!
New York Democrat Sen. Chuck Schumer talking to a Jewish radio show - the Nachum Segal Show- where he blasted the Obama Administration's policy toward Israel as "counter-productive," and said it "had to stop."
Schumer said the "kerfuffle" during Biden's visit to Israel over Israeli construction in East Jerusalem "should never have been an issue to begin with" because it was in Israeli territory and only 5 minutes from downtown Jerusalem.
While Schumer said Israel should not have made the announcement while Biden was in Israel, he said Israel apologized for that and that should have been the end of it.
But Hillary Clinton called Netanyahu and "talked tough" to him, and then through a spokesman, they made that public. In fact, Schumer said the spokesman said the U.S.-Israeli "relationship" was dependent on how "negotiations" went. Schumer said that was "terrible," and should never have been said. The U.S.-Israeli relationship is far deeper and stronger than that. he called that statement a "dagger."
Schumer said he called Rahm Emanuel and the White House and told them that if they did not retract that statement by Hillary Clinton's spokesman, "you are going to hear me publicly blast you on this." They retracted the statement.
Schumer said that he and other Jewish members of Congress will soon meet with Obama, and they will tell him "this has to stop." They will push Obama to make it clear to the Palestinians that the U.S. is behind Israel.
.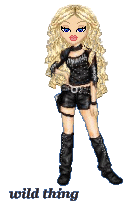 Wild Thing's comment........
You bought it, you own it, Chuck, obamaislam is all yours we and Israel do not want him. If he really cares about Israel, then he should be in Obama's face and tell the empty suit that unless his attitude towards Israel changes, he can forget counting on a Yes vote from Chuckie on his legislative packages. But that will never happen.
I guess Chuck had to take a stand....his numbers must be in the toilet. He is the same feces as the rest of the Liberal anti-Semitic hypocrites.
Posted by Wild Thing at April 25, 2010 03:45 AM
---
Comments
Schmuckie knows the truth but he hasn't the testosterone to say so. They know all about obama the usurper, and have been covering it up and going along with the agenda they are after. Now, there is another fly in the ointment and they are seeing their dutiful blind following of this kenyan pied piper is hurting more than just the USA.
Posted by: Mark at April 25, 2010 09:04 AM
---
Don't take me wrong what I'm saying here as I despise Schumer but people in NY like him. I have family back in NY and he's actually pretty impressive how he deals with his constituents. He gets involved with local issues and will travel to an area or town to let the folks know he's going to help them. When some small villages were flooded, he visited them and ensured that resources were available to help them out. He'll most likely get reelected for quite a while.
Posted by: BobF at April 25, 2010 10:00 AM
---
I think Schummer is probably a convienent "Jew". He is a Jew when he is courting the Jewish vote in New York. Otherwise, he forgets about it. He had to know well before the last elections that obama was strongly anti-Israel. Scummer must have caught a lot of flak from his constituents about obama's pro Palestinian, anti Israel actions of late, so Chucky is pretending to take a stance against obama. It is all politics meant to garner votes.
Posted by: TomR at April 25, 2010 10:27 AM
---
I'm a Jew and I'd like to beat the shit out of schumuckle Schumer.
Posted by: cuchieddie(Enemy of the State) at April 25, 2010 06:59 PM
---
Great input thank you everyone sooooo much, I can't stand this guy.

cuchieddie, he deserves it too.
Posted by: Wild Thing at April 26, 2010 12:13 AM
---