« LIAR 'Turbo Tax Timmy' Geithner Says, " Obama administration is on your side"...LMAO | Main | Awesome Benjamin Netanyahu On Good Morning America »
April 21, 2010
Biometrics a worry? They're already here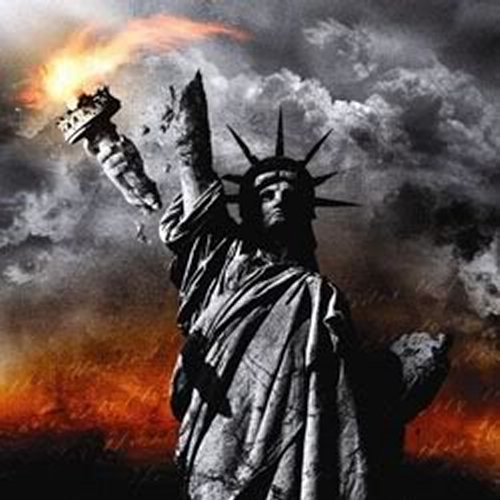 Biometrics a worry? They're already here
Schools use ID technology for lunches, access
A new wave of controversy is developing in Washington over ways to deal with illegal immigration as senators consider using biometrics, the unchangeable physical attributes of fingerprints or other identifying marks.
President Reagan likened a 1981 biometric plan to the biblical "mark of the beast," and even President Clinton said the idea evoked "Big Brother," according to a key opponent.
But biometrics already is in use in schools nationwide, with one company boasting that some 1 million students use its fingerprint-based technology for student lunches.
The issue arose over the last week in the Summit School District in New Jersey, where officials confirmed their schools are being set up with biometrics on a building-by-building basis.
Parents at Washington Elementary recently received a notice that the school was "implementing a biometric finger scanning identification program in an effort to provide our elementary students with a safe and easy way to identify themselves when entering the school and using the cafeteria."
One parent contacted WND and expressed concern that parents were given virtually no notice before the announcement that the plans already were being instituted.
"In light of everything we're seeing with the government and everything else, my concern is that the state keeps taking more and more liberties from people and wants more and more control," said the parent, who requested that his name not be used.
He noted the letter suggested that fingerprint images are not "stored," because the software scans the finger for personal identification but "does not store a copy of the fingerprint."
Even so, he said, "The reality is I consider the schools a government entity, and they're going to have this information on my children.
"That information will follow them for the rest of their lives."
The letter from Washington Elementary Principal Lauren Banker said the system "scans the child's finger to create and store individual templates of unique points that identify each student. When the student returns, the software again scans the finger and looks for a match in the database. When a match is found, the student is identified !"
She declined to respond to multiple messages from WND, but a spokeswoman in the district office, Nancy Laskowski, said the program is voluntary.
"It's a voluntary thing, not mandatory," she said. "If you have a student at Washington, and you do not want that procedure to take place, you have to send money every day [for lunches]," she said.
A letter that accompanied Banker's to Washington Elementary parents, also signed by Tina Cappello, dining services director, said in addition to the use for students "entering" their schools, the biometrics will be used for payment for students' lunches.
"This is the same system which has been successfully installed in Summit HS and MS for over a year. Instead of purchasing meal tickets or paying cash, you may have your cash/checks deposited into your child's debit account!" the letter explained.
"Please send in initial deposits directly to your school cafeteria. Note that we encourage you to send as large a $ amount as possible," the letter continued. "Children will be identified as they come through the lunch line by a biometric finger scanner. Since no two finger-scans are alike, this will insure (sic) the fact that only your child will have access to their account."
Laskowski said a parental alternative now will be to send payment every day for their child's lunch.
The practice of using biometrics to identify students is common in Europe, although there are many who raise objections. One of the premiere blogs to publicize biometrics is PippaKing.Blogspot.com, which documents many of the disputes in Europe.
"Why is it okay to store our childrens' biometrics and they exchange their biometrics for food, access, books when we as adults don't?" wondered the forum moderator.
The site also documented a movement reported by the Liverpool Echo in the U.K. in which parents demanding a city council oppose biometric plans to fingerprint and identify children.
In Liverpool, a council leader, Warren Bradley, said, "It would be wrong to implement a policy and support something which could potentially be of detriment to the protection of our children."
The site monitor also has warned parents that schools are "bringing biometrics in without parents being fully aware."
"I wonder how many of you parents, especially with children going to high school, have … notification or permission/consent slips for the giving over of your children's biometric data for basic administrative functions within school?"
Sens. Charles Schumer and Lindsey Graham recently penned an editorial suggesting a biometrics system to address the breakdown of the U.S. immigration system.
"Our immigration system is badly broken. Although our borders have become far more secure in recent years, too many people seeking illegal entry get through. We have no way to track whether the millions who enter the United States on valid visas each year leave when they are supposed to. And employers are burdened by a complicated system for verifying workers' immigration status," the two senators wrote.
"Our plan has four pillars: requiring biometric Social Security cards to ensure that illegal workers cannot get jobs; fulfilling and strengthening our commitments on border security and interior enforcement; creating a process for admitting temporary workers; and implementing a tough but fair path to legalization for those already here."
Constitutional attorney and author John W. Whitehead, founder and president of The Rutherford Institute, announced his organization was part of a broad coalition writing to the White House, the U.S. House and Senate opposing the idea.
"A national ID would not only violate privacy by helping to consolidate data and facilitate tracking of individuals, it would bring government into the very center of our lives by serving as a government permission slip needed by everyone in order to work," he warned.
"Both Republicans and Democrats have opposed a National ID system. President Reagan likened a 1981 proposal to the biblical 'mark of the beast,' and President Clinton dismissed a similar plan because it smacked of Big Brother," the letter continued.
In a commentary on the subject, Whitehead said, "At a minimum, these proposed cards will contain a memory device that stores distinct – and highly personal – physical or biological information unique to the cardholder such as fingerprints, retina scan information, a mapping of the veins on the top of your hand, and so on. Eventually, other information, such as personal business and financial data, will probably also be stored on these cards.
"When all is said and done, the adoption of a national biometric ID card serves one purpose only: to provide the government with the ultimate control over the American people," he continued. "The time to resist is now. If we don't, eventually, we will all have to possess one of these cards in order to be a functioning citizen in American society. Failing to have a biometric card will render you a non-person for all intents and purposes."
One promotion for a company in the scanning industry said as many as 3,500 schools across Europe already are using fingerprint technology in administrative tasks such as borrowing books or buying lunches.
Officials with the National Education Association didn't respond, and the National School Boards Association said it didn't have information about how many U.S. schools already have such programs. But a spokeswoman for FoodServe.com told WND her company's products are used by about a million students a day already.
The company, which says it is an innovator for many biometrics processes, explained that for forensics, fingerprint scans use 146 points of identity; but the school scans have only about 26-28 major points.
Spokeswoman Marlena Strohm said what is filed in the database for students is a "very long string of numbers" produced by the points scanned.
She said it would not apply to a forensic situation, such as a criminal investigation. But she also said the company, one of several major players in the industry, is looking for more applications, such as time and attendance records for schools.

.
From The Washington Times

As President Obama and Senate Democrats push to pass an immigration bill this year, one key ingredient is still conspicuously missing: a second Republican to co-sponsor the legislation.
Most Republicans considered likeliest to join Sens. Charles E. Schumer, New York Democrat, and Lindsey Graham, South Carolina Republican, in writing a bill either have taken a pass or are still on the fence. Key figures say the country does not have the kind of consensus needed to tackle the issue.
"It just doesn't exist anymore," said Sen. Jon Kyl, the Arizona Republican who in 2007 took the lead on writing a bill with Sen. Edward M. Kennedy, Massachusetts Democrat, only to see it fail when a bipartisan majority of senators joined a filibuster against it.
Mr. Schumer and Mr. Graham are guardedly pressing ahead with a bill that would legalize illegal immigrants, establish a new system for allowing in foreign workers, and tighten controls on employment, including requiring the use of biometric identification Social Security cards.
.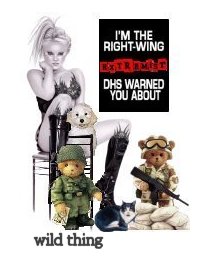 Wild Thing's comment........
"To receive a mark on his right hand or on his forehead, so that no one could buy or sell unless he had the mark, which is the name of the Beast or the number of his name. This calls for wisdom. If anyone has insight, let him calculate the number of the Beast, for it is man's number. His number is 666...." - Revelations 13: 16-18

How will a nationally mandated biometric ID help curb illegals from getting a job? It won't. It's just going to give Uncle Sugar more power over us. I am NOT ok with this at all.
The whole immigration issue is about the left doing the same thing to the USA that their euro-socialist kin did to Europe by introducing millions of foreign dependents on the welfare system, creating enough stress to collapse the system while creating social chaos because non of them will acclimate to European society.
The idea is that if they force all Americans to carry "biometric" ID cards, then they can legalize all the illegal aliens and nobody will worry anymore about more illegal aliens coming in since they won't have the "biometric" ID cards. So they won't come. Or if they do, they will of course be immediately deported, just like we immediately deport illegals now — just ask Obama's aunty.
And since they don't have the "biometric" ID card and are known illegals, they won't be allowed to live in subsidized public housing — just ask Obama's aunty.
The political class seems to get stupider every day. We, legal citizens, will have to walk around with ID cards that the government can use to track our every movement while they give away benefits to illegal aliens like they do today — just ask Obama's aunty.
And that stupidest of jackasses, Linseed Graham, is leading the charge.

....Thank you Mark for sending this to me.

Mark
3rd Mar.Div. 1st Battalion 9th Marine Regiment
1/9 Marines aka The Walking Dead
VN 66-67


Posted by Wild Thing at April 21, 2010 12:47 AM
---
Comments
Anything Lindsey Graham supports, I have to be against. He is more liberal than some of the Democrats. Now he teams up with Chuck Schummer on a national i.d. system and an amnesty program. Damn Lindsey Graham anyway. He is one of many modern day traitors.
Any national i.d. program will be liberalized so that illegals will have more freedom than taxpaying citizens.
Posted by: TomR at April 21, 2010 09:04 AM
---
Even Clinton didn't like the idea so that should tell you it's out of the pits of Hell or, we should say, the Obama Regime.
Posted by: BobF at April 21, 2010 12:17 PM
---
"It's a voluntary thing, not mandatory," she said. "If you have a student at Washington, and you do not want that procedure to take place, you have to send money every day [for lunches]," she said.
So is income taxes!!!
Controlling and indoctinating the youth corps.
Posted by: Jack at April 21, 2010 04:19 PM
---