« Biometrics a worry? They're already here | Main | Special Army Unit Ready To Be Deployed On American Soil Just Before Nov. Elections »
April 21, 2010
Awesome Benjamin Netanyahu On Good Morning America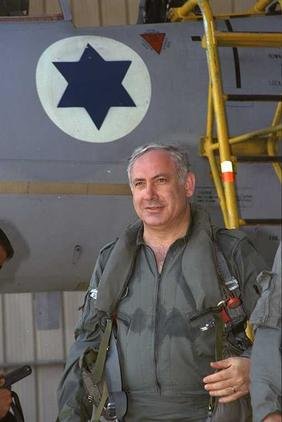 Photo has nothing to do with interview, this is just because I think he is terrific!!!! heh heh
.
Bibi Netanyahu sat down with George Stephanopoulos on Good Morning America
He talks about the concessions Israel has made vs the ones the Palestinian Authority hasn't, the need for crippling sanctions on Iran and whether Israel will go it alone.
Israel Fights Back

After a year of the Obama administration failing to take effective action against Iran's nuclear program and enduring a constant barrage of criticism and political pressure from the Obama administration, the State of Israel seems to have decided to tell its side of the story to the American people and the world.
This morning, the Prime Minister sat for a wide-ranging interview on Good Morning America, yesterday Israel's Finance Minister challenged President Obama to fulfill his promise to stop Iran from going nuclear, and Minister (General) Moshe Ya'alon presented a profound defense of Israel and Zionism in a wide-ranging interview with the Jerusalem Post. (In 2006, Minister Yaalon participated in a One Jerusalem bloggers call.

Minister Ya'alon defends the Jewish State in an intelligent and convincing way. Ya'alon comments on the Palestinian related issues and relations with the United States, as he expresses the deep feeling of all Israelis that the most important issue facing Israel and world is Iran's quest for nuclear weapons.
Minister Ya'alon said, "It is clear to us that the central threat today, and the thing that needs to be the highest priority for the world, is not the Israeli-Palestinian issue, but rather the Iranian one. Even before Iran has nuclear capability, it nourishes terrorism, supports it, and pays for it. It also does this in the US' backyard, in South America. The link between Chavezism and jihadism is crawling, but has now spread to five states.
When it comes to the Iranian nuclear threat, it is clear that what is needed is steadfastness from the west. It is not Israel vs Iran, which unfortunately I see in headlines on CNN. It is America, Western civilization vs Iran.
We think the Iranian government should long ago have had to face this dilemma: the bomb or survival. That is the dilemma, and it should be created before you deploy a military option. But it has to be based on Western determination, Western unity, diplomatic isolation, economic sanctions and in the background a credible military option."
Then when asked if Obama understands the threat of Iran, Minister Ya'alon clearly stated the following, "Something has happened here that we haven't seen in the past. Previously the US led the aggressive line. Today, as I said, the president of France and Prime Minister of Britain are leading a more aggressive line than the president of the US. And then you have Germany and Italy, who join up with the American position.
I don't think there is an actor in the world who wants to see a nuclear Iran"
There are many more compelling insights by Minister Ya'alon on Iran, relations with the United States, relations with the Palestinians, etc. We urge everyone interested in helping the State of Israel to read the whole interview.
If the Obama administration feels that Netanyahu is a man standing alone in the State of Israel they are wrong. Netanyahu's policies reflect the belief and desires of the Israeli people. And Netanyahu has talented dedicated men and women like Minister Ya'alon on his side.

.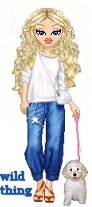 Wild Thing's comment........
God bless and protect BiBi.
Bibi is going around Obama and speaking directly to the American people, his message being - "I understand, and we'll wait until this d*psh*t is out of office. And thanks for the roses." Ronald Reagan often did the same thing. So did Lady Thatcher.
Bibi is one good lookin man and he's a wise leader too. We should be so lucky.
Obama on the other hand, doesn't hold a candle to him, not even close. It's down right infuriating and embarrassing. Obama always has that haughty look. Like he's all that and then some. 2012 can't get here fast enough for me.

....Thank you Mark for sending this to me.


Mark
3rd Mar.Div. 1st Battalion 9th Marine Regiment
1/9 Marines aka The Walking Dead
VN 66-67


Posted by Wild Thing at April 21, 2010 12:49 AM
---
Comments
Today's MOSES of Israel and University of Pennsylvania educated. A Jewish Quaker? I don't think so and more like a Patrick Henry! Israel's 69th TFW Squadron rocks and such a wonderful number, eh?
Posted by: darthcrUSADerworldtour07 at April 21, 2010 05:04 PM
---
Bibi went to Penn State, No wonder obama don't like him, he can't even pronounce the Macots name Nitaly instead of Nittany of course those multisylabic words does get in his way.
I think BiBi has been pushed as far as he will go without pushing back. The Prime Minister has had all he can take from the Soutpiel Puppet.
Posted by: Mark at April 21, 2010 07:48 PM
---