« Obama Appeases U.S. Muslims | Main | Netanyahu Rejects US Freeze Demand »
April 23, 2010
Anti-Semitic Obama Promises Arabs No More Jewish Construction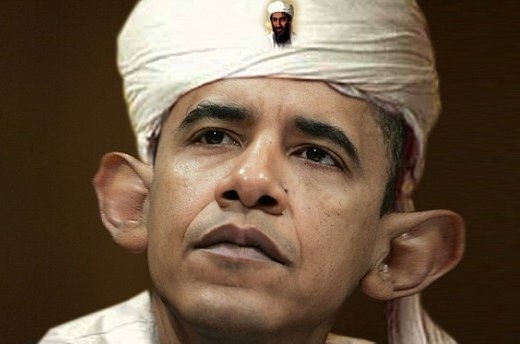 .
U.S. promises Arabs no more Jewish construction
Obama administration says 'temporary' Israeli freeze will be extended
JERUSALEM – The Obama administration pledged to the Palestinian Authority it will secure an extension of a freeze on Jewish construction in the West Bank and a de facto freeze in eastern Jerusalem, a top PA leader told WND.
Under intense U.S. pressure, Prime Minister Benjamin Netanyahu in November announced a 10-month halt to all Jewish construction in the West Bank in an attempt to jumpstart talks aimed at creating a PA-led state. Netanyahu had publicly claimed the settlement moratorium was temporary and that new construction would resume after the freeze expires in September.
The Obama administration is also demanding a total halt to all Jewish construction in eastern Jerusalem as a precondition to jumpstart talks. Netanyahu has refused an official freeze, but almost no new Jewish construction in eastern Jerusalem has been approved since last month.
A top PA leader told WND in a phone interview today that Obama administration officials told him they are confident Netanyahu will extend the construction freeze to the West Bank as well as the de facto freeze in eastern Jerusalem beyond the agreed-upon time limits.
Asked whether the PA received a guarantee for the continued Jewish construction freeze, the PA leader replied, "Not a guarantee, but we reached an understanding with the Americans."
The top PA leader boasted that despite Netanyahu's public refusal to freeze Jewish Jerusalem construction, there have been almost no new building projects in eastern Jerusalem for more than a month.
Indeed, Israel's Haaretz newspaper two weeks ago reported staff members of the Jerusalem District Planning and Building Committee have been instructed by Netanyahu's office to halt their work. The order followed a public spat with the Obama administration after housing was approved for 1,600 new homes in an already-existing Jewish community during Vice President Joe Biden's visit to Israel in March.
At the time, the White House slammed the construction approval as an "insult" and an impediment to peace.
.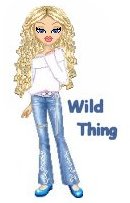 Wild Thing's comment........
Jews have been building in Jerusalem for 3,000 years. Jerusalem belongs to the Jews. If they want to build in their own country they can do it. How about demanding a total halt of shooting rockets into Israel and all suicide bombers.
Jerusalem is the capital of Israel, always has been the capital of the Jewish kingdom.
The muslims have no claim on it. No part of it.

What should Republicans do to make clear that Obama's foreign policy is not theirs? Introduce a resolution in the House or Senate? I HATE that Israel might think we the American people agree with this POS Muslim Obamaislam.
God, I despise this man. Please Israel, don't let him bully you.
This man's ego is on par with Hitler, no doubt about it.
It's not like Obama is helping Israel in any way! Not one item has been sold since Obama became president.
Just a few weeks ago, an arrangement was made to sell some arms to Israel and Obama blocked it at the last minute.
Israel has nothing to lose at this point.
Posted by Wild Thing at April 23, 2010 02:48 AM
---
Comments
Can you imagine some Saudi Arabia telling us not to construct any more houses in Florida?
This is how stupid the Palestinians are. If they had the brains God gave a brass door knob, they would allow the Jews to build the settlements. After they're built, they would then protest and whine to the world to pressure the Israelis to give up the settlements and turn them over to the Palaswines. After all, those people don't have the ambition to build a dog house for themselves.
Posted by: BobF at April 23, 2010 09:15 AM
---
"May piss be upon the Palestinians"(and obama). As bobF points out, the Palis don't have the ambition to do crap except snivel. Israel turned over a lush Gaza to the Palis and they turned it into a typical muslim shithole.
Posted by: TomR at April 23, 2010 10:52 AM
---
BobF,., oh my gosh yes can you just imagine if they did that to us. GREAT comment, thank you Bob well said.
Posted by: Wild Thing at April 23, 2010 05:35 PM
---
Tom, good one and so true!!!!
Posted by: Wild Thing at April 23, 2010 05:36 PM
---