« Obama Went to Ohio (Again)," Nobody Shows Up" | Main | Eric Holder: Terrorists and Osama Bin Laden Have Same Rights As Charles Manson »
March 17, 2010
Virginia Attorney General Ken Cuccinelli Questions Obama's Eligibility

Virginia questions Obama's eligibility
A newly unearthed recording reveals a state attorney general explaining how the president's eligibility could be tested in the courts by a lawyer defending a client against an accusation brought under legislation signed by Obama.
The recording of Virginia Attorney General Kenneth T. Cuccinelli puts him on a growing list of elected leaders, members of Congress and state officials who have addressed concerns over Obama's eligibility to occupy the White House.
Cuccinelli released a statement this week that the recording, apparently made either while he was campaigning for the office or shortly after he was elected, was a "hypothetical" answer to a "hypothetical" question.
Spokesman Brian Gottstein in Cuccinelli's office today explained to WND Cuccinelli is battling the Obama White House on many fronts: health care, the EPA's determination on carbon dioxide and others.
"If it does get taken to court, we'll deal with it then. That's right now not what he's doing."
In an earlier statement released to Politico, Cuccinelli tried to separate himself from the recording, stating, "I absolutely believe that President Obama was born in the United States. I don't buy into the claims that he wasn't."
But the audio record makes clear his views:
The recording appeared first on the liberal blogger "Not Larry Sabato" site. An unknown questioner asks: "What can we do about Obama and the birth certificate thing?"
"It'll get tested in my view when he signs a law and someone is convicted of violating it, and one of their defenses will be it's not a law if someone qualified to be president isn't signing it," Cuccinelli responds.
When asked if he could do something at attorney general, Cuccinelli says, "Only if there's a conflict where we're suing the federal government for a law they've passed."
He replies that is "possible."
But he said a state couldn't simply file a case.
"Someone's going to have to come forward with nailed-down testimony that he was born in Place B, wherever that is. The speculation is Kenya," the recording reveals Cuccinelli explaining.. "And that doesn't seem beyond the realm of possibility."
According to a report at the Raw Story, the Not Larry Sabato blog obtained the tape with the promise not to reveal exactly when and how it was made – because that would compromise the identity of the person who provided it.
Online forum participants had both praise and criticism for the comments.
"ok. if he really is a u.s. citizen, why has he fought tooth and nail the dozens of lawsuits demanding he show real proof?" wrote one. "why would any honest man fight dozens of times against something that should be simple and straightforward if it were really true?"
"I just have one comment that Americans should consider. Obama wants us to put MORE information on the census form than he has given us himself to be our president!" added another.
"I am glad McDonnel (sic) has the since (sic) to come out of the rain and distance himself from Cuccinelli. I AM SO MAD I COULD SPIT…," said another.
The last writer's reference was to Gov. Bob McDonnell, whose office issued a statement that the question of Obama's eligibility was a "non-issue."
He responded, "I'm not going to get involved in that," at first when he was asked if he thinks the president is an "American citizen and a Christian."
But he responded, "I don't know," when pressed over whether he thinks Obama is a citizen.
"Is he a Christian?" Dominick followed.
"I don't know," Broun said, explaining that that's something known only to the individual and God. "I'm a Christian but only me and the Lord know that for sure."
Among others who have said they have doubts are Tennessee gubernatorial candidate Ron Ramsey, a long list of lawmakers in the state of Arizona, and U.S. Reps. Bill Posey, R-Fla.; Dan Burton, R-Ind.; Ted Poe, R-Texas; Marsha Blackburn, R-Tenn.; John Campbell, R-Calif.; John R. Carter, R-Texas; John Culberson, R-Texas, and others.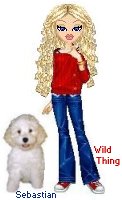 Wild Thing's comment.........
If in the end we all are proven to be right ,that Obama has always been ineligible to hold office then every piece of legislation, including TARP and the hated Health Care bill Team Obama is determined to ram down America's throat, would be null … void of legal force!

This despised 3,000 page monstrosity of payoffs and kick-backs masquerading as legislation could not be law.
Here is a question.......
.
If Pelosi, Reid, and the Democrats are determined to use any means possible to pass Obamacare, despite the fact that most of the citizens of this country DO NOT WANT THIS BILL TO PASS, how long do you think it will be before an Attorney General in one of the 50 states decides to challenge the bill as being unconstitutional on the grounds that Obama, born a British/dual citizen is not legitimately President?

....Thank you Mark for sending this to me.

Mark
3rd Mar.Div. 1st Battalion 9th Marine Regiment
1/9 Marines aka The Walking Dead
VN 66-67


Posted by Wild Thing at March 17, 2010 06:40 AM
---