« The Fairy Tale Of Borrowing And Spending By The Democrats | Main | What If......... »
March 07, 2010
The Rock ~ Alcatraz prison ~ To Go Solar ~ More Spending From Obama Stimulus Package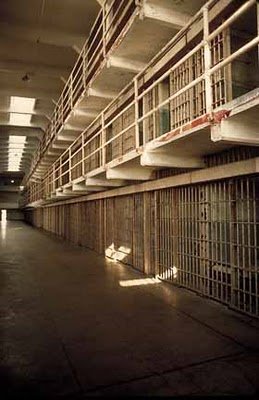 Alcatraz to go solar

The Rock is going solar. In its heyday, Alcatraz prison locked up mobsters such as Al Capone, "Machine Gun" Kelly and Alvin "Creepy" Karpis. Now, the famous penitentiary in San Francisco Bay will capture something new: the sun's rays.
On Friday, the National Park Service announced it will fund a project to put about 1,360 solar panels on the main prison and laundry building at Alcatraz Island. The panels, which are scheduled to be installed later this spring, will provide 40 percent to 60 percent of the electricity for the iconic island, reducing the need for two aging diesel generators that currently keep Alcatraz's lights on — yet also belch out heavy smog and cost $700,000 a year to fuel and maintain.
"The long-term goal is to create a fully sustainable island that uses 100 percent renewable energy," said Michael Feinstein, a spokesman for the Golden Gate National Recreation Area, which oversees Alcatraz.
"There are about 1 million visitors to Alcatraz a year, and we want to make it a showplace for green energy."The project will be funded through President Barack Obama's stimulus program. Last year, the National Park Service received $754 million in stimulus funding.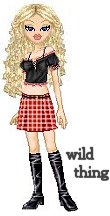 Wild Thing's comment........
Just thought you might like to know this. Now we can all sleep better at night knowing that our tax dollars will be spent by Obama to put solar at Alcatraz .
Posted by Wild Thing at March 7, 2010 04:47 AM
---
Comments
I wonder if this is one of Speaker Pelosi's plans. I also wonder if there will be a status report of the costs released annually on this solar project. San Francisco has a lot of foggy days every year and solar may not be that effective.
Posted by: TomR at March 7, 2010 11:23 AM
---
Why visit the place if it's been 'modernized'? What's next? Hydro power at Niagra Falls?
Posted by: Jim at March 7, 2010 12:10 PM
---
Tom, see that is what I don't get about why they would solar. Thanks for bringing that up, I had forgotten about how overcast and cloudy it is there so much of the time.
Posted by: Wild Thing at March 7, 2010 06:38 PM
---
Jim, hahaha yes that might be next too.
Posted by: Wild Thing at March 7, 2010 06:39 PM
---