« Looney Tunes: Democrats on Obamacare | Main | Checking in With Our Awesome Troops ~ Alpha Company, 1st Battalion 6th Marines »
March 26, 2010
The House Republican Study Committee Issues Response To Obama And His Treatment Of Our Ally Israel
The House Republican Study Committee issued the following statement yesterday, as well as the above video today in response to the snub by the White House of America's close ally Israel.

White House Overreaction Strains U.S.-Israeli Relationship
Washington, Mar 24
Republican Study Committee Chairman Tom Price (R-GA) issued the following statement in response to President Obama's refusal to let the press photograph or record meetings with Israeli Prime Minister Netanyahu during the latter's last two official visits to the United States. This action comes on the heels of several troubling reports about the Obama Administration's posture toward America's number one ally in the Middle East, including Secretary of State Clinton's recent remarks about an "Israeli occupation" in the Jewish homeland.
"President Obama's been filmed shaking hands with Hugo Chavez and Muammar Gaddafi, yet he's stopped giving the Prime Minister of Israel the same courtesy," said Chairman Price. "That's absurd. And it portends a troubling inclination by the President and his Administration to garner popularity abroad by distancing themselves from long-time allies. The White House's overreaction to the announcement of an Israeli housing project has put needless strain on the close relationship our two countries have long enjoyed. U.S. diplomacy with Israel and in the Middle East is ill-served by coddling nations that eschew freedom and punishing nations that embrace liberty."

.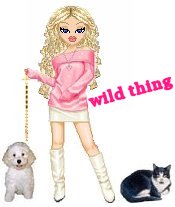 Wild Thing's comment......
Good I am so glad they did this. Obama is a total disgrace to our country in every way on all levels.
Posted by Wild Thing at March 26, 2010 05:45 AM
---
Comments
obama is anti America. His purpose is to destroy America. Part of that course is to sell out to America's foes. obama loves the way the leaders of these countries rule with absolute authority. obama wants to be on the list of dictators.
Posted by: TomR at March 26, 2010 11:05 AM
---
I'm sitting here after a heavy workout, Old farts need workouts too!! Trying to think
Of a word????????????????????????????????????????????????????????????????
Ah that's it "Impeachment" sounds like a good deal to me…
Posted by: Gator at March 26, 2010 02:44 PM
---
Tom, he is all you said and what he wants to do. I will never ever accept this agenda of his and want to fight back to much.
Gator, yessss I wish,hope and pray he does get impeached. I agree too about working out. It feels good, even with a few aches and pains from it that I never had years ago. haha
Posted by: Wild Thing at March 26, 2010 07:22 PM
---