« Pressure Your Representative to Stop Certain Disaster by Colonel Bob Pappas, USMC, Retired | Main | Pelosi: 'I Never Stop Whipping ... My Life Is a Constant Whip Operation' »
March 17, 2010
Sen. Hatch ~ "It Doesn't Take Any Brains to Realize These People Are Nuts! "
Sen. Hatch on Dems Health Care Push: "It Doesn't Take Any Brains to Realize These People Are Nuts! "

.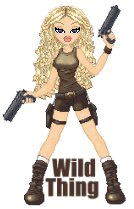 Wild Thing's comment.........
They are nuts and much worse. They are socialists, communists, progressives, liberals, haters of America, you name it. And everyone that votes for this is a traitor to our country.
Posted by Wild Thing at March 17, 2010 06:48 AM
---
Comments
These Leftists are going to bring America down to less than a world power. I don't know why they want to do this. Better people than they have bled and sweated to make America the best place in the world. Now these socialists want to ruin us. Piss on them!
Keep buying ammo!!
Posted by: TomR at March 17, 2010 10:28 AM
---
No they won't Tom not if we have anything to say about it. We know what they are doing and we can stop it and WE WILL. As I said before, its too late to work within the system and too early to shoot the bastards.
Posted by: Mark at March 17, 2010 11:36 AM
---
Does Hatch feel it in his bones yet? Too many Republican office holders come from limited business worlds where people have very good reasons when they disagree. If the Republicans begin to really feel in their bones that the oposistion is in fact insane only then will they work towards real solutions. The sad fact is the the type of illness are of obsession and compulsion together with never having developed the mental equipment to realize when they are believing something that is dmonstrably false.
Reallity, what a concept.
Higher taxes on business and capital raise less money not more and a dozen other facts conflict with the Liveral belief system.
Posted by: Avitar at March 17, 2010 02:34 PM
---
Tom, the only other time I felt this kind of rage was at John Kerry and Hanoi Jane. It is like my blood boils when I hear Obama speak. GRRRRRRRRRR
Posted by: Wild Thing at March 17, 2010 06:36 PM
---
Posted by: Wild Thing at March 17, 2010 06:39 PM
---